I love shooting Wadhurst Castle weddings especially when I get to work with lovely couples like Mathilde and Nathan. Wadhurst Castle is a striking and unique country house built in the Regency period. The castle stands 550ft above sea levels and commands magnificent panoramic views of the beautiful Sussex countryside. But enough about the castle, I'll get back to that. Let's start from the beginning.
On the day I arrived at the castle early so that I could take some shots of Mathilde as she made her final preparations for the day. She was in good hands and good spirits with her attentive bridal party on hand to help her. I also took the opportunity to take a few shots of the venue. I loved the little touches that had been added by Mathilde and Nathan. Those little quirks say so much about personalities.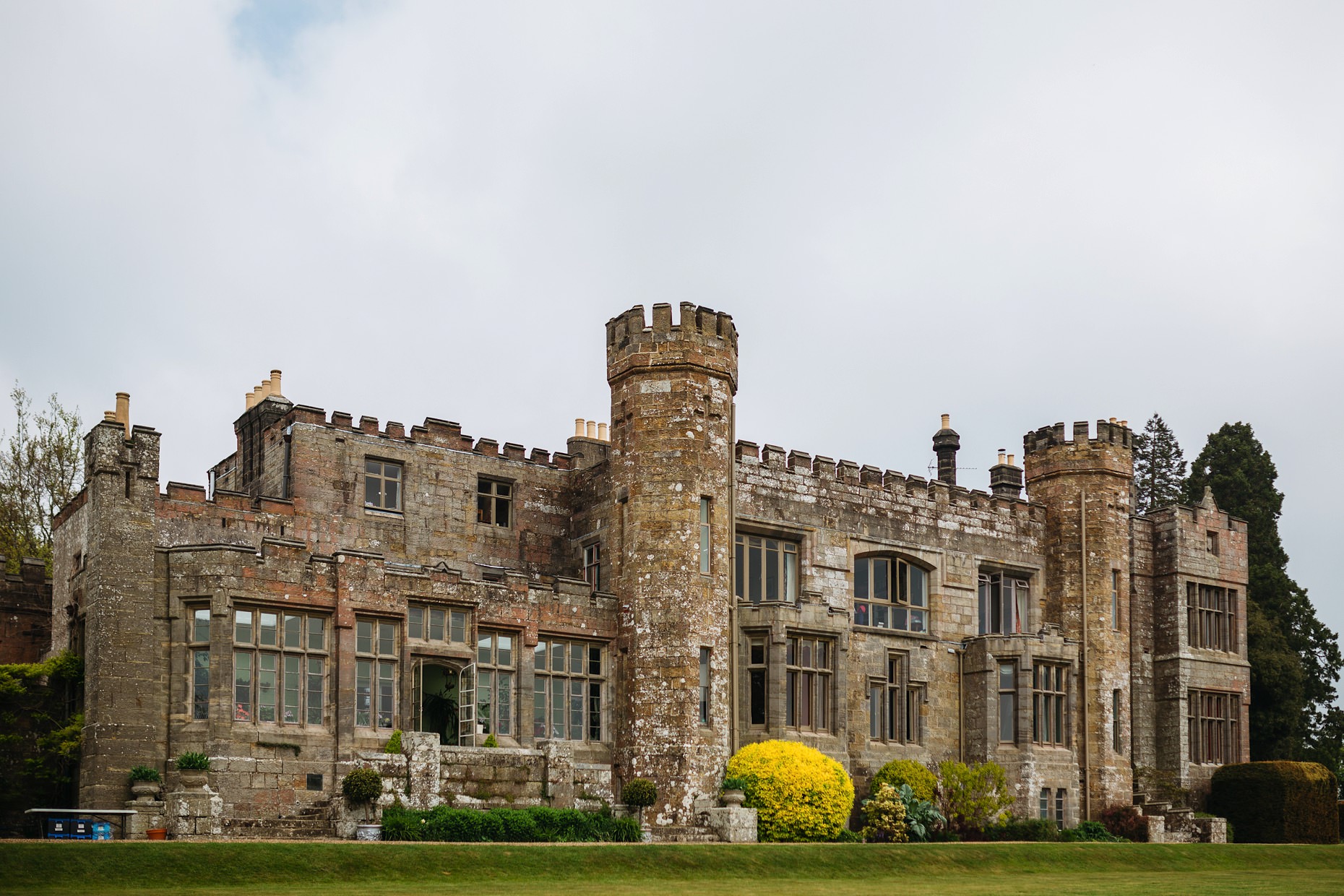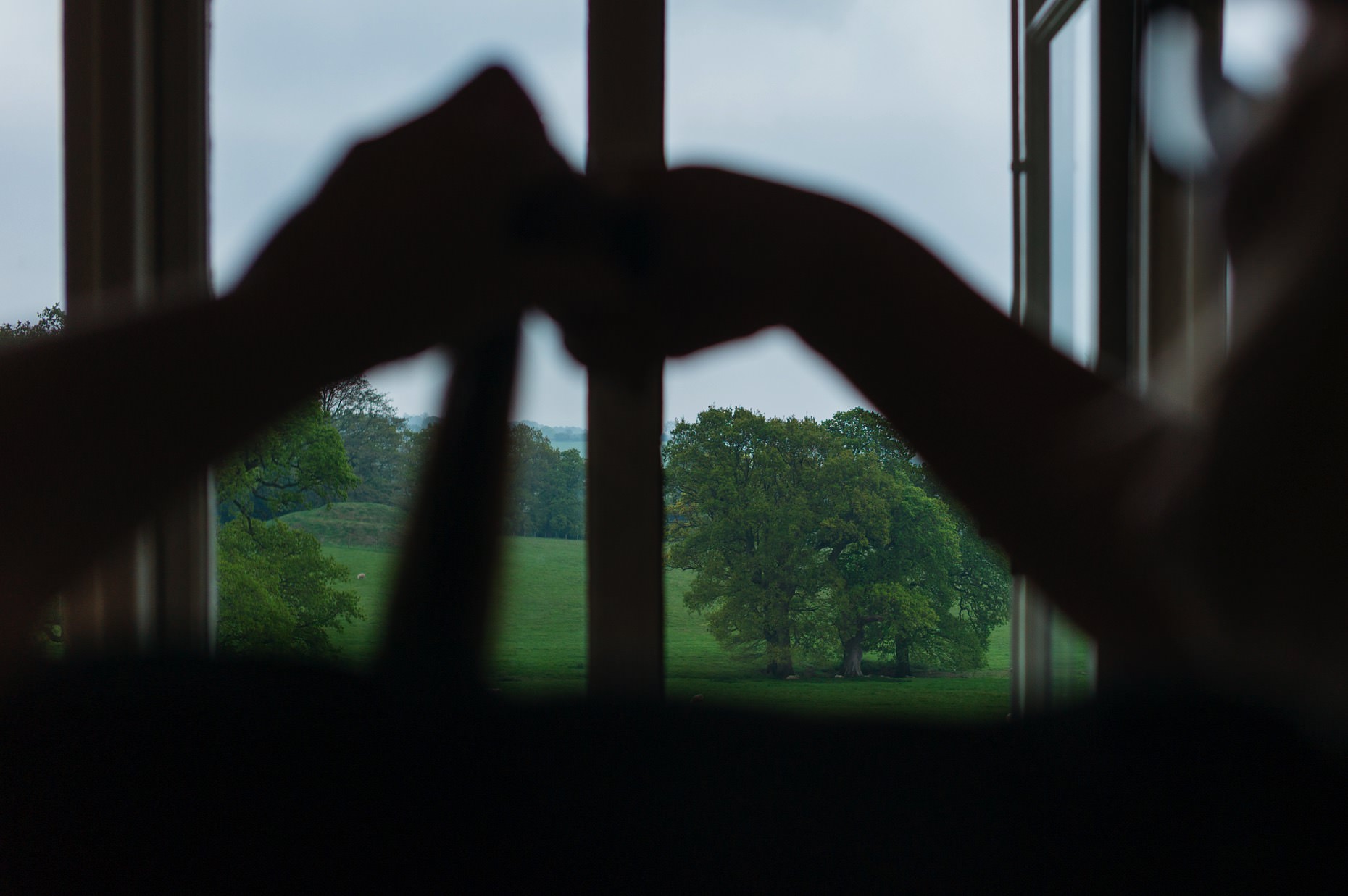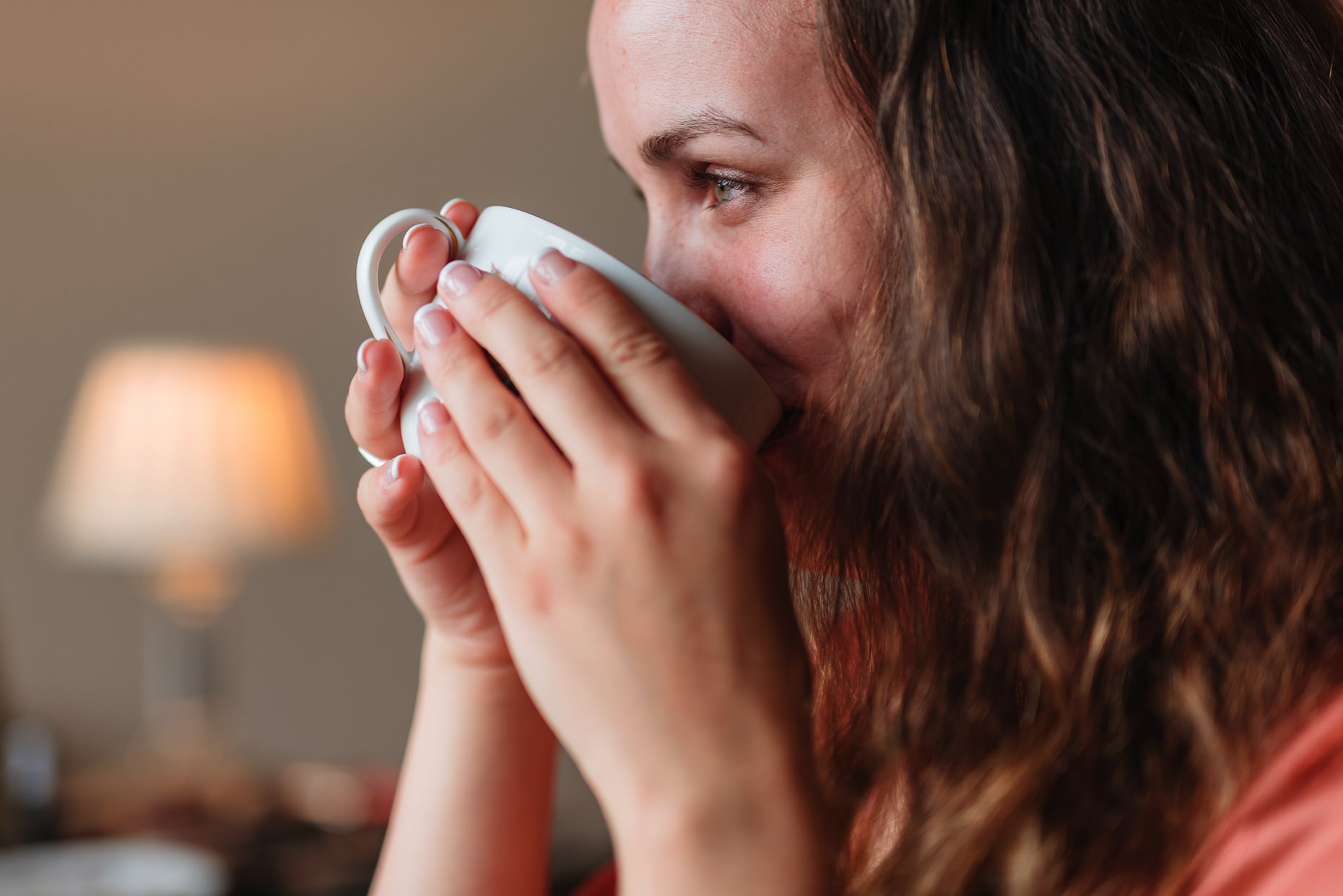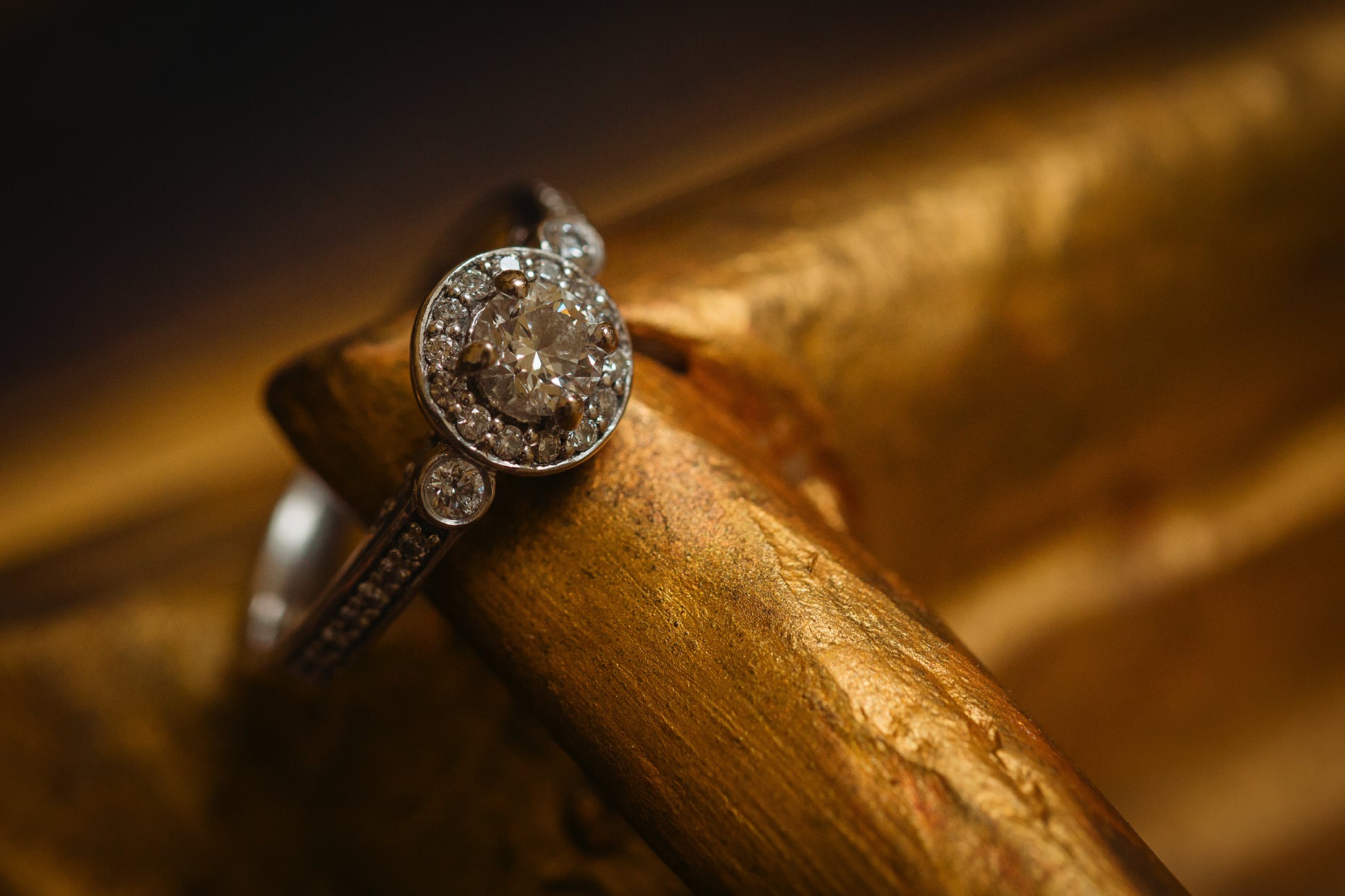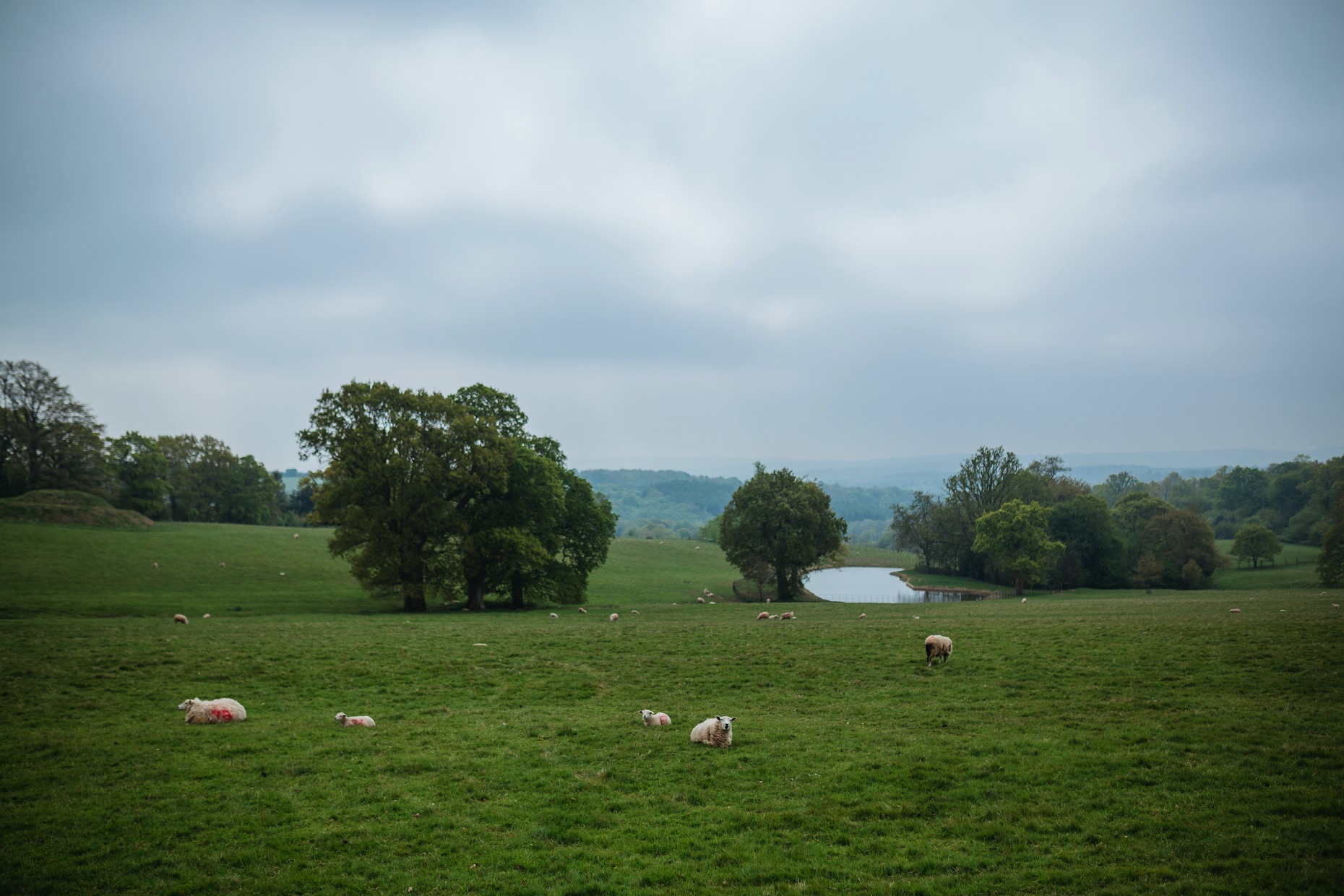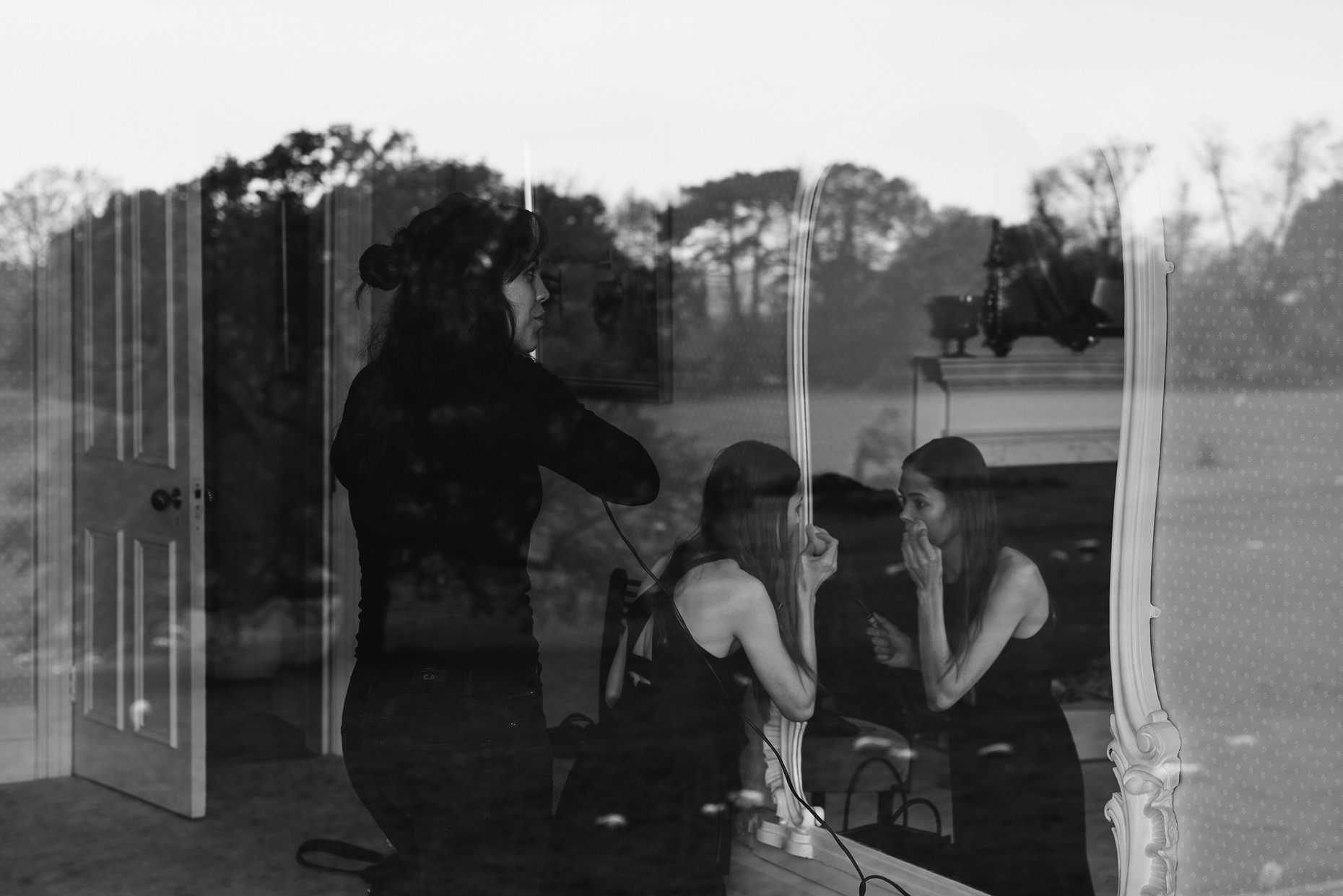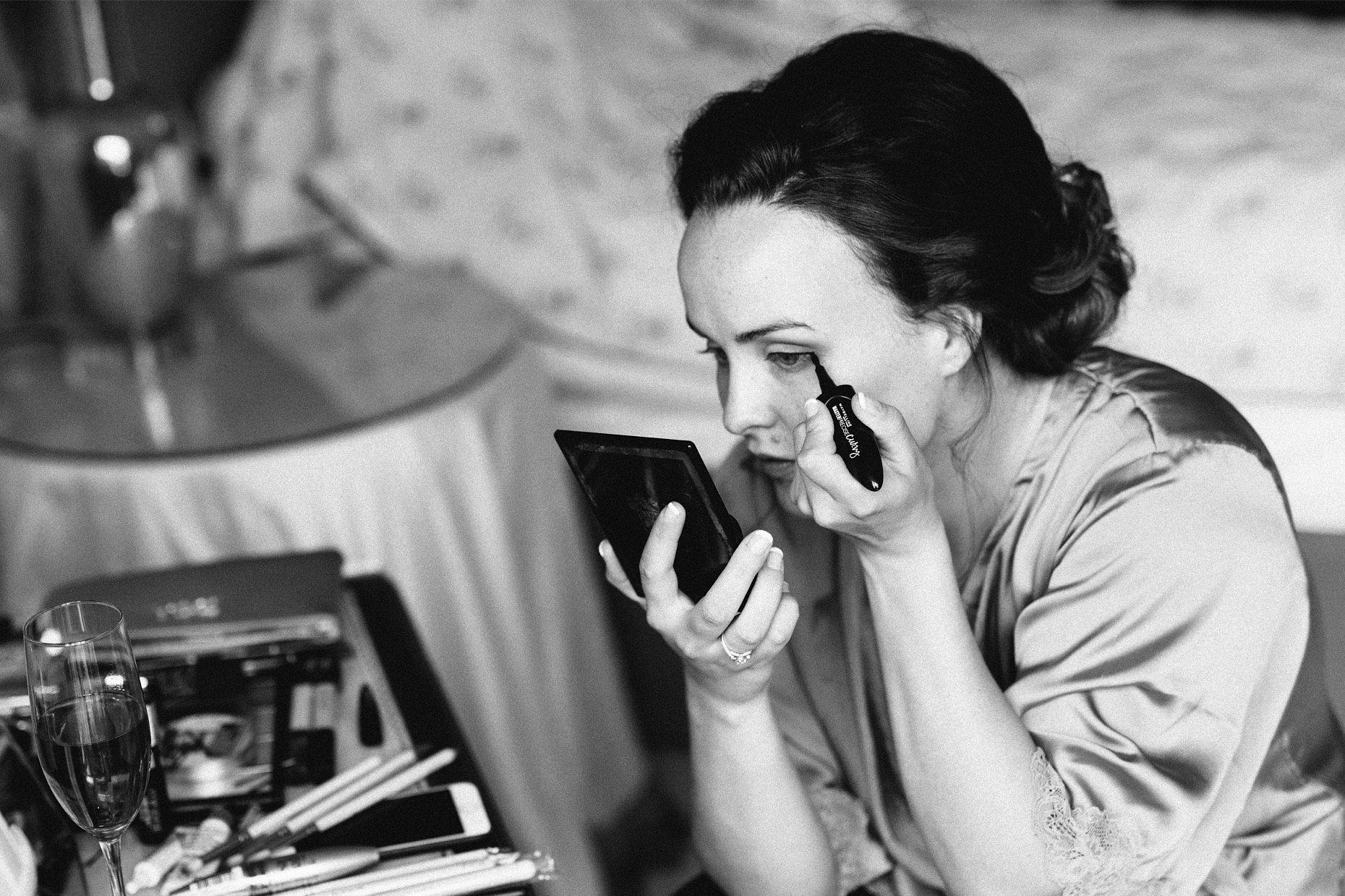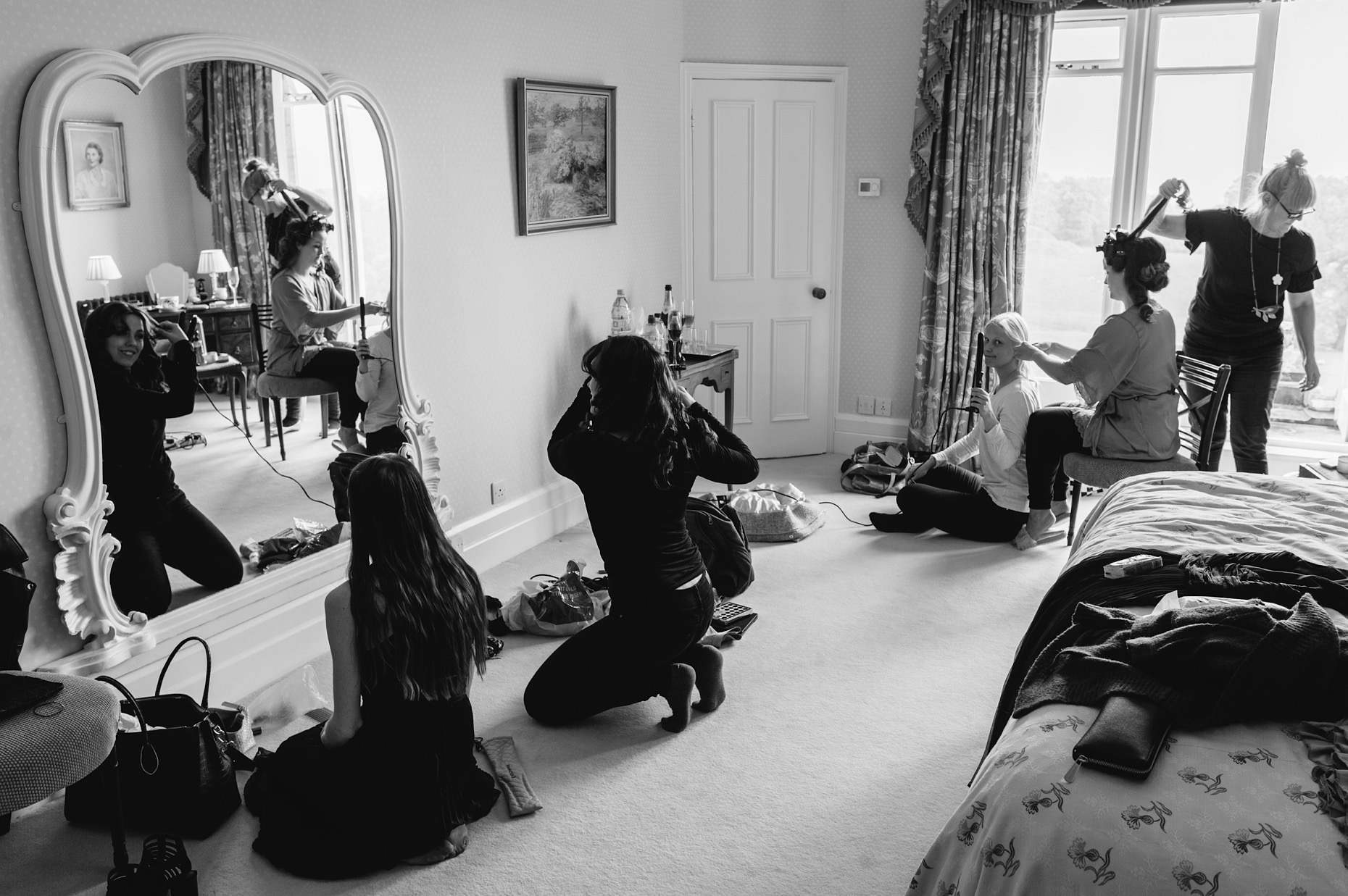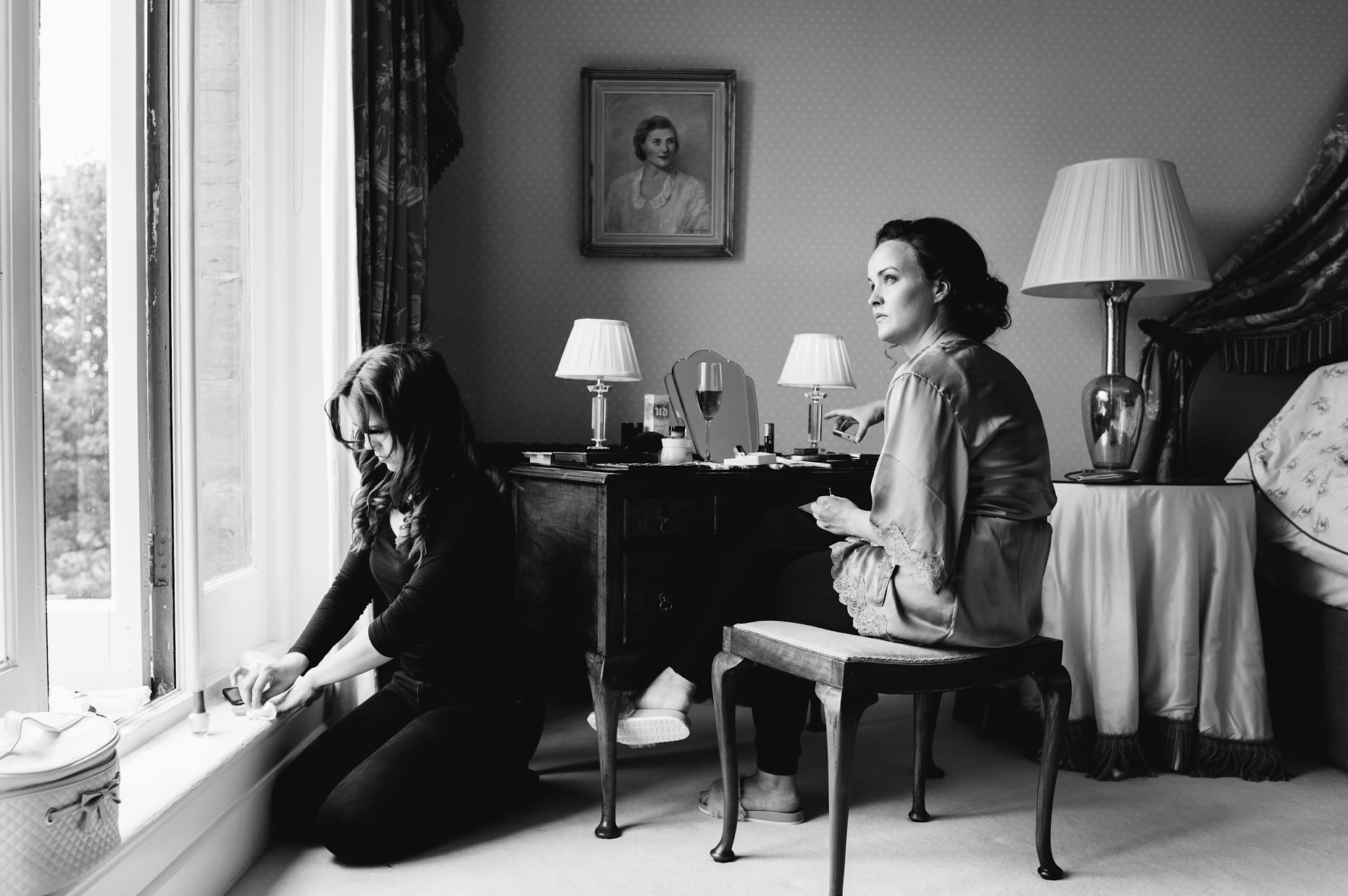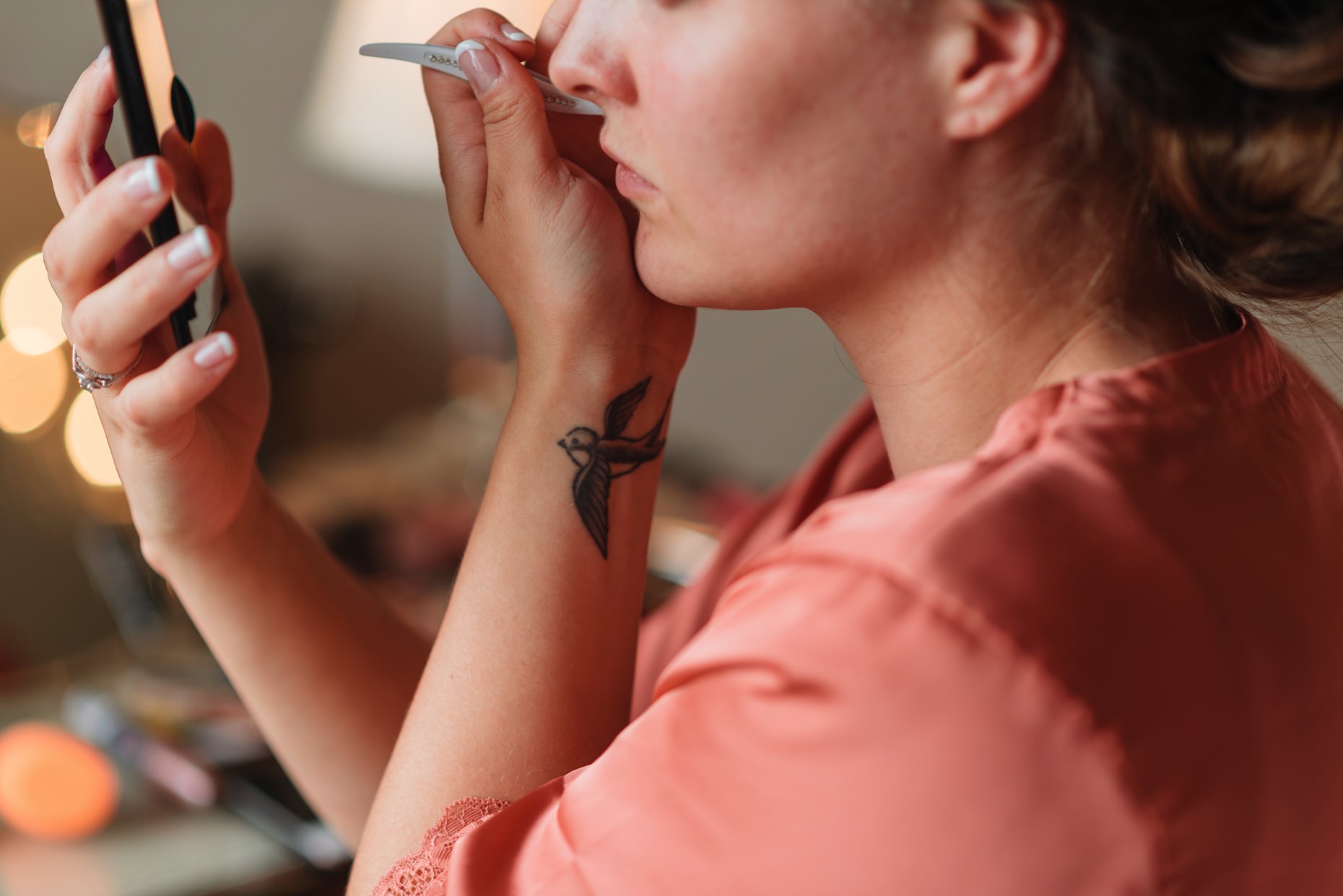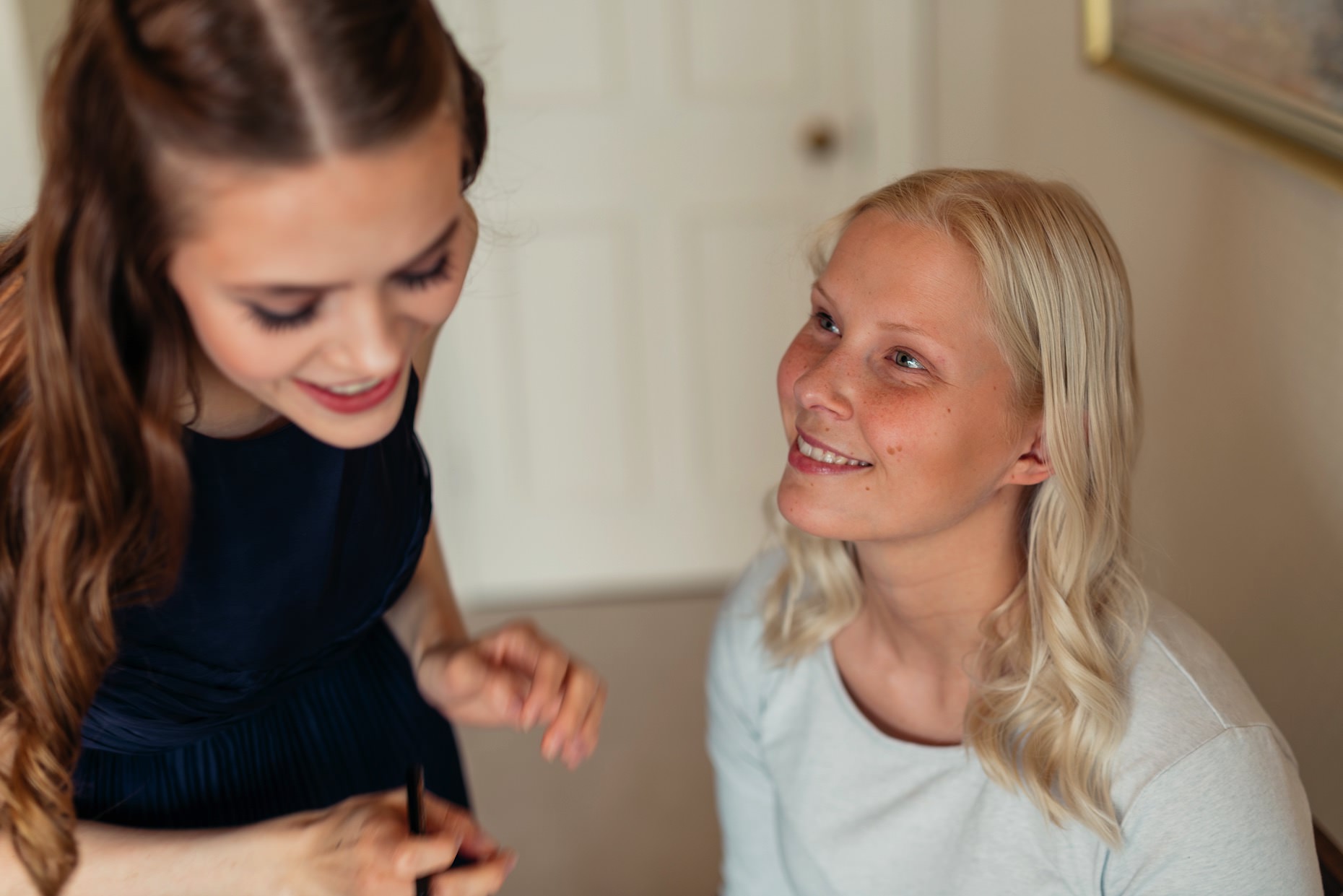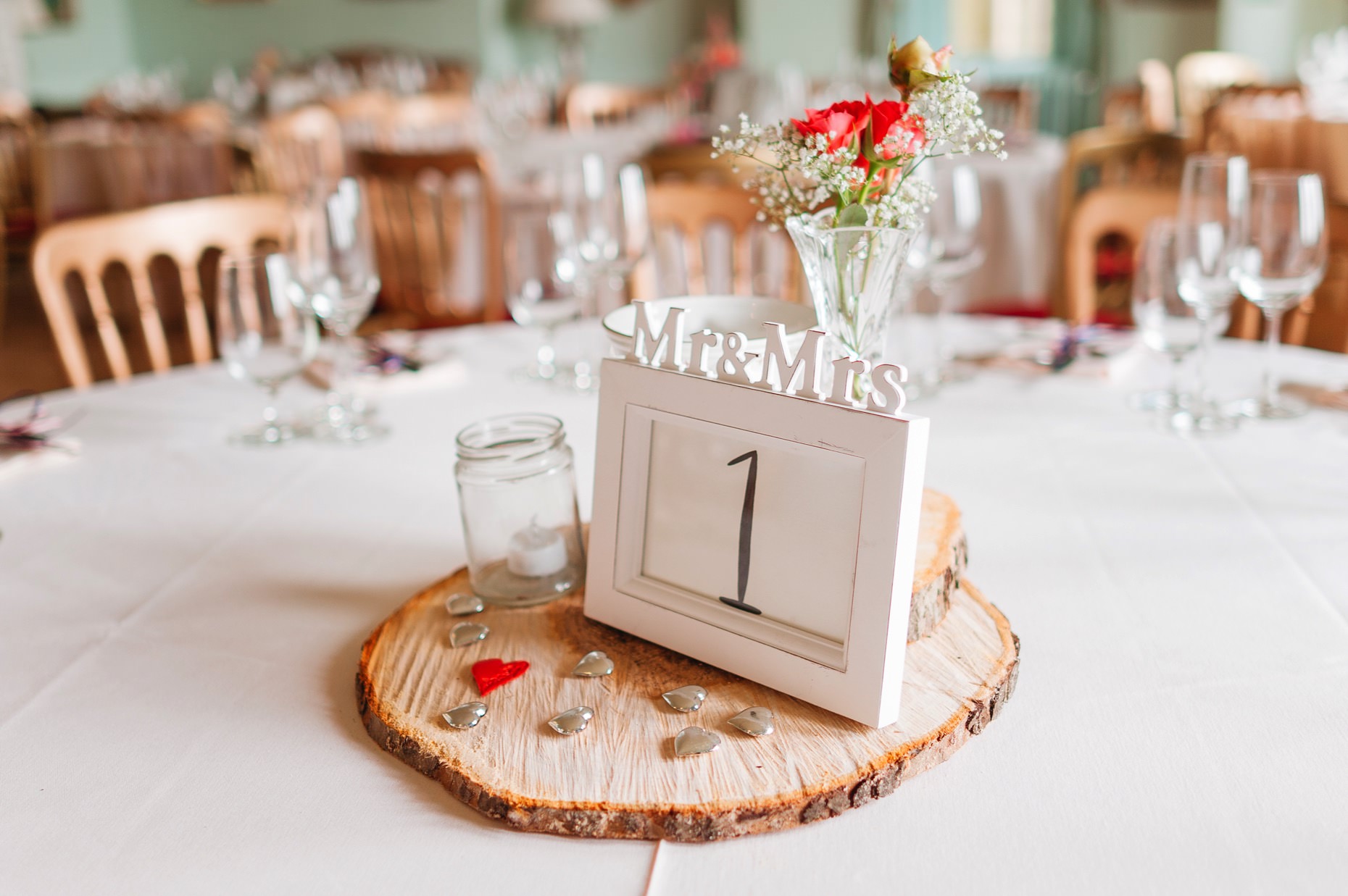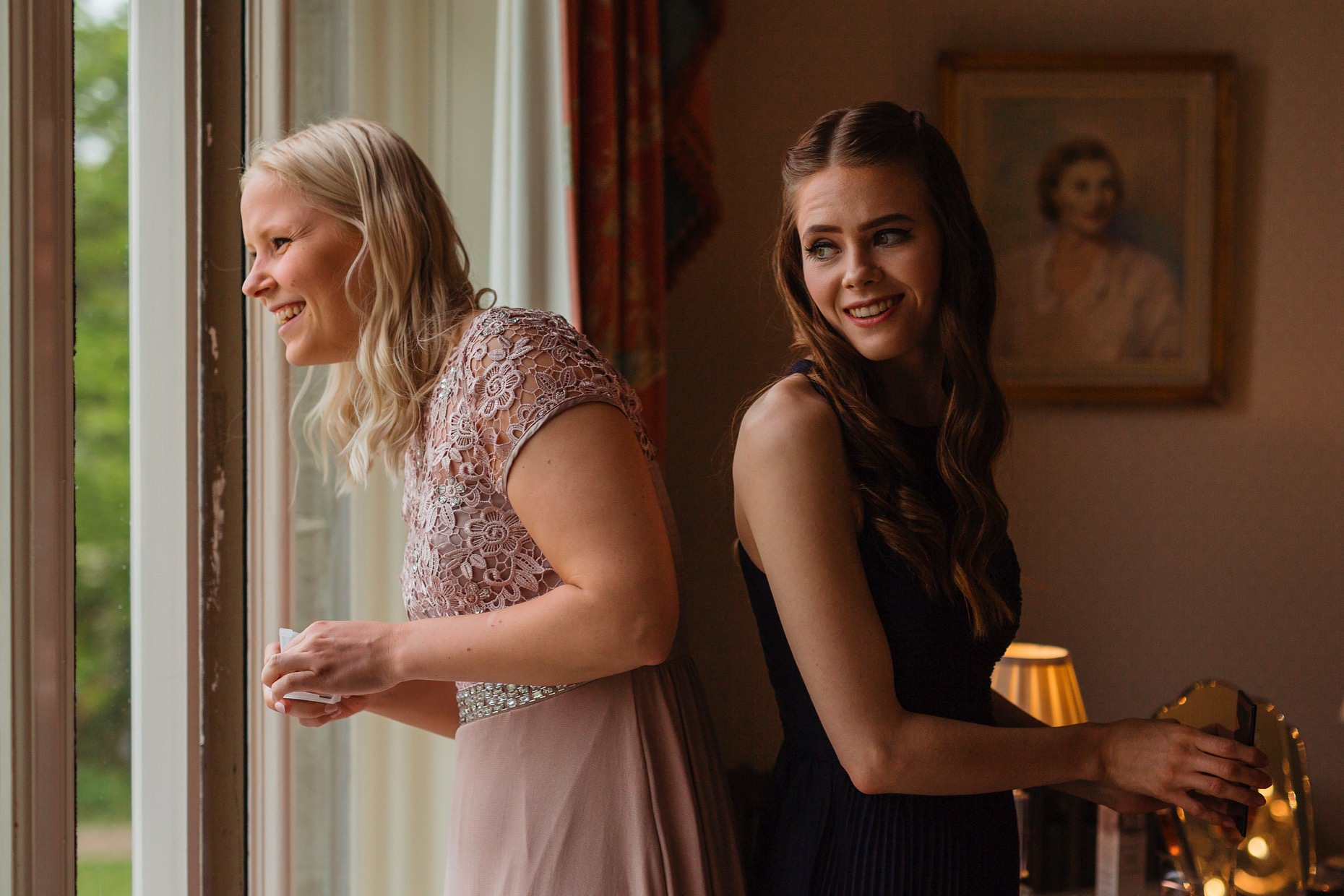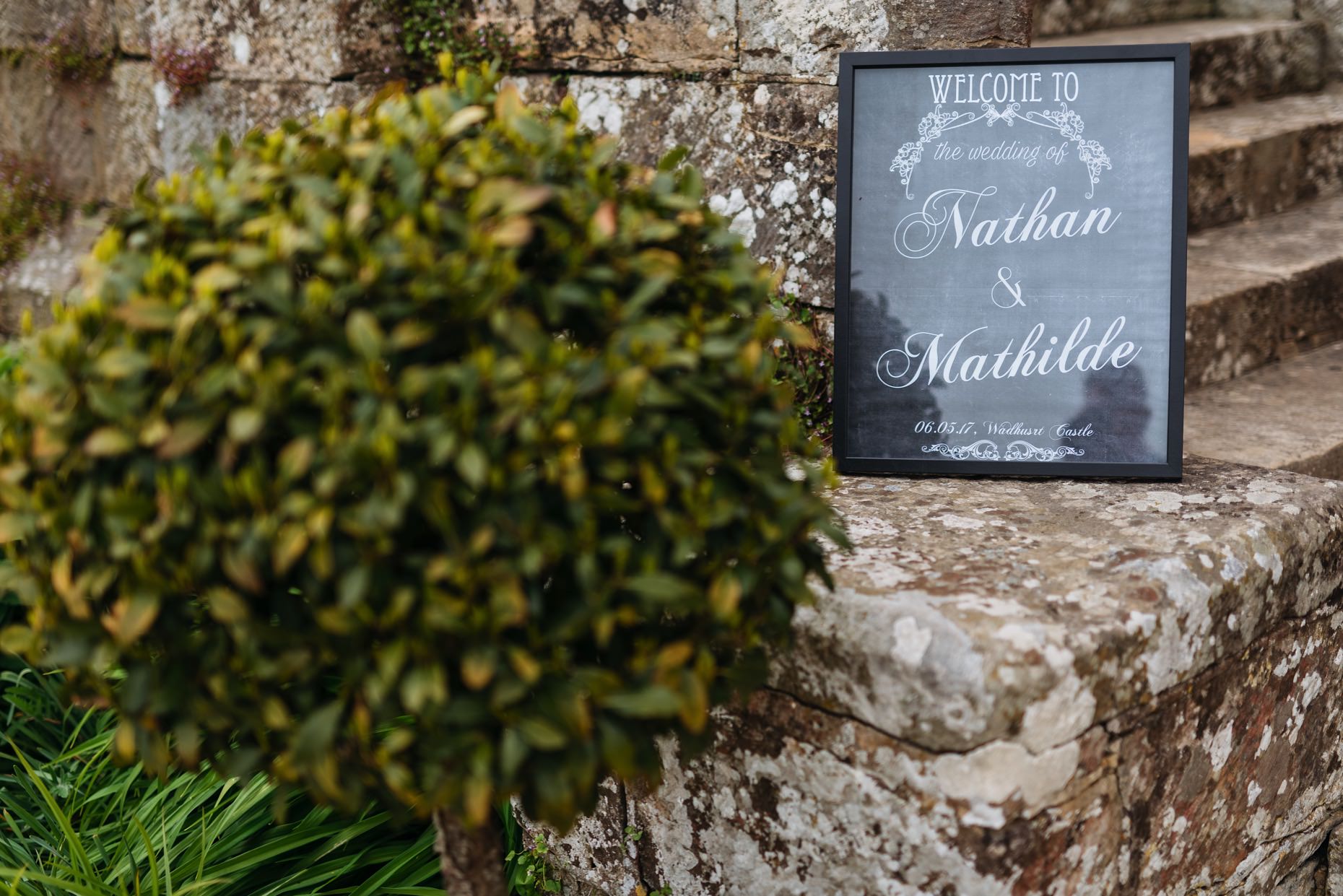 I then caught up with Nathan and his grooms' party (who were looking very dapper) and were taking a breather in the magnificent grounds. I took some shots of them and of some of the guests as they started to arrive.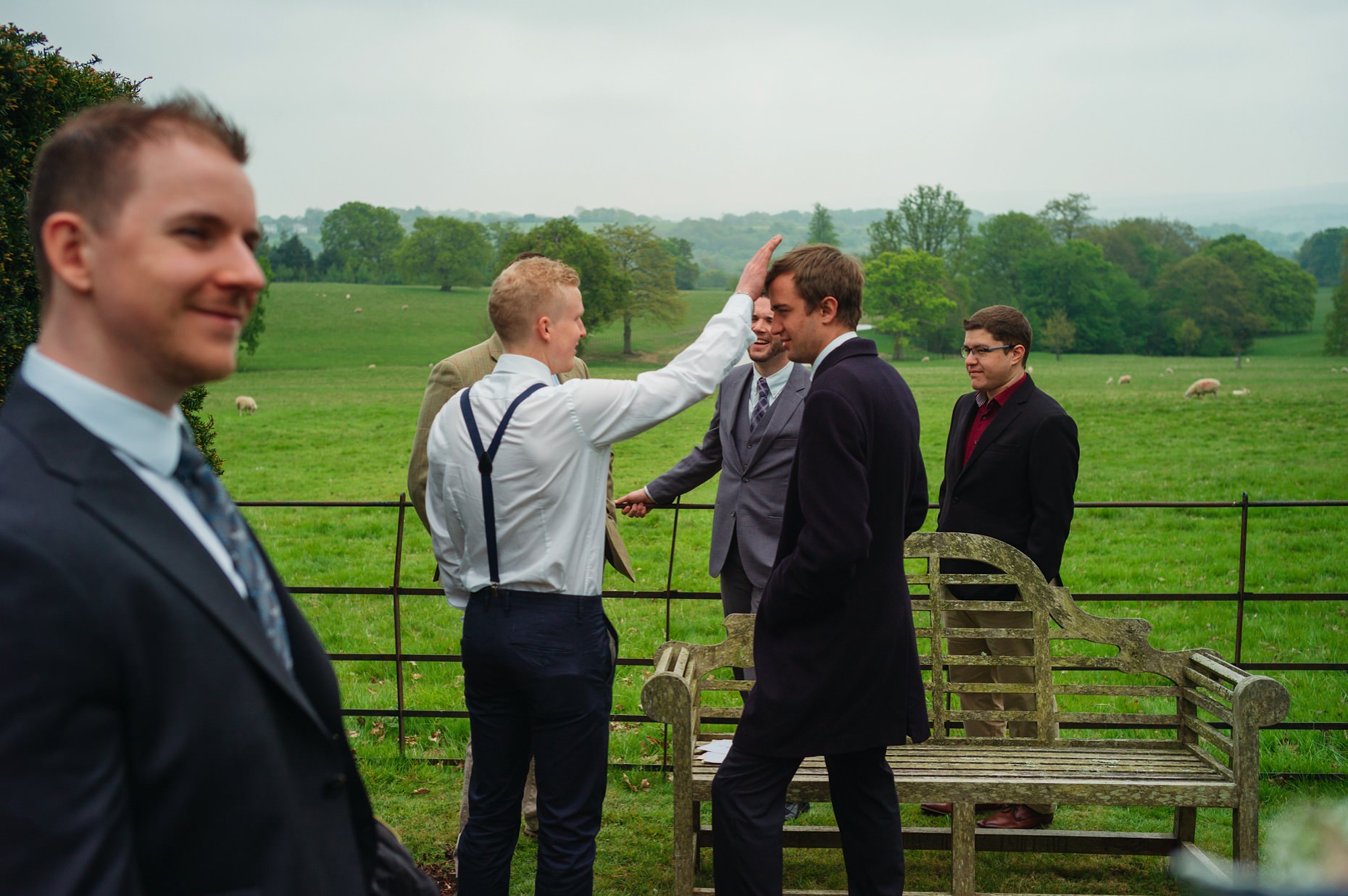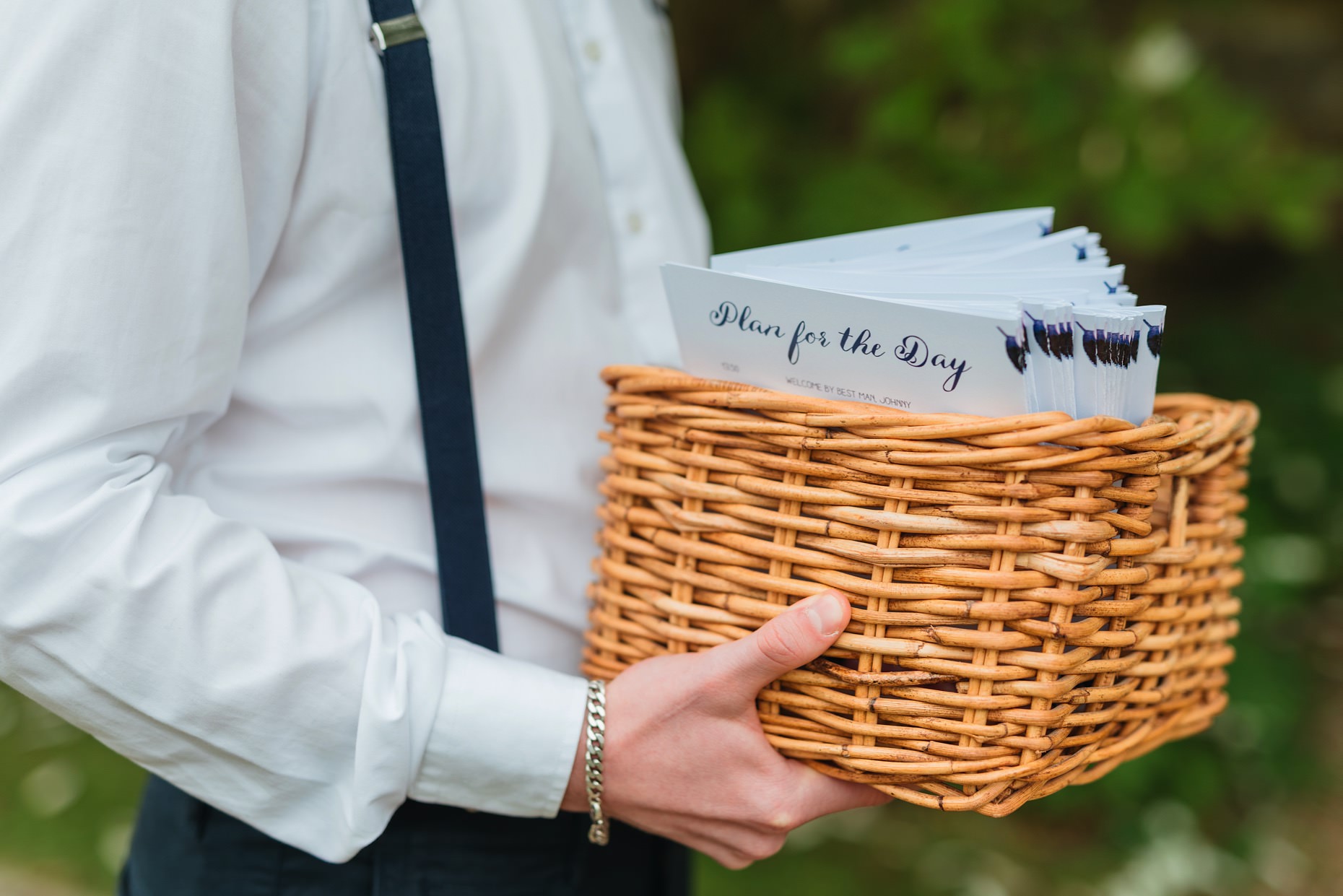 Then it was back up to Mathilde who was ready and looking amazing in a gorgeous lace detail fitted dress with an elegant train that gave her the most exquisite silhouette in my portrait shots.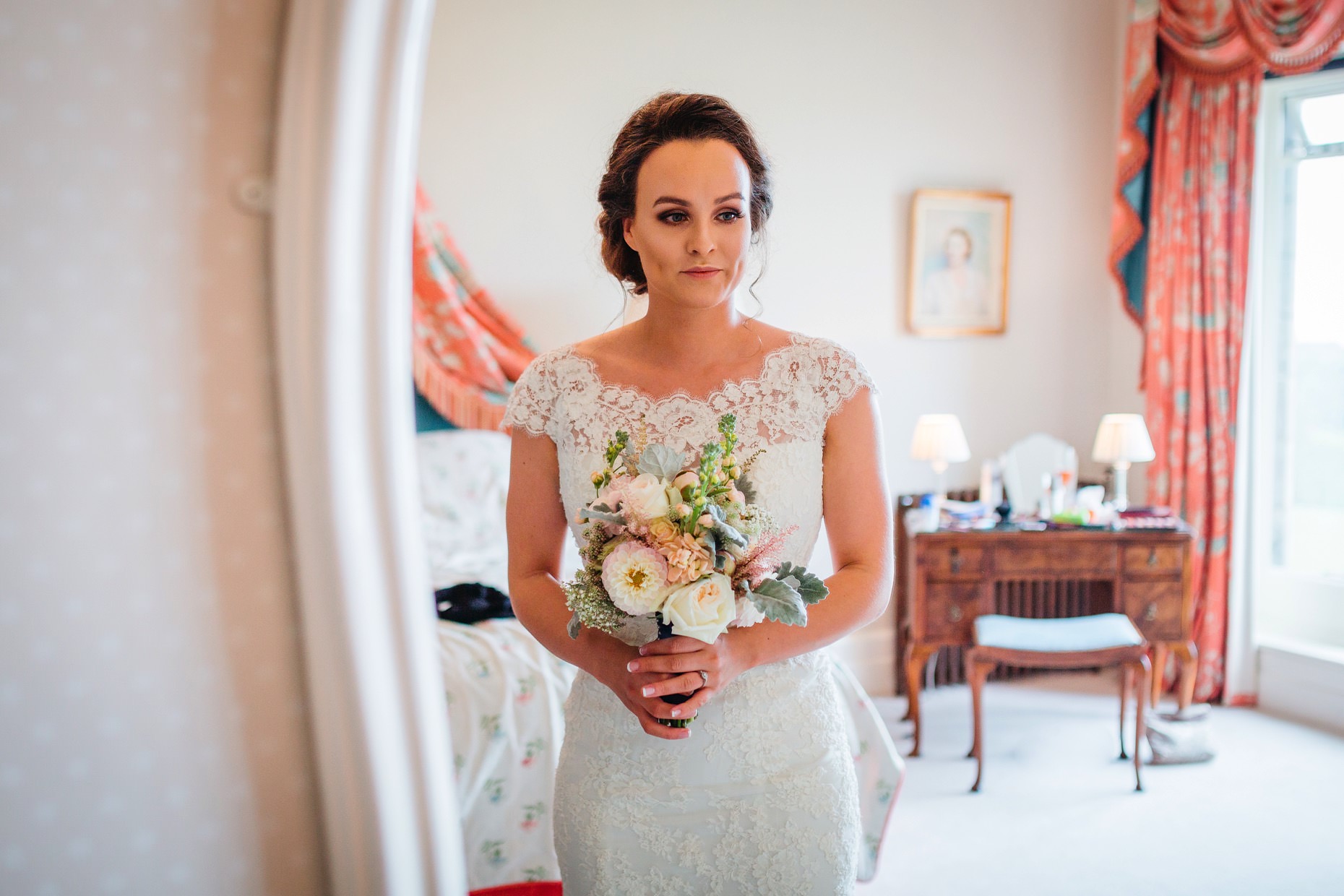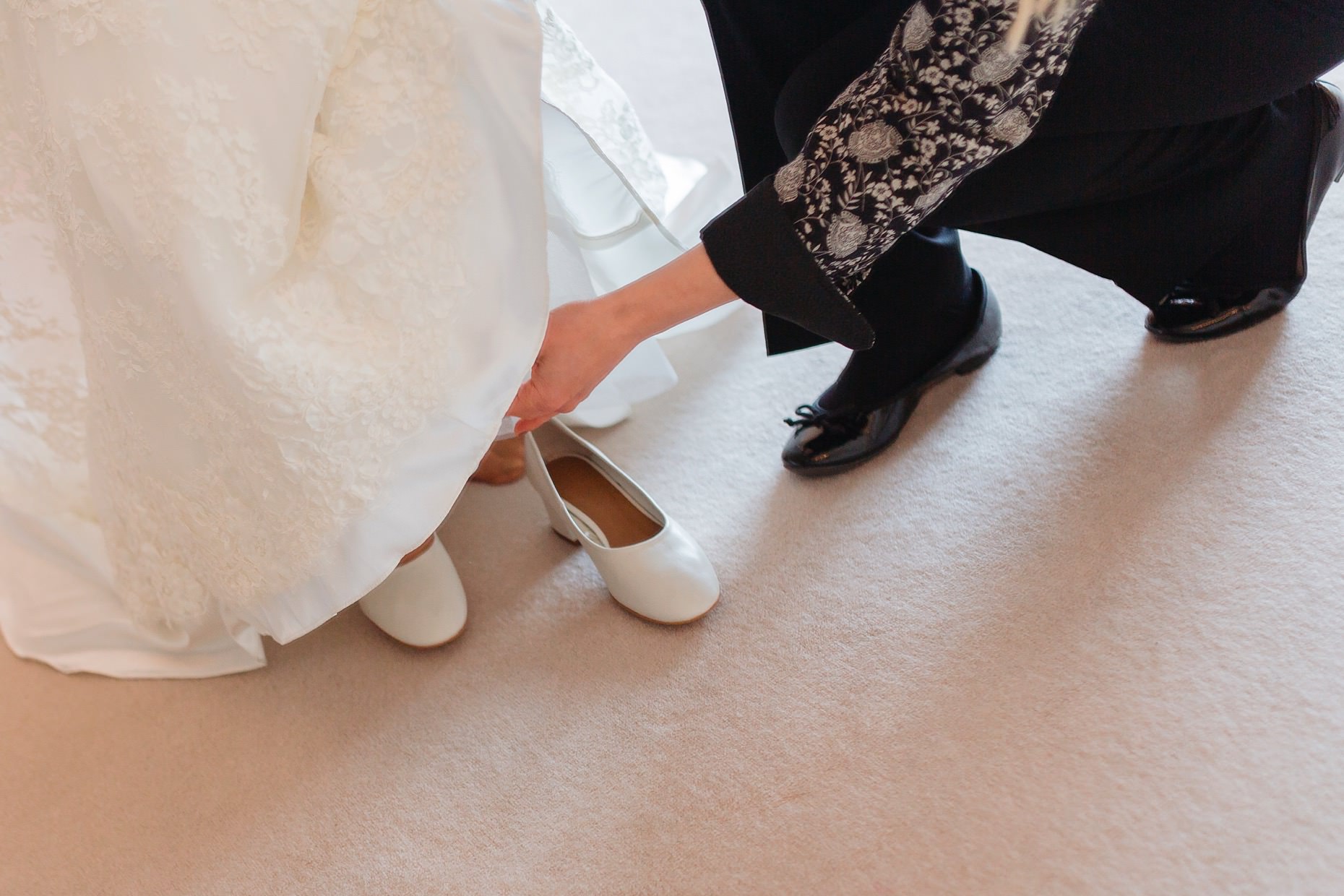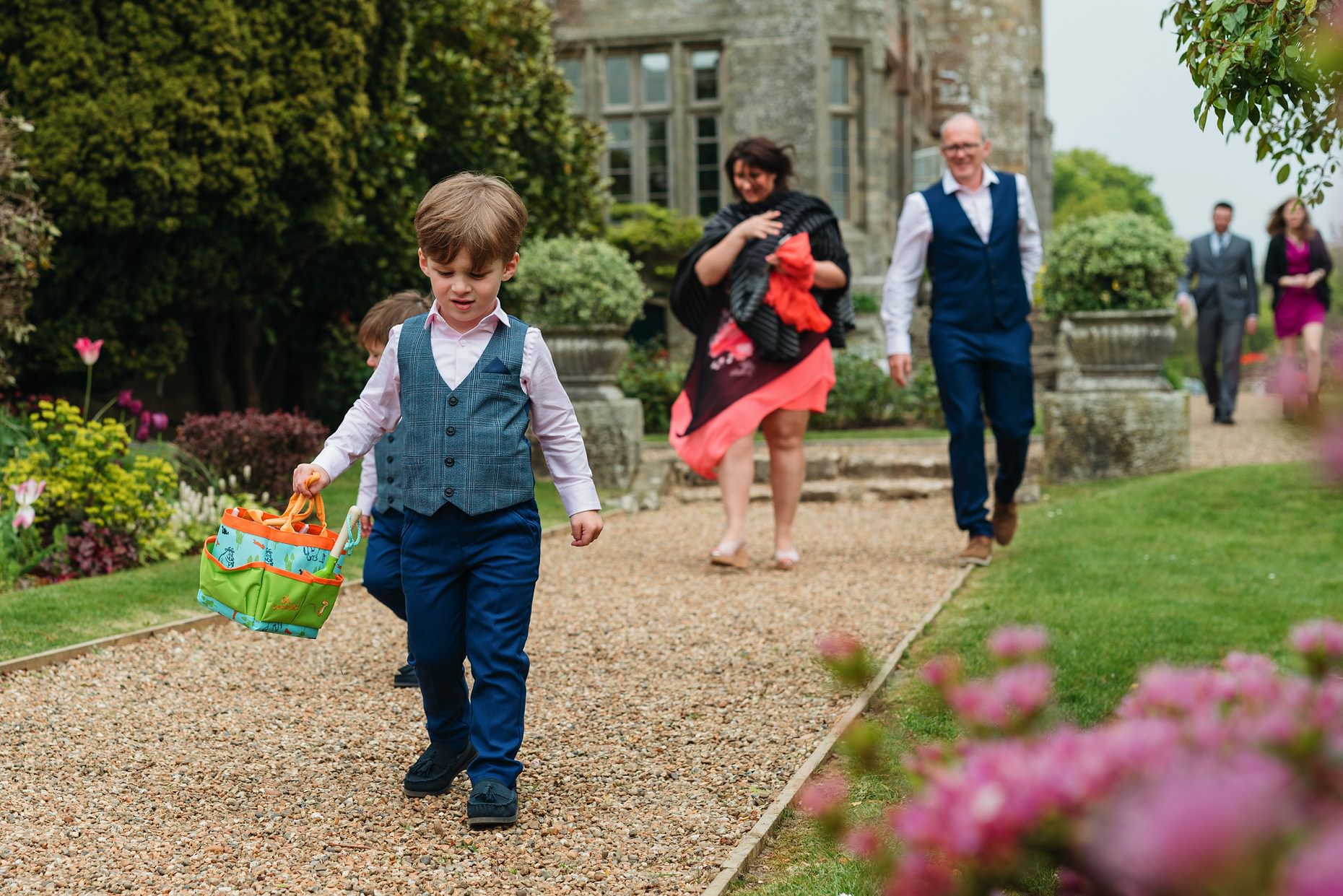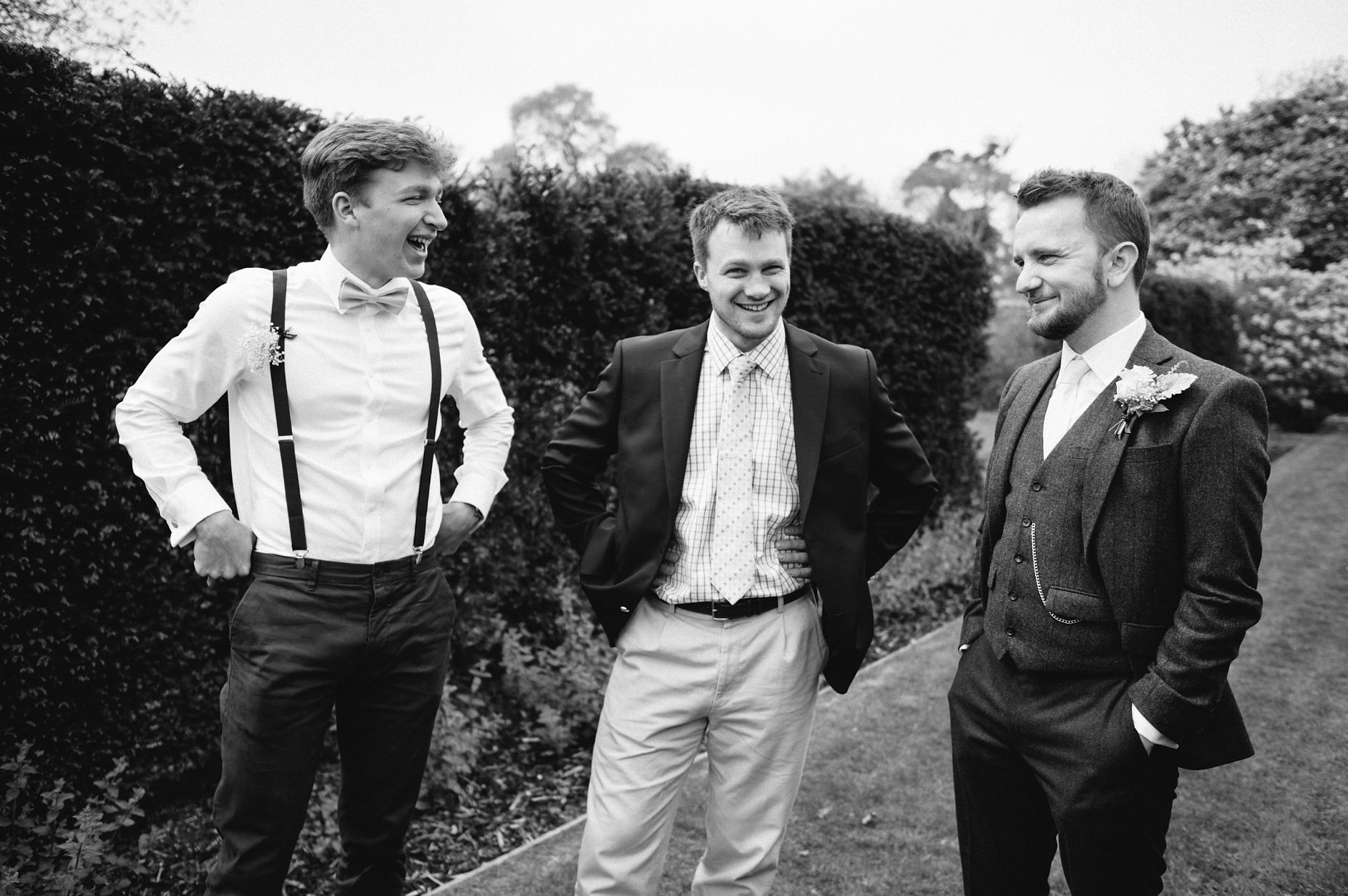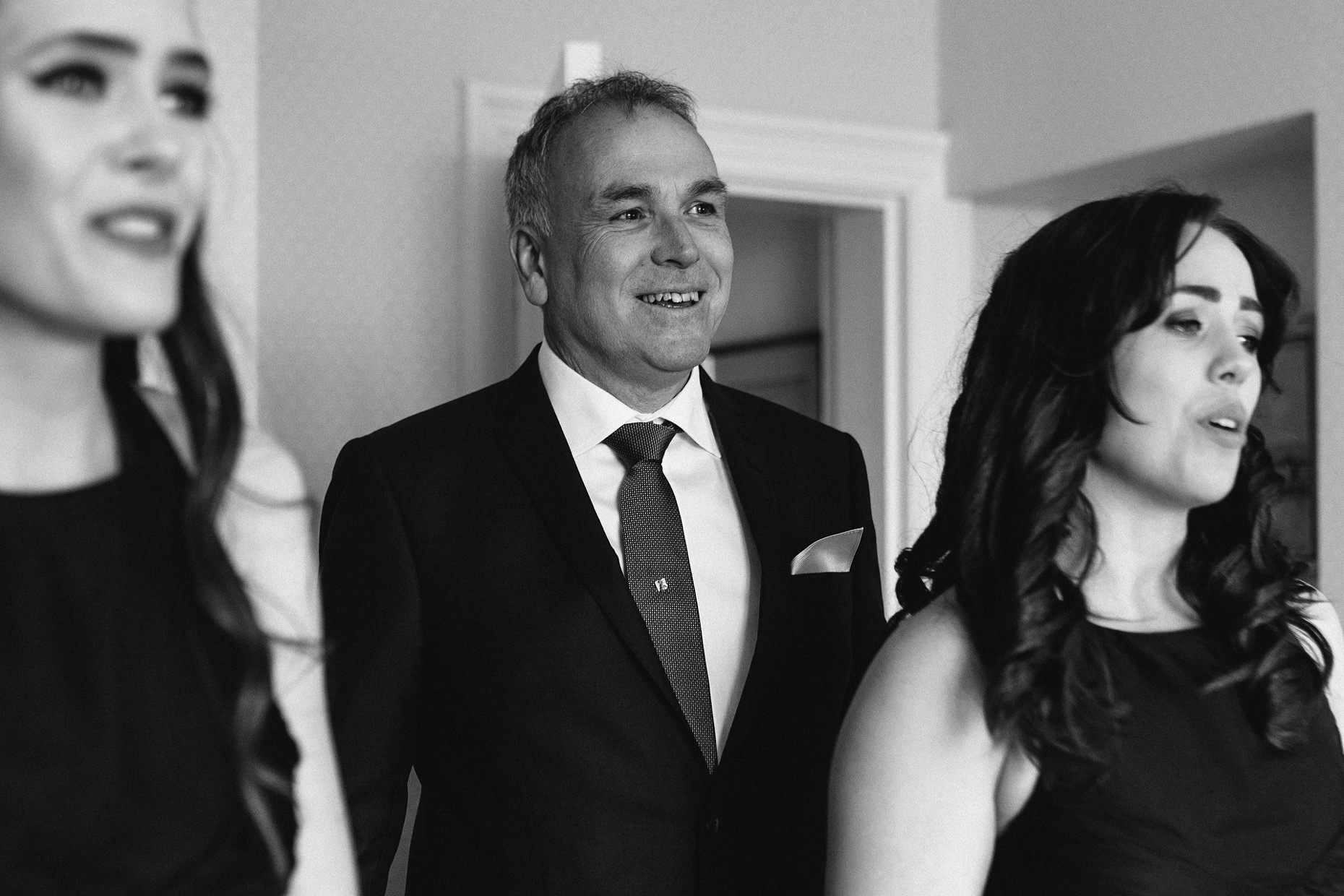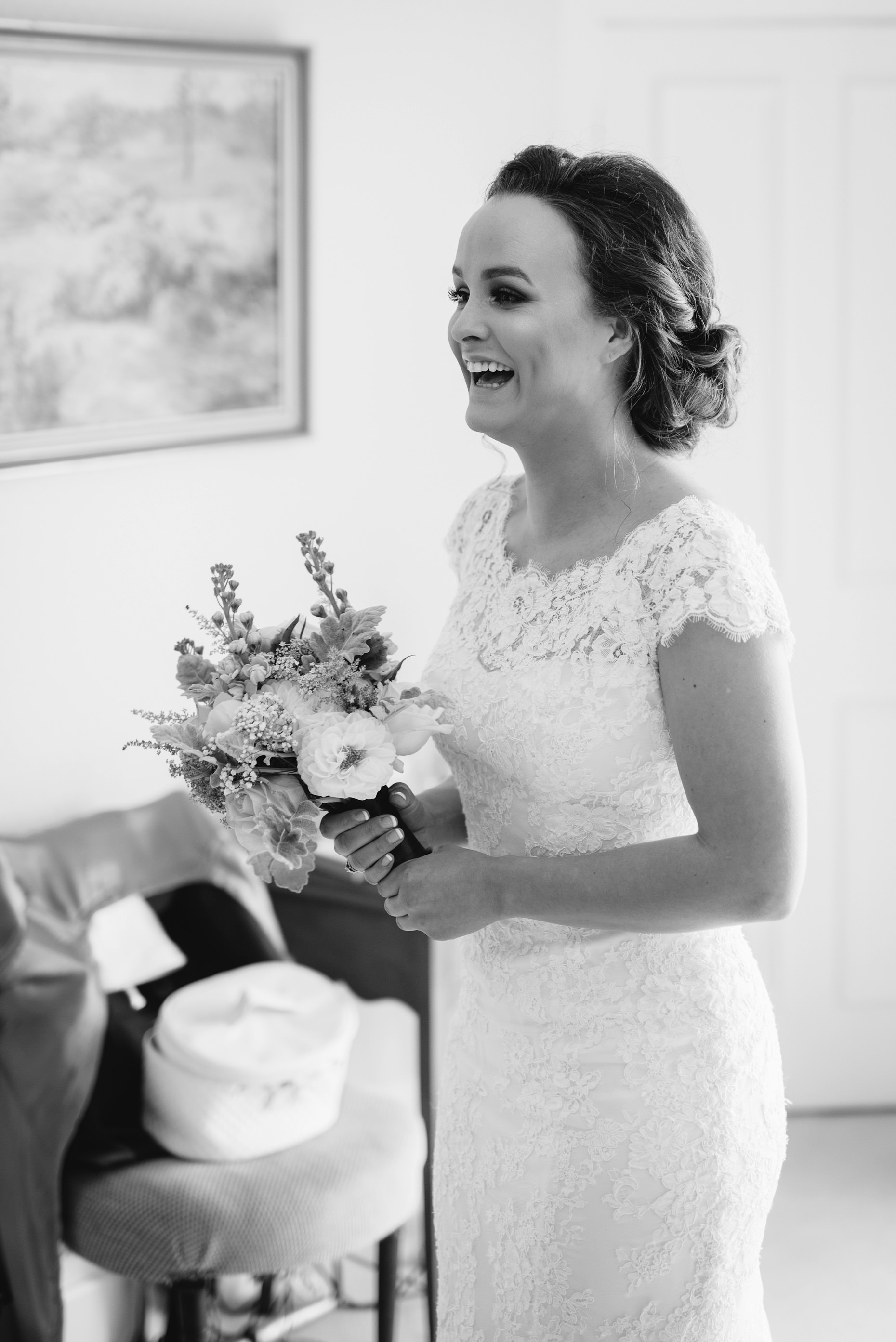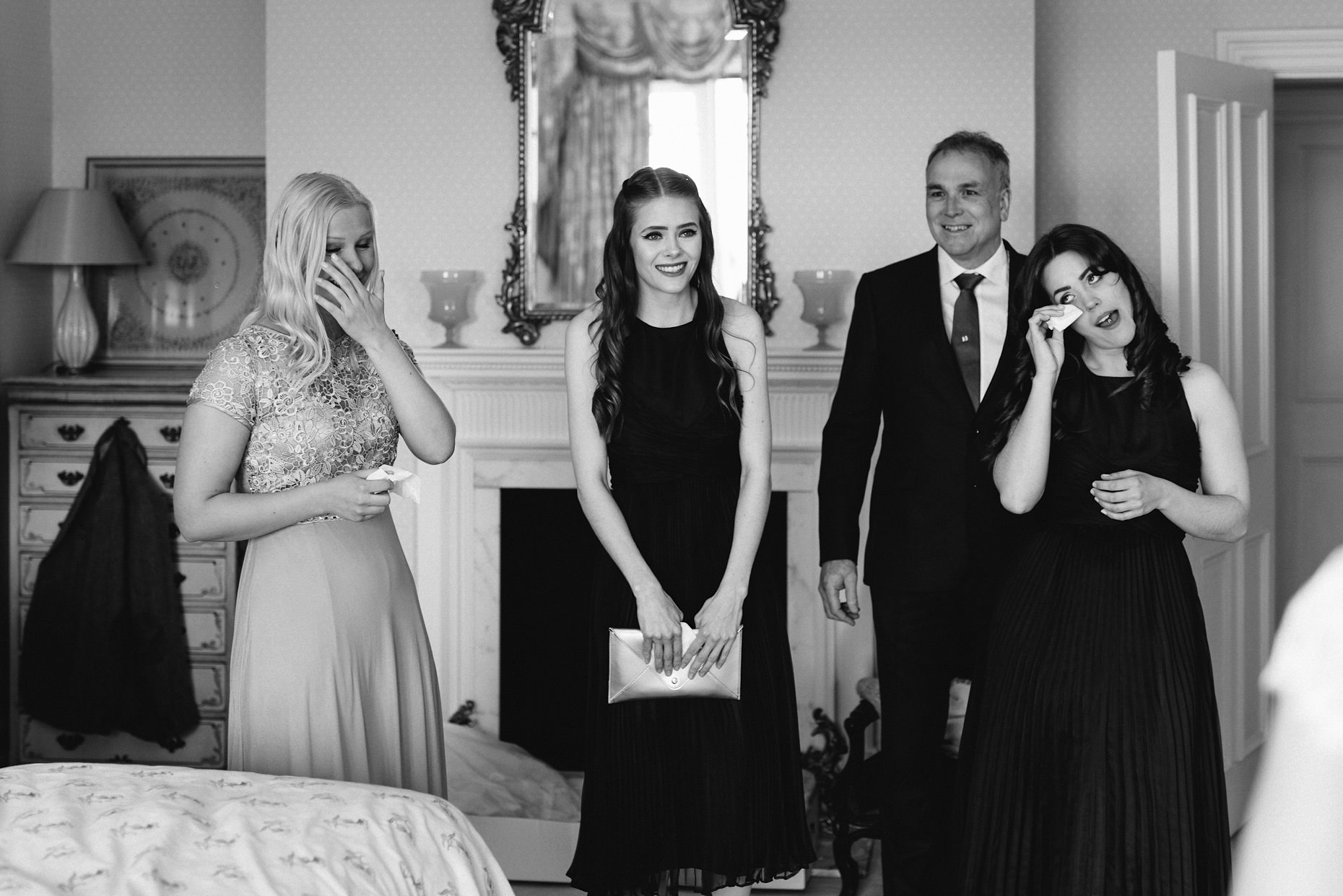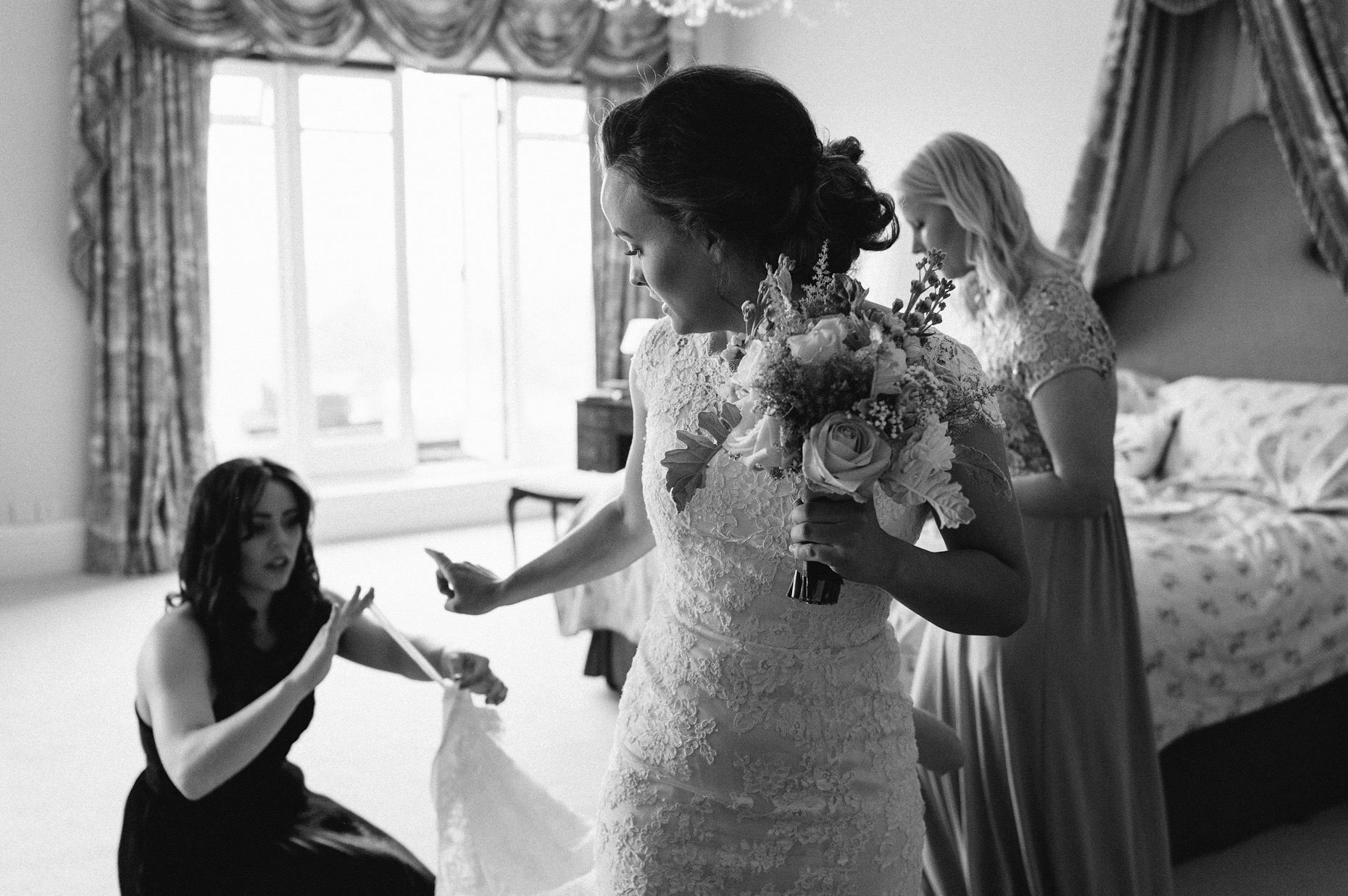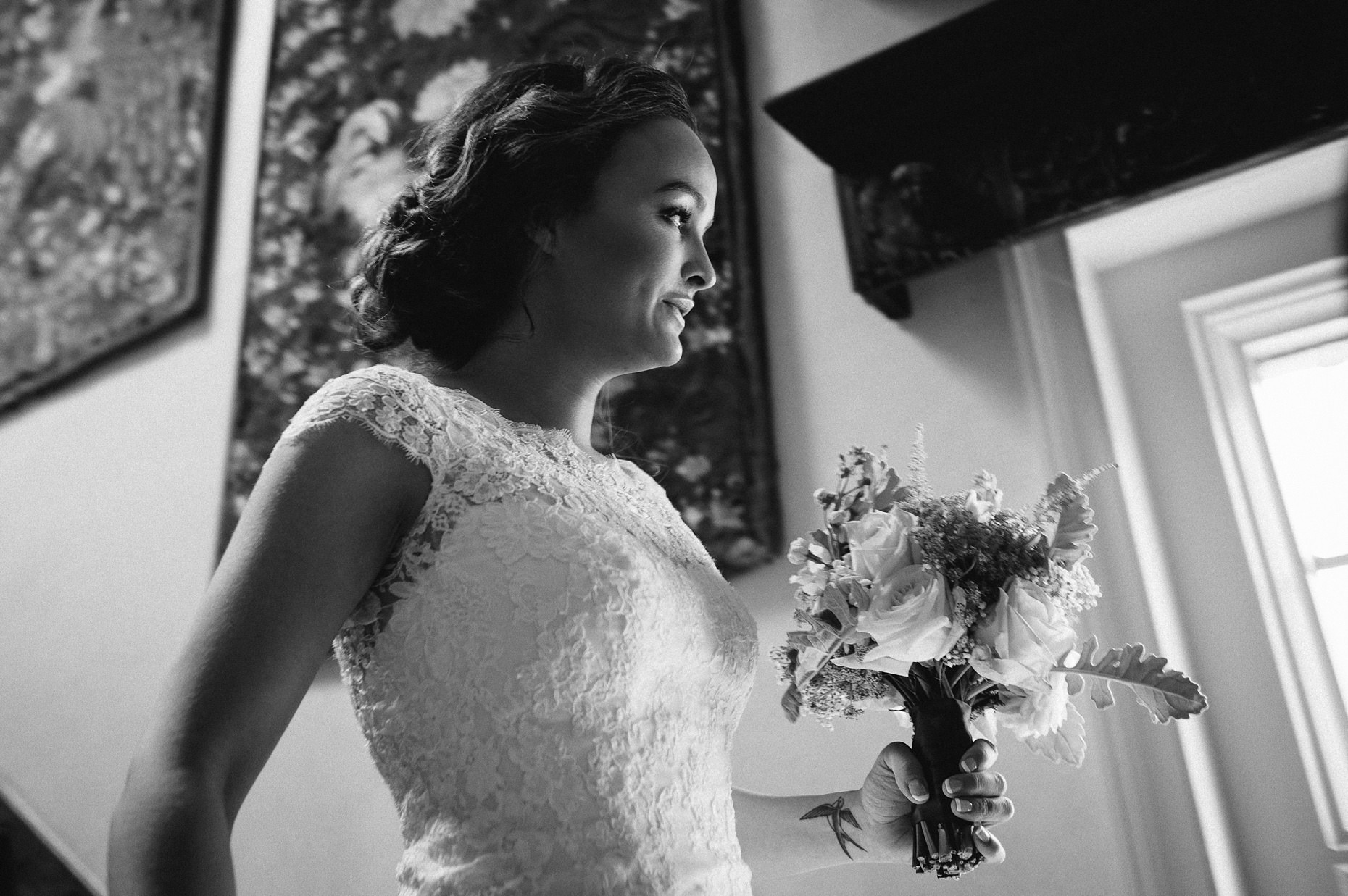 The ceremony was held outside in front of the pavilion in the castle's beautiful walled garden. It was the perfect setting for a summer wedding. It was a lovely personal ceremony with live music and some heartfelt words spoken.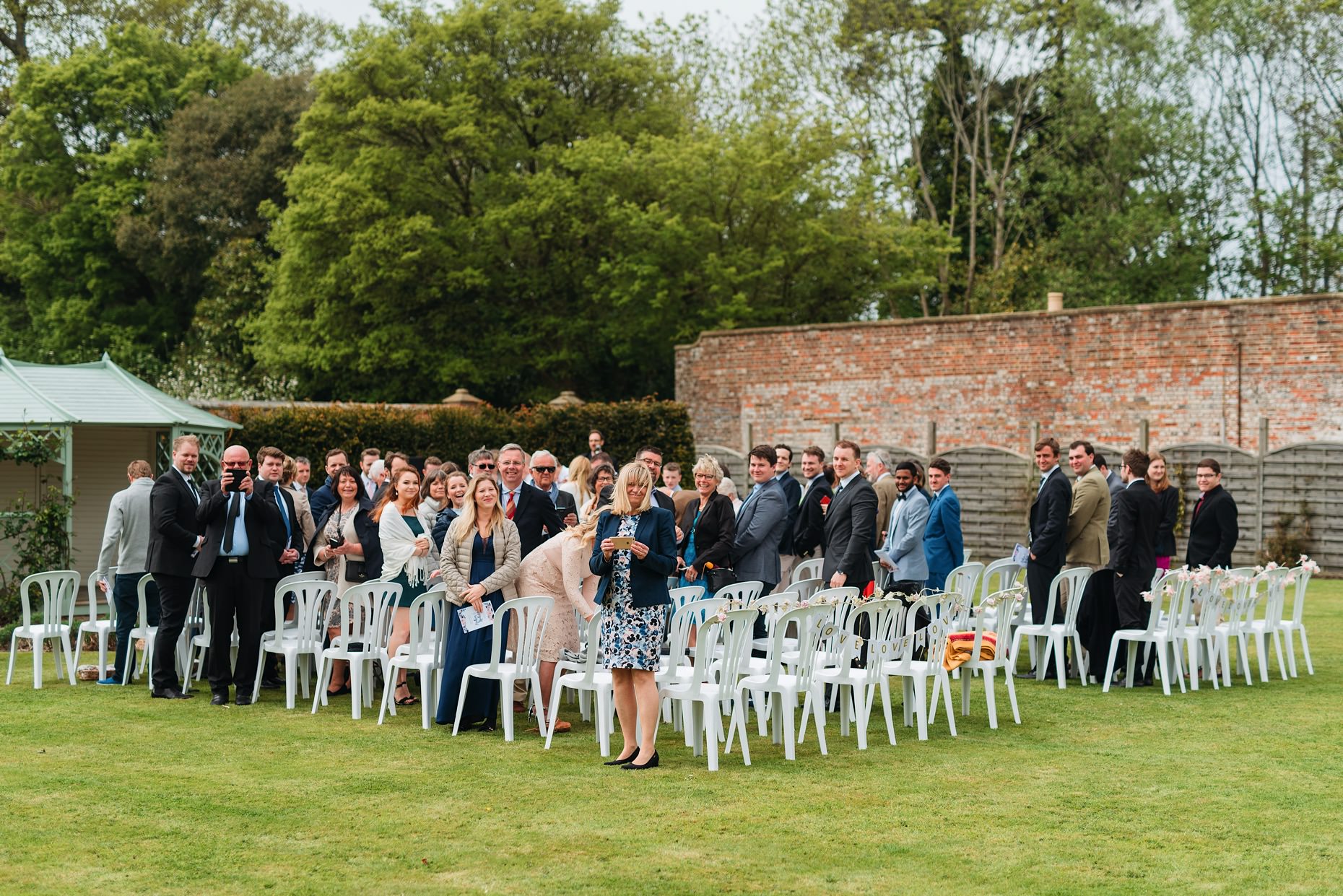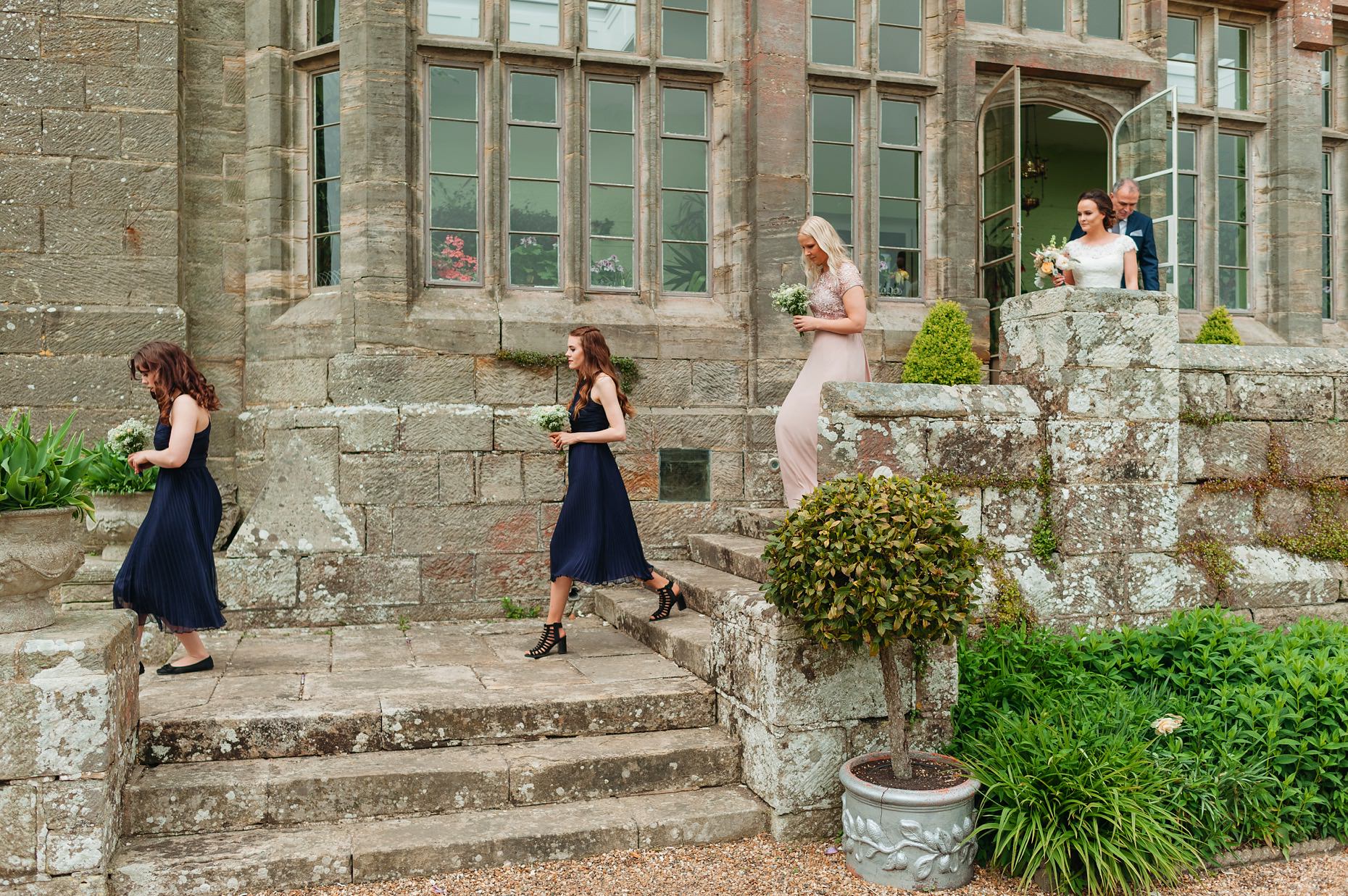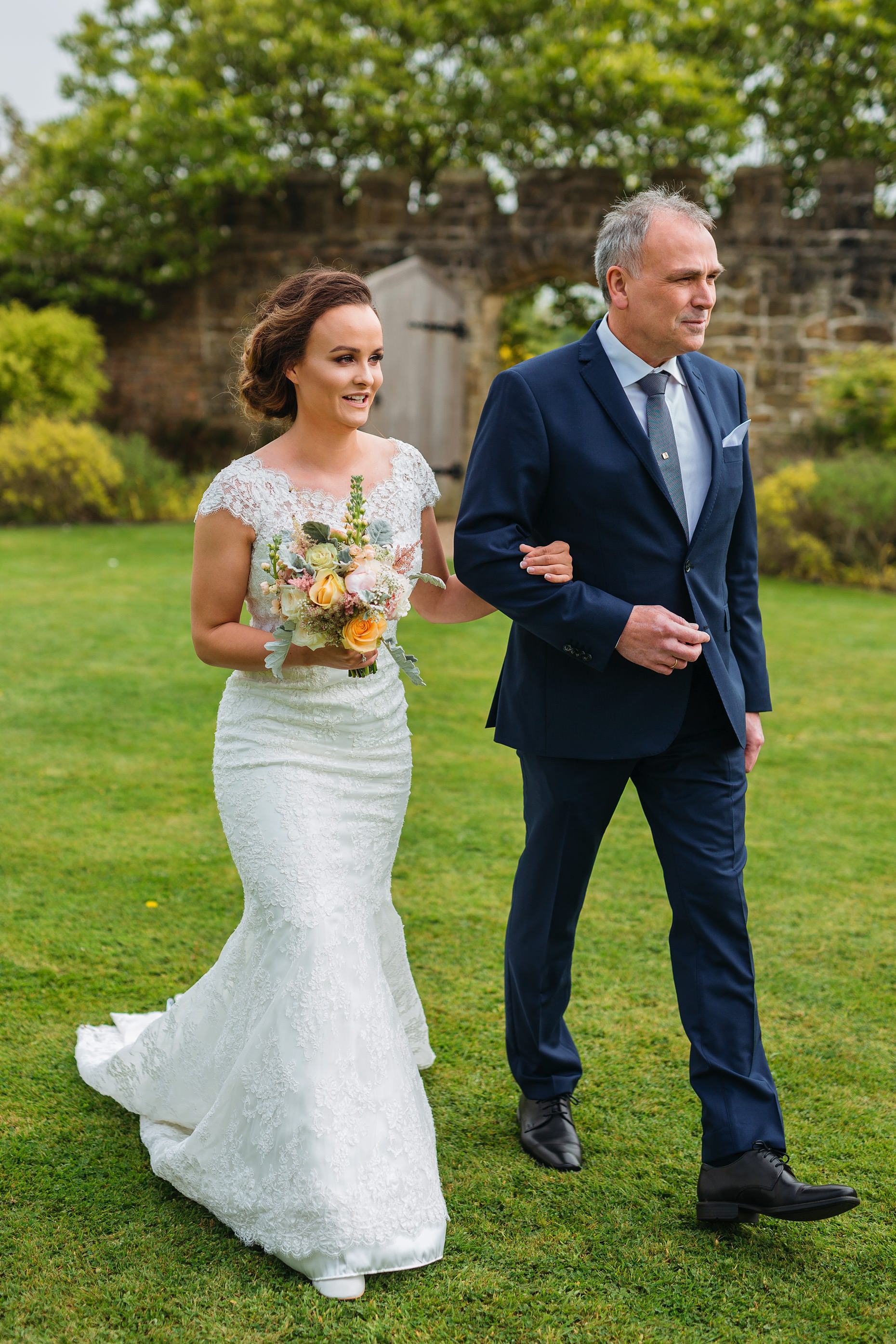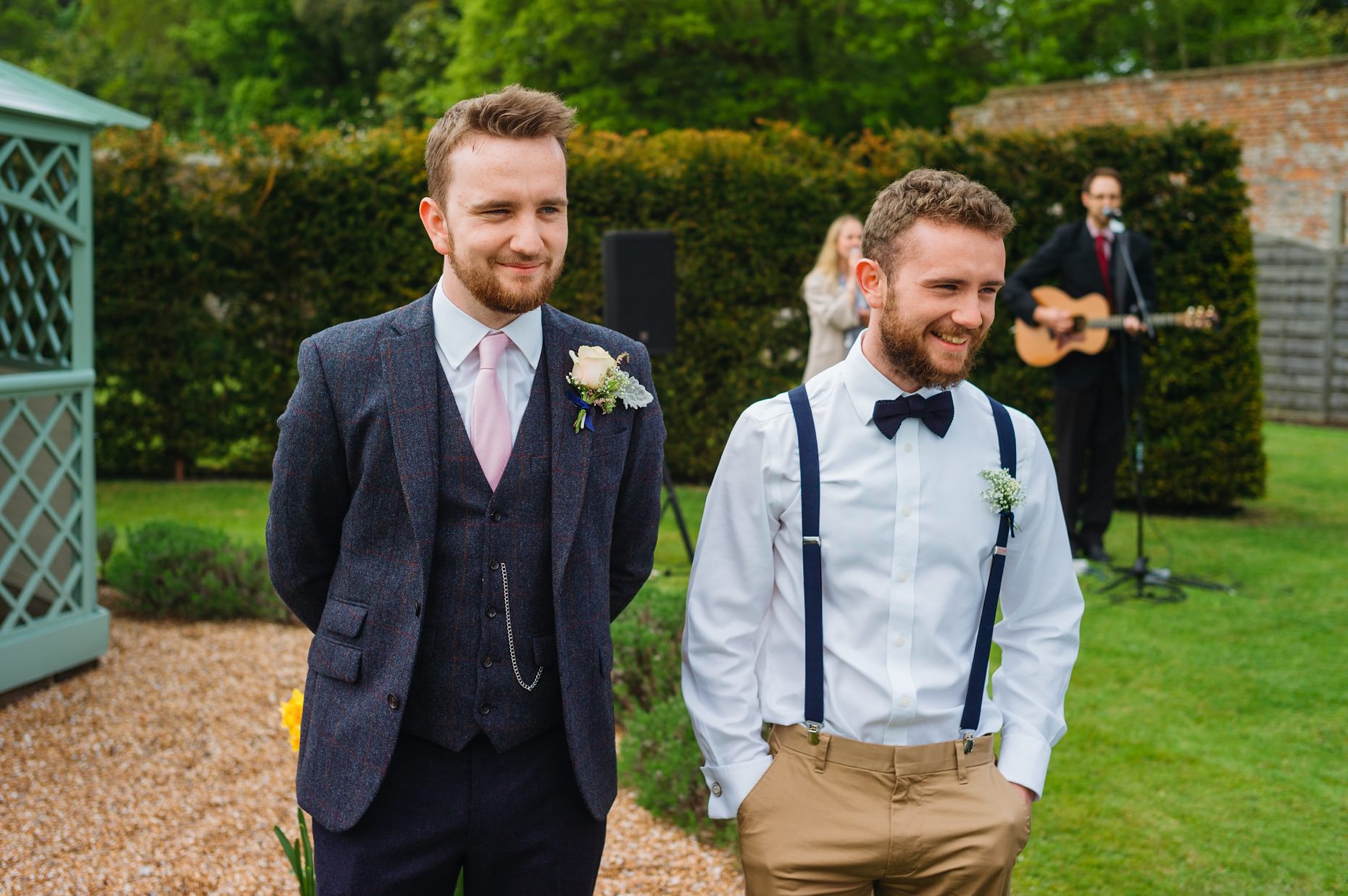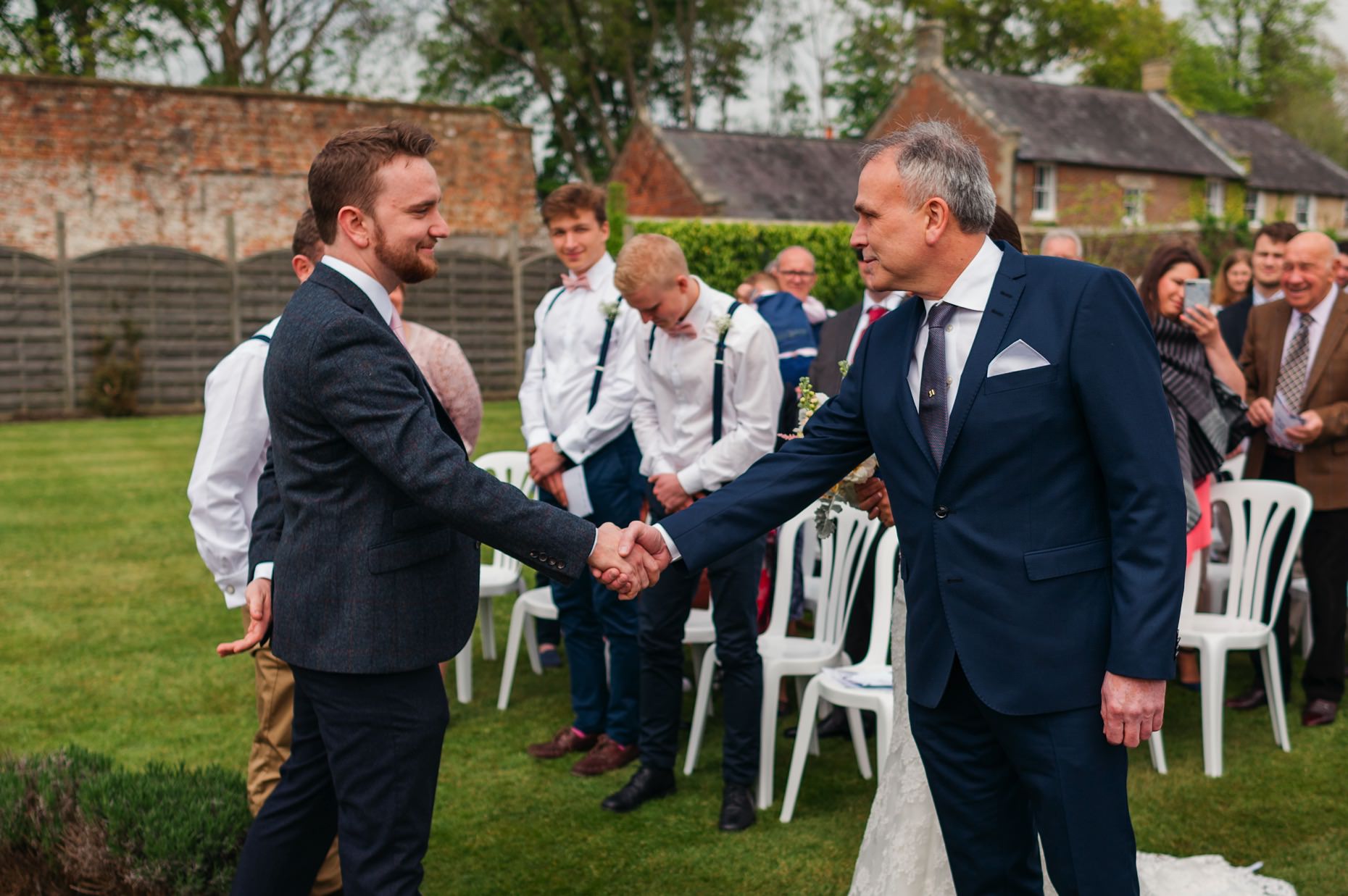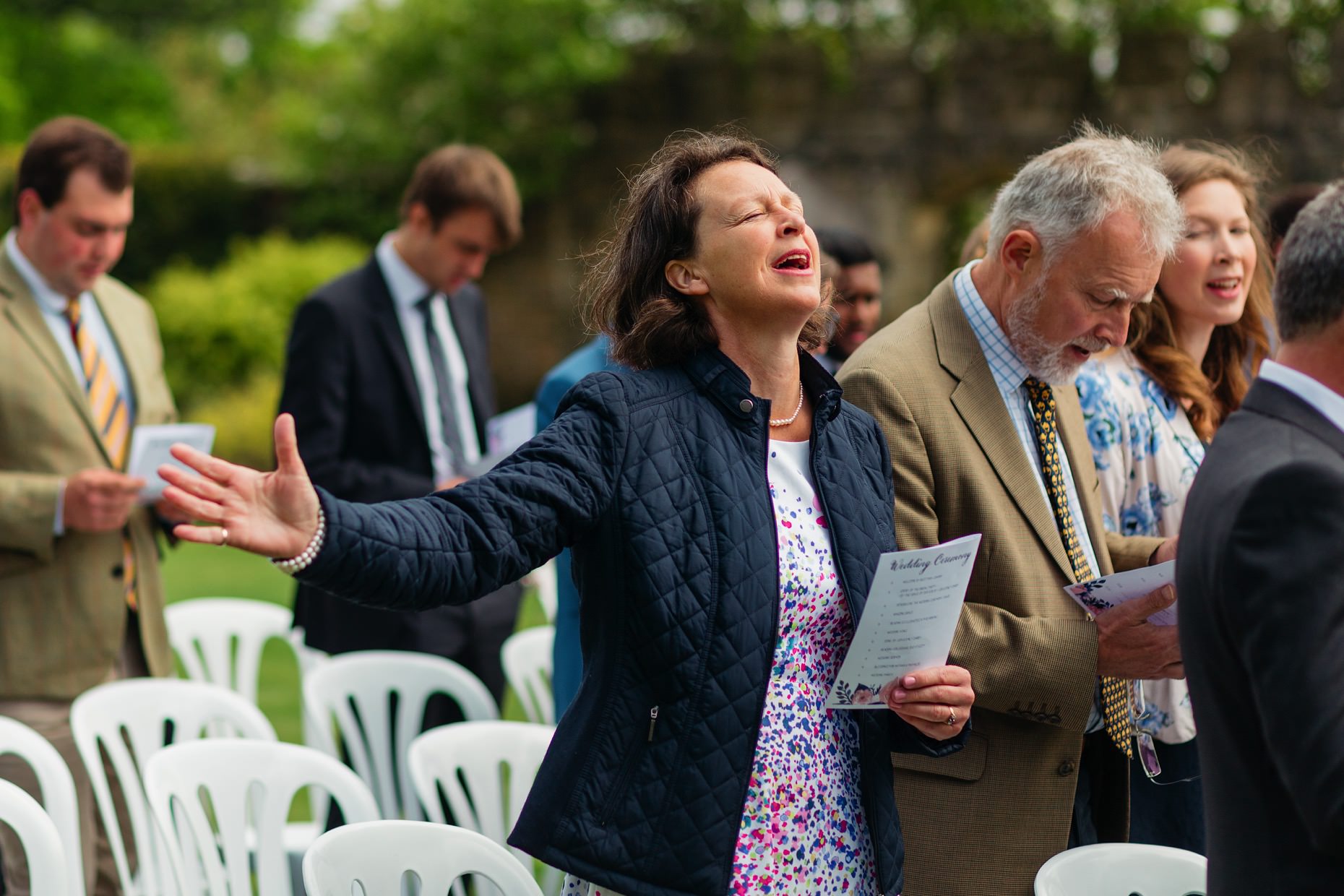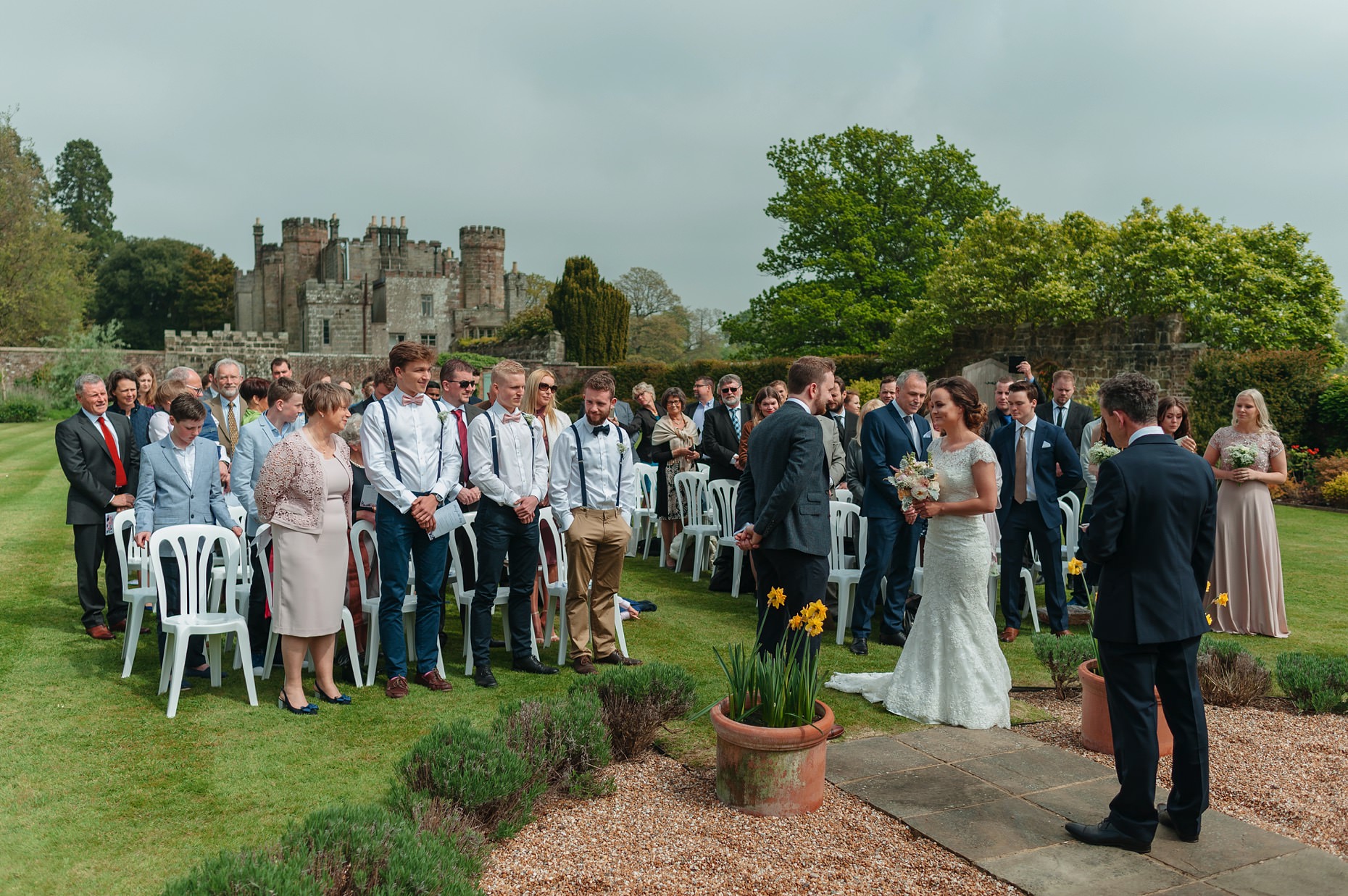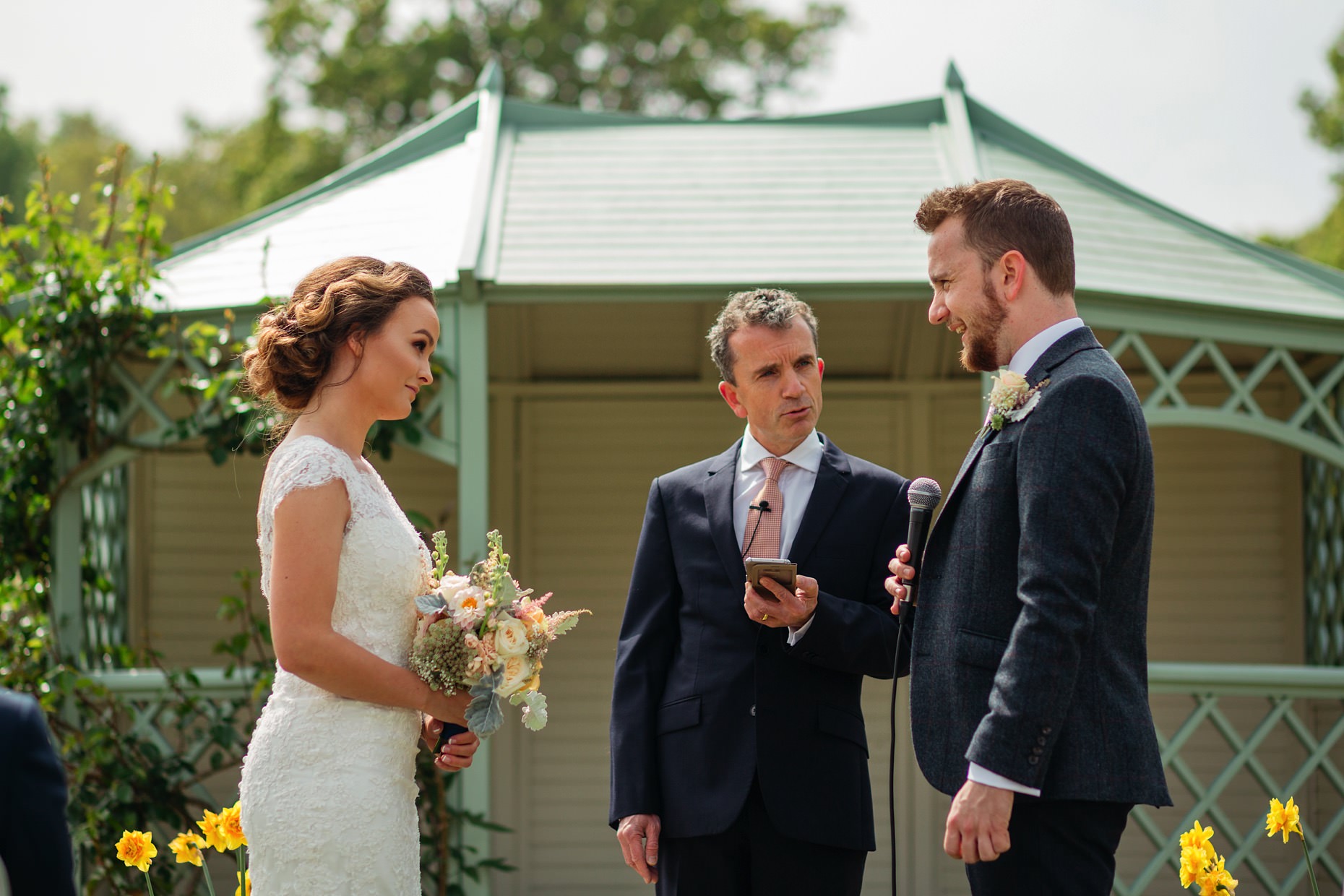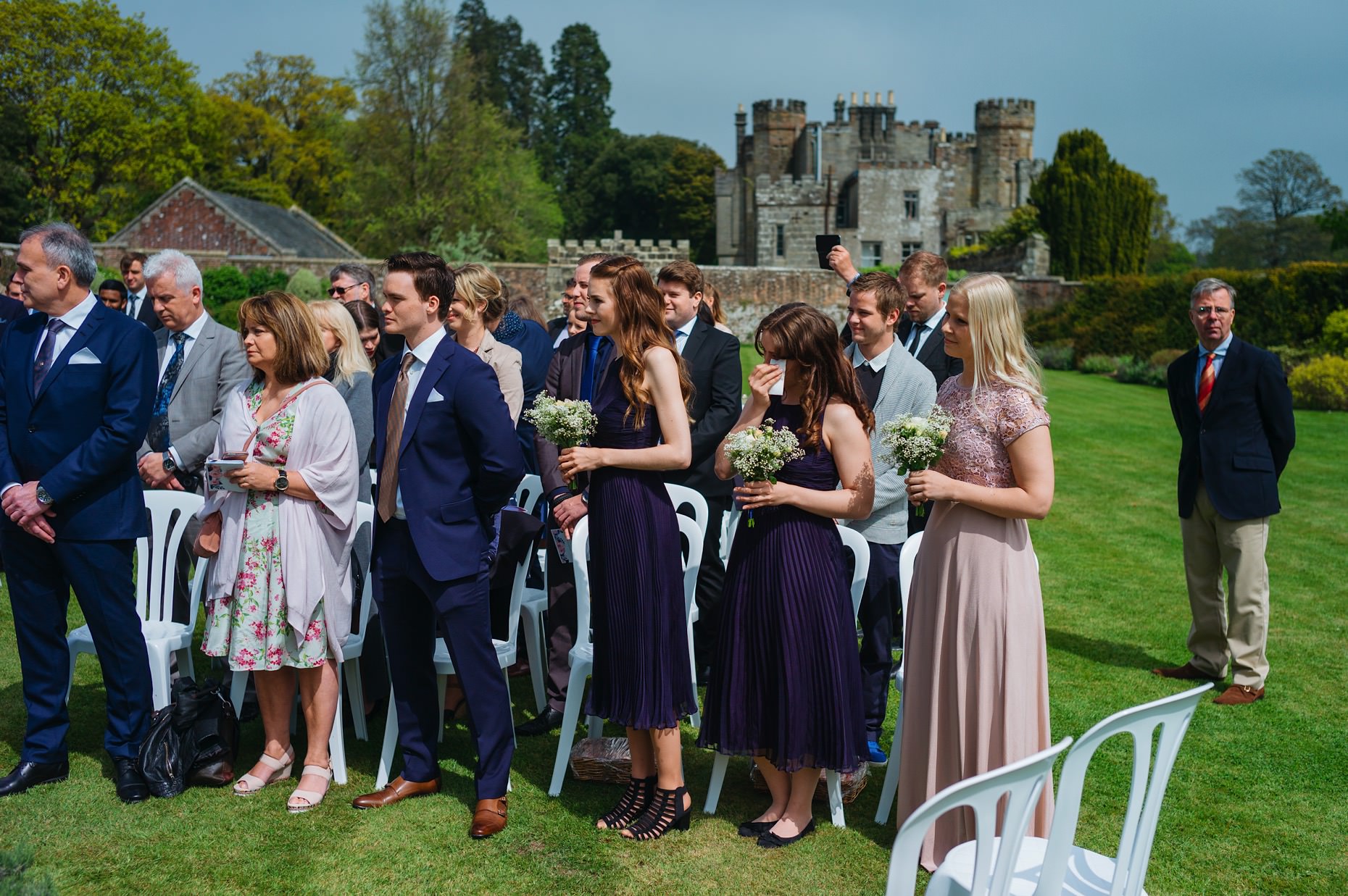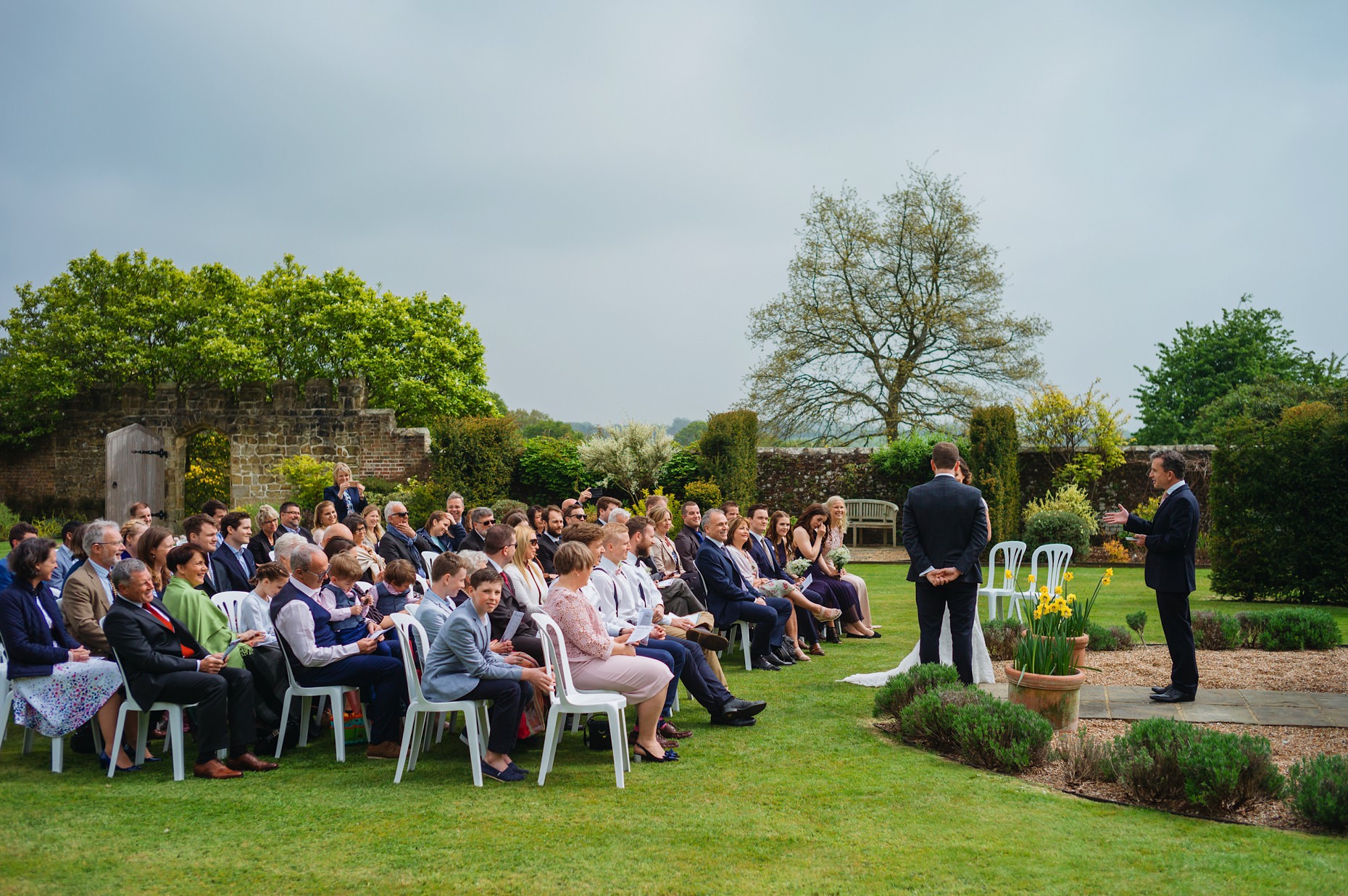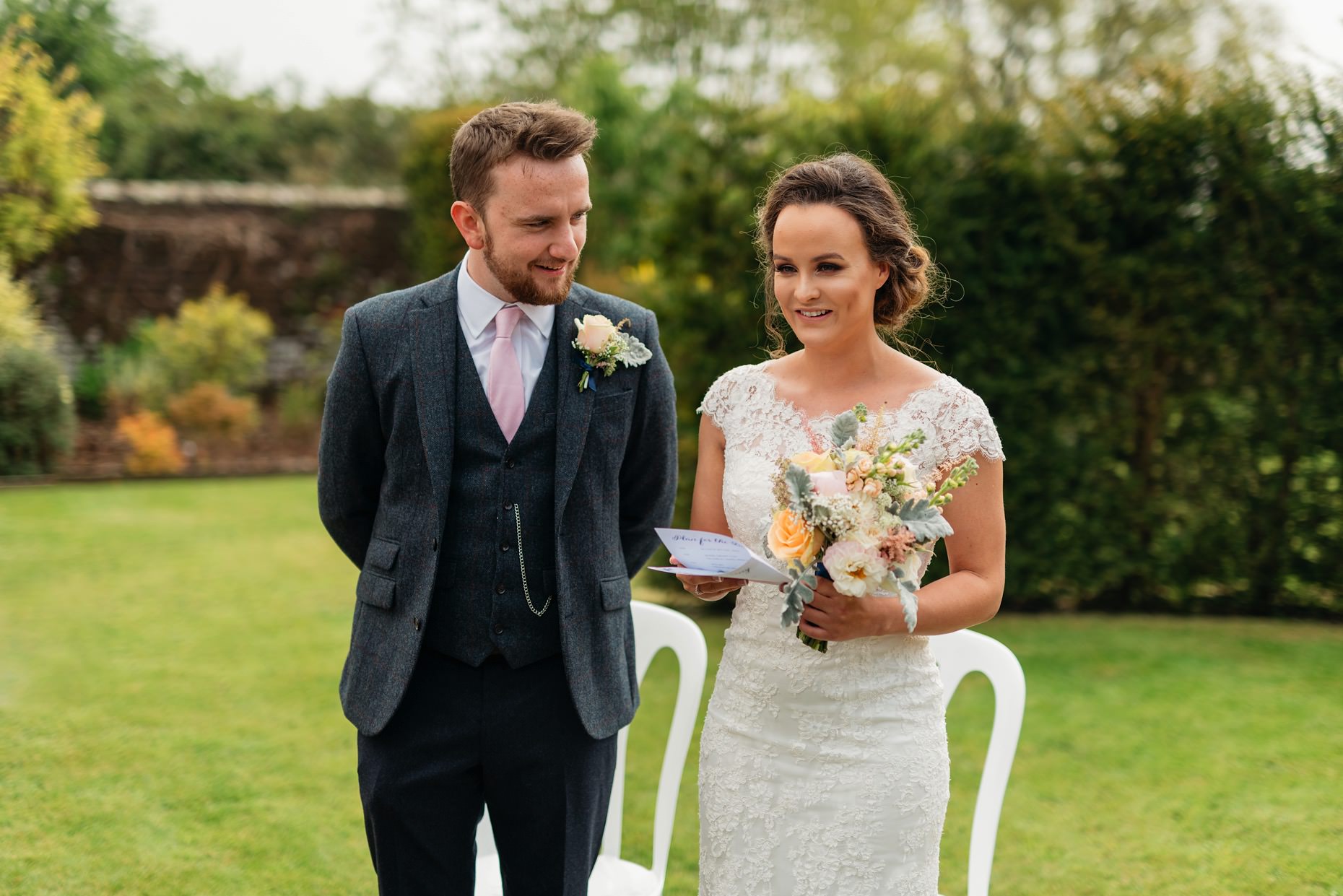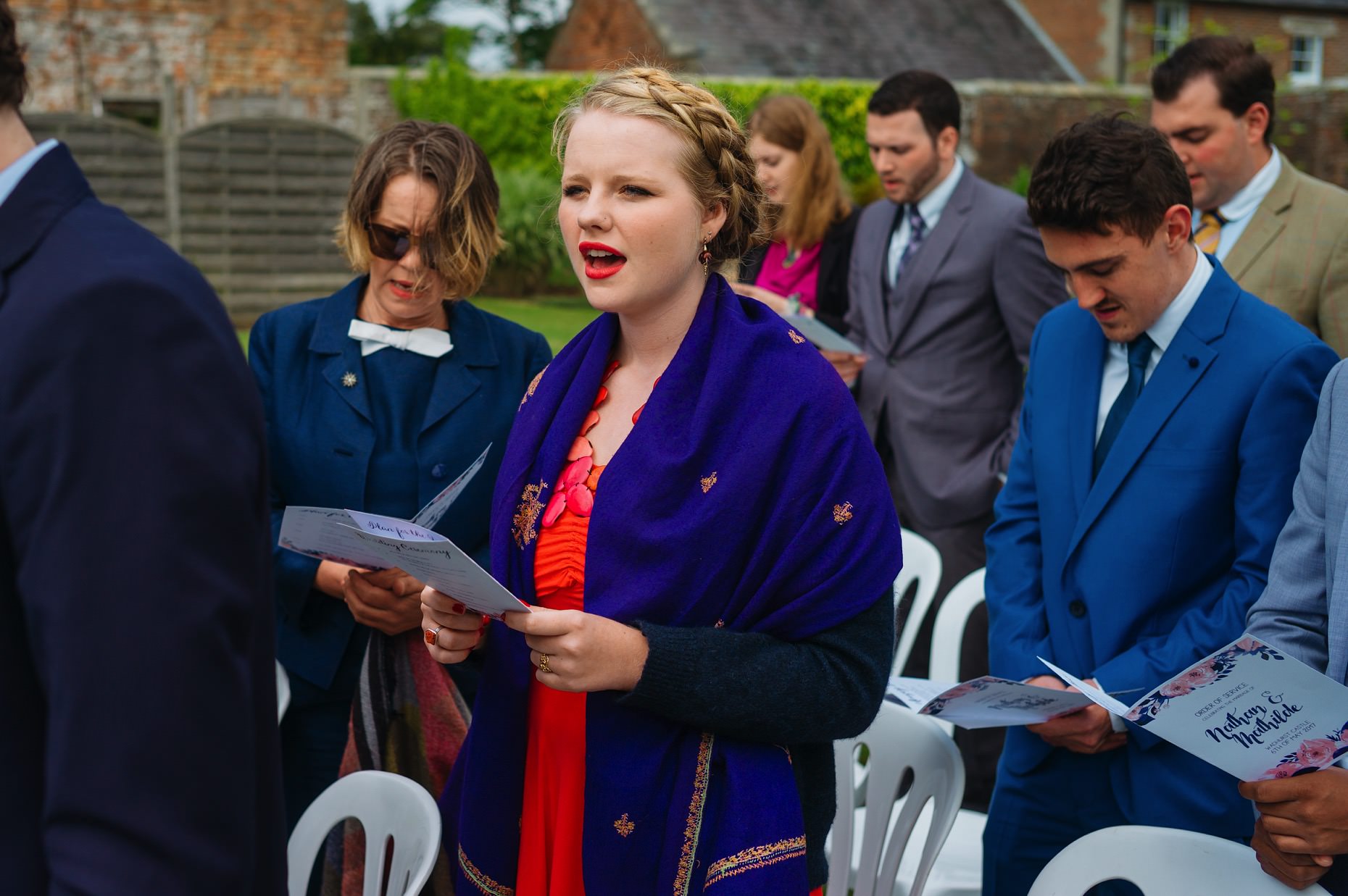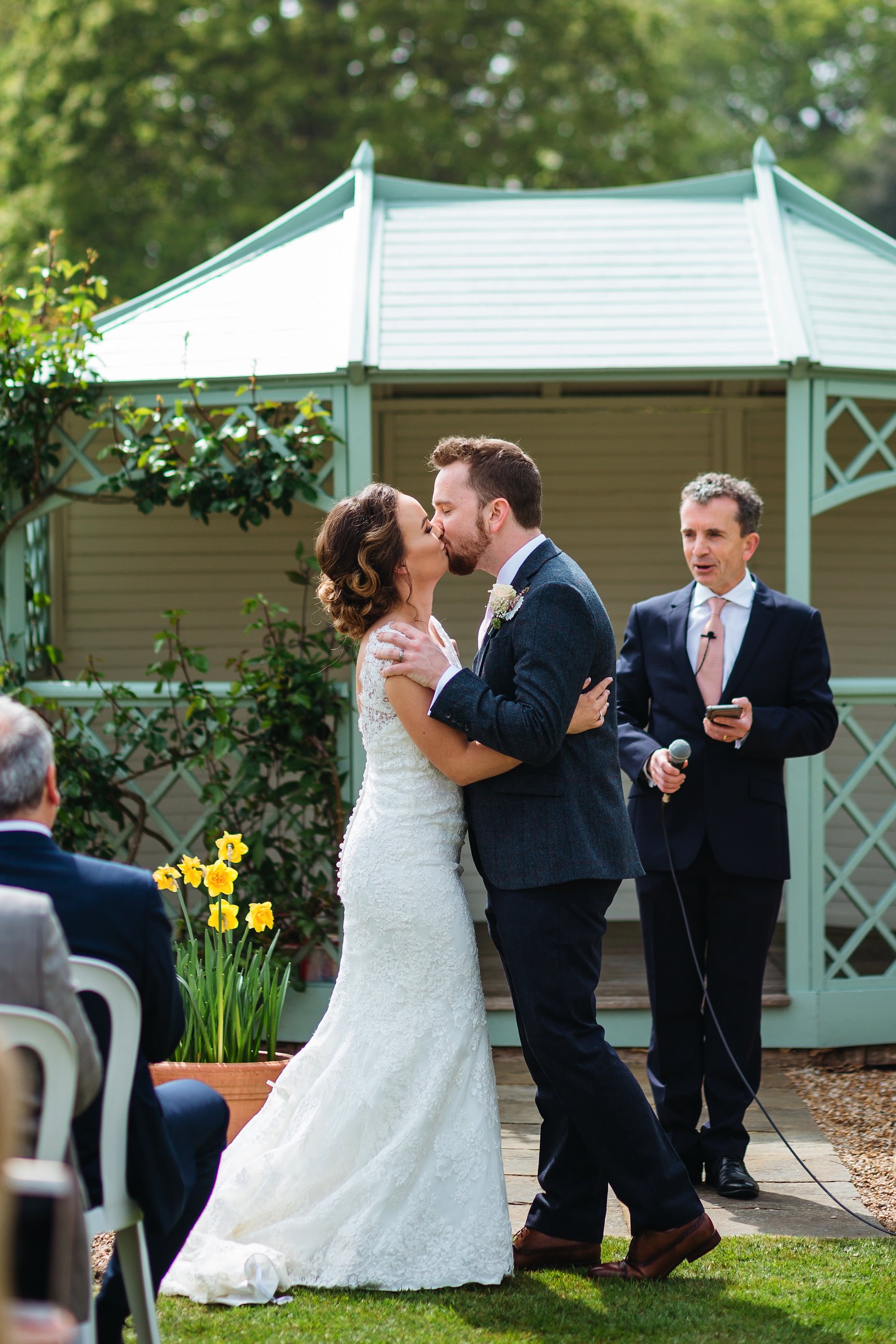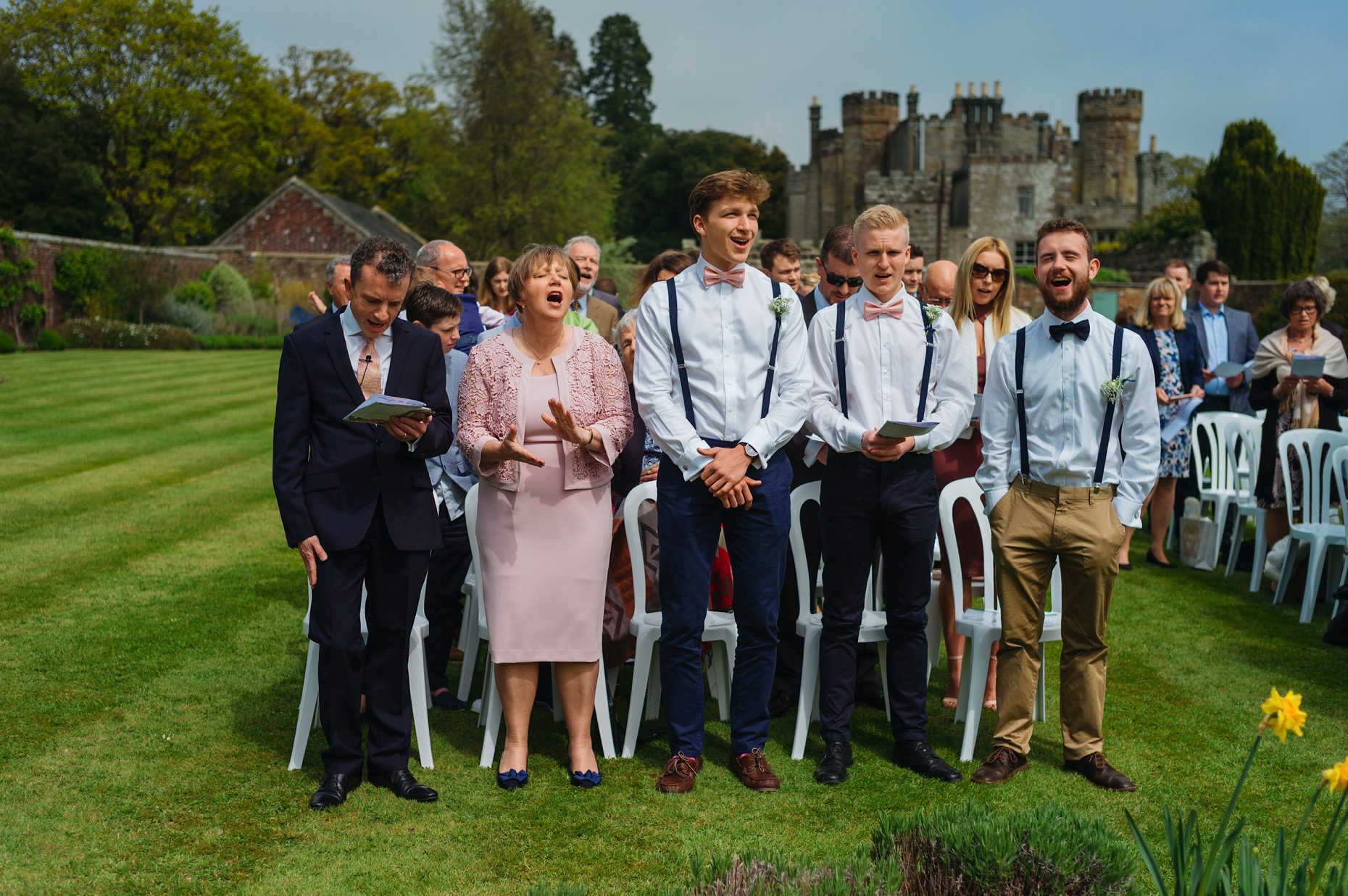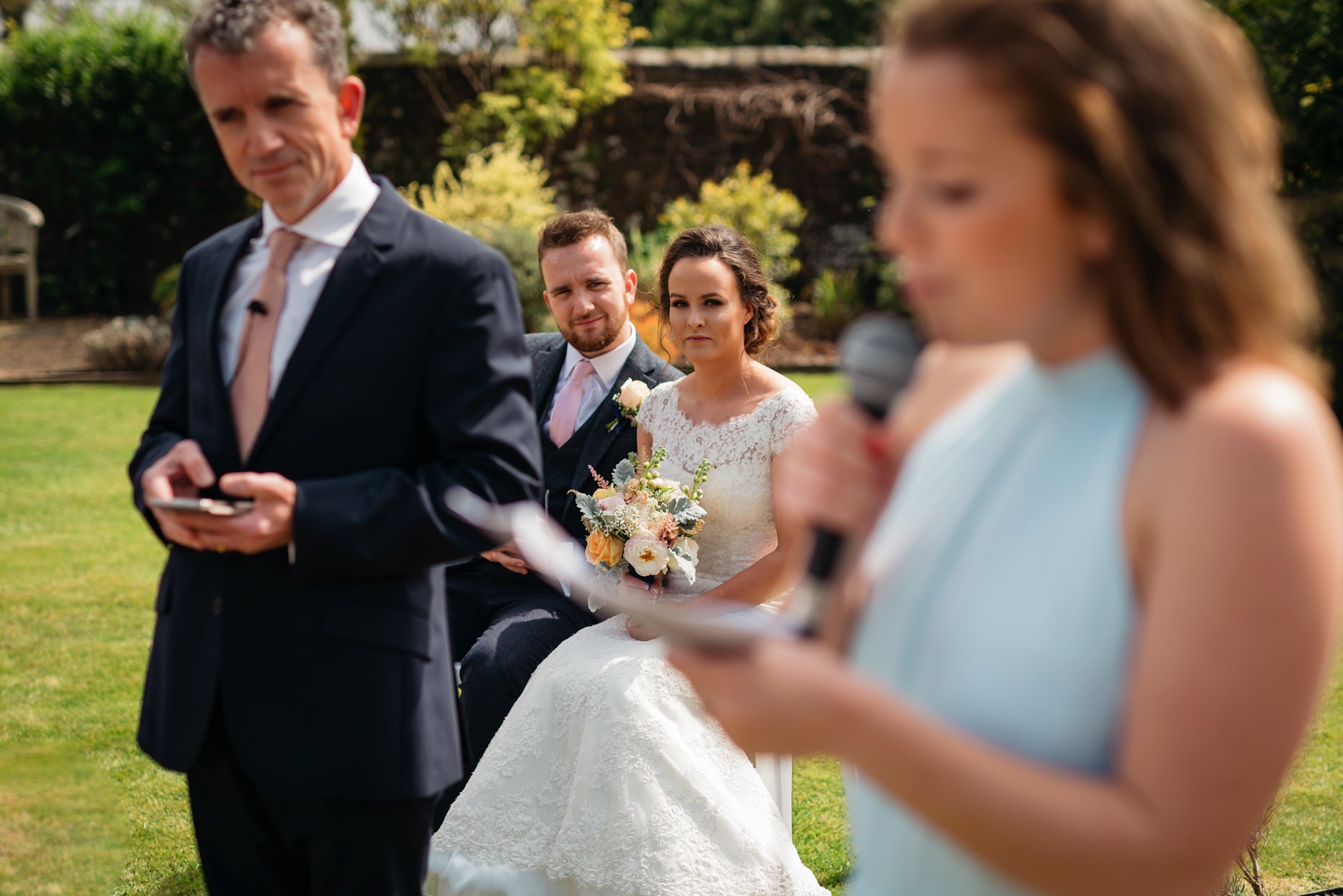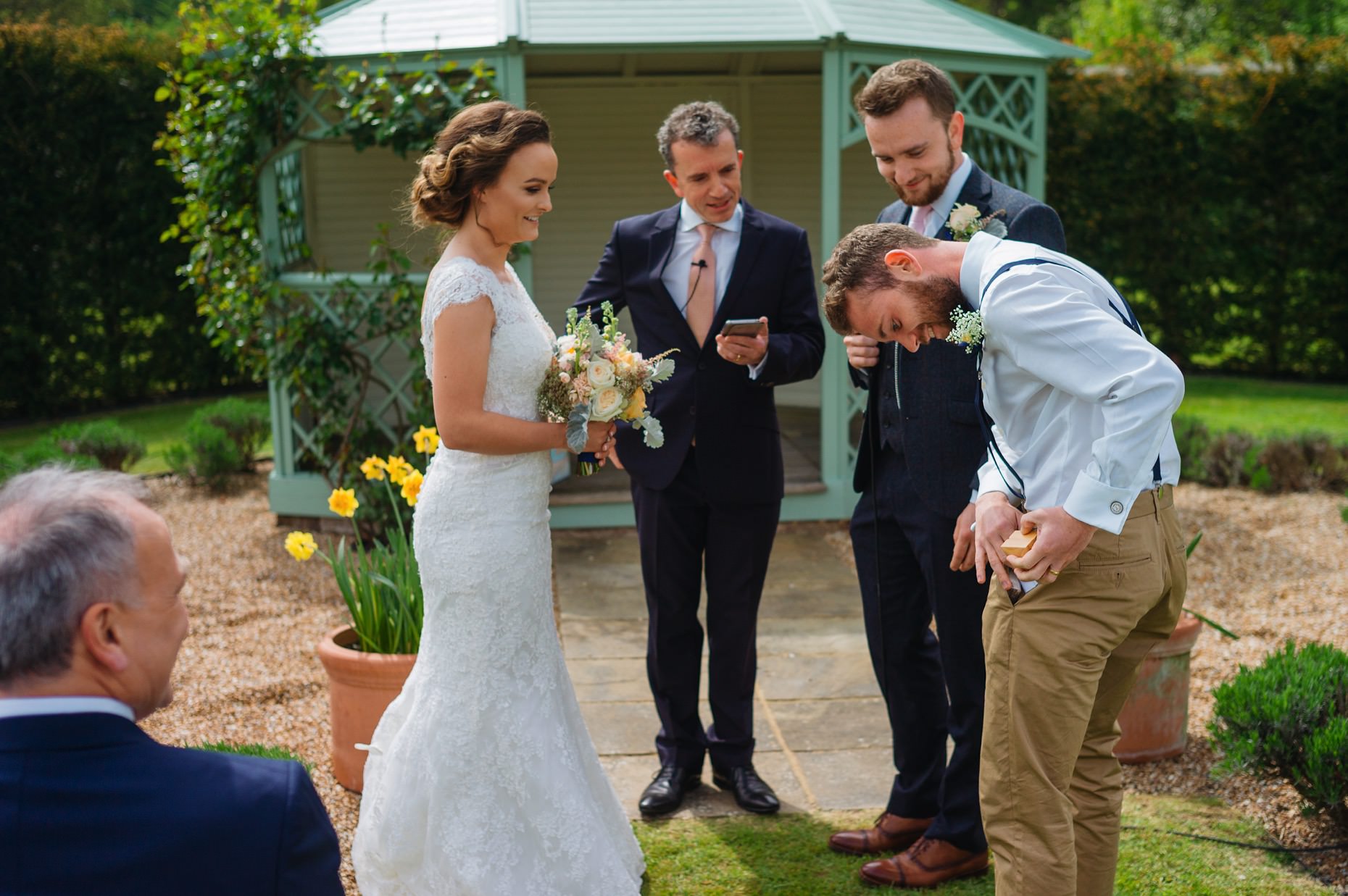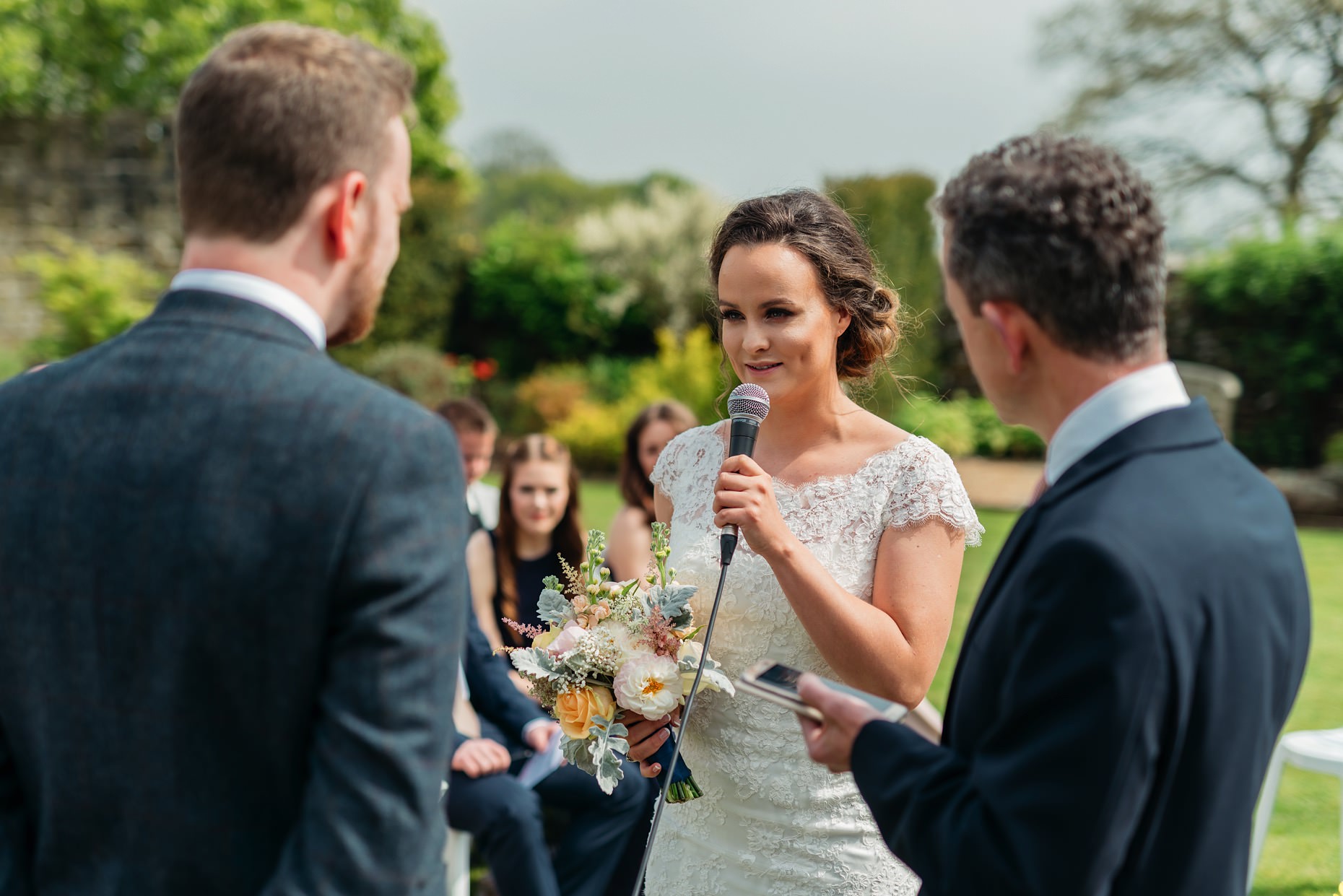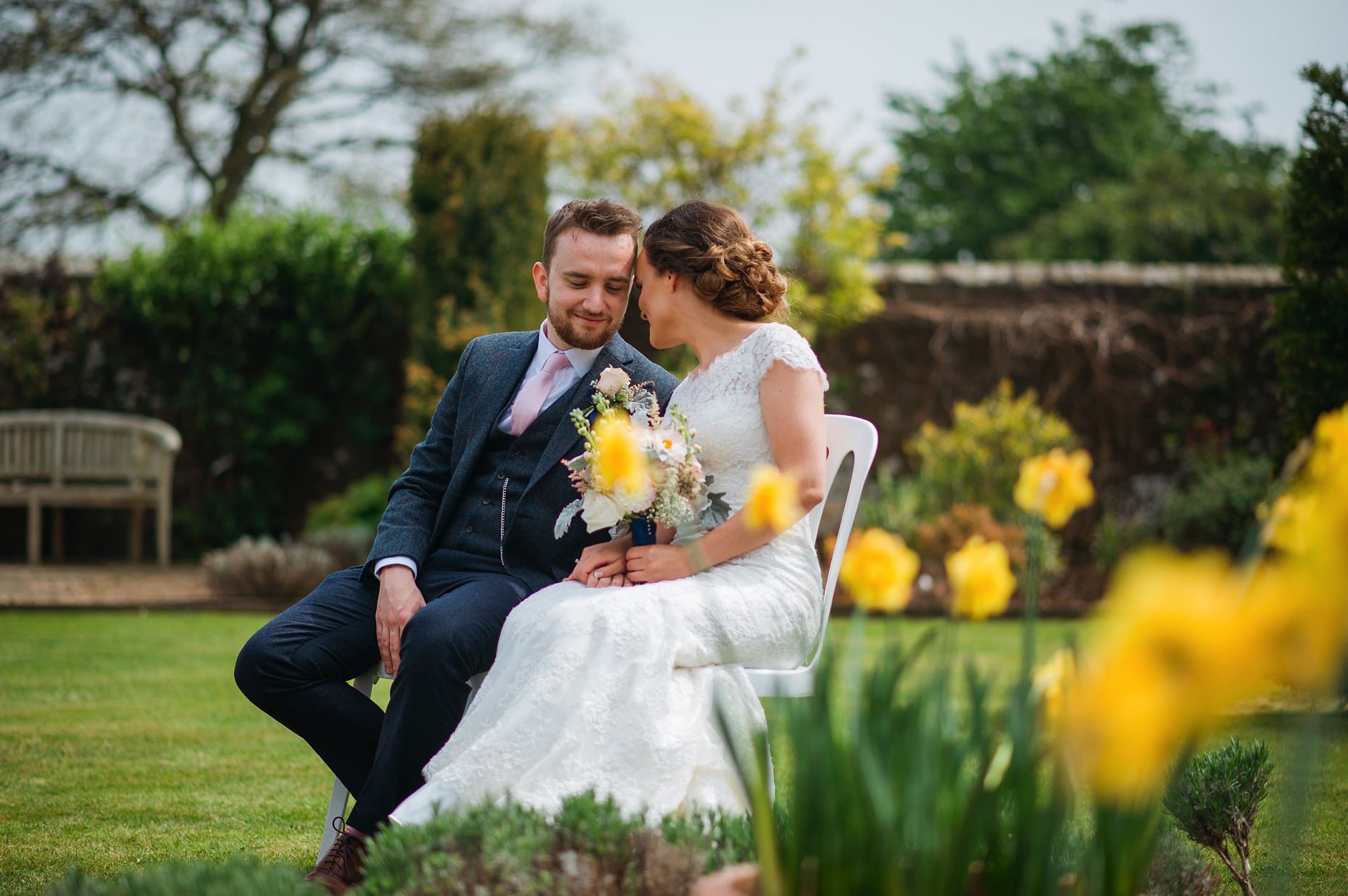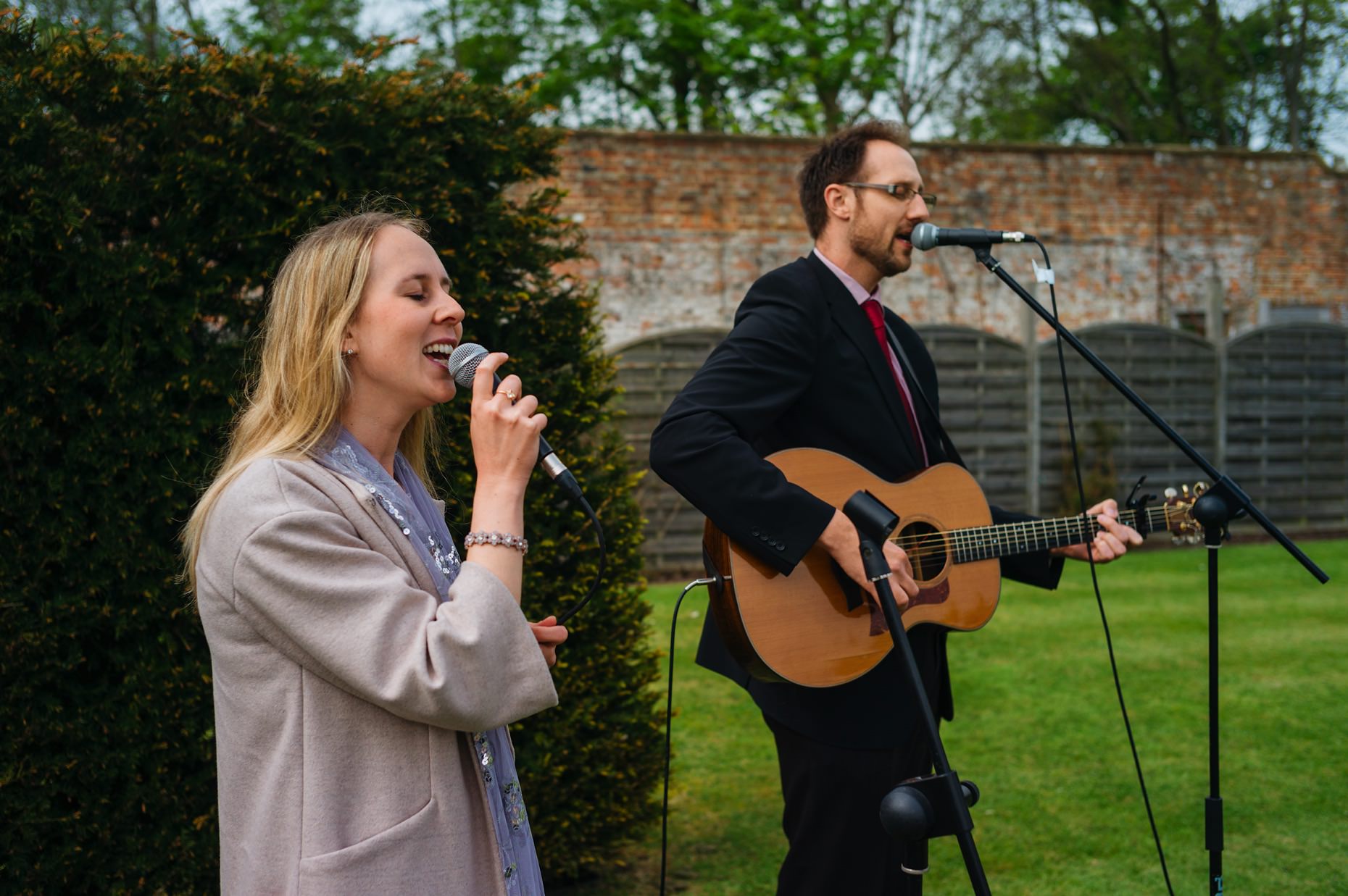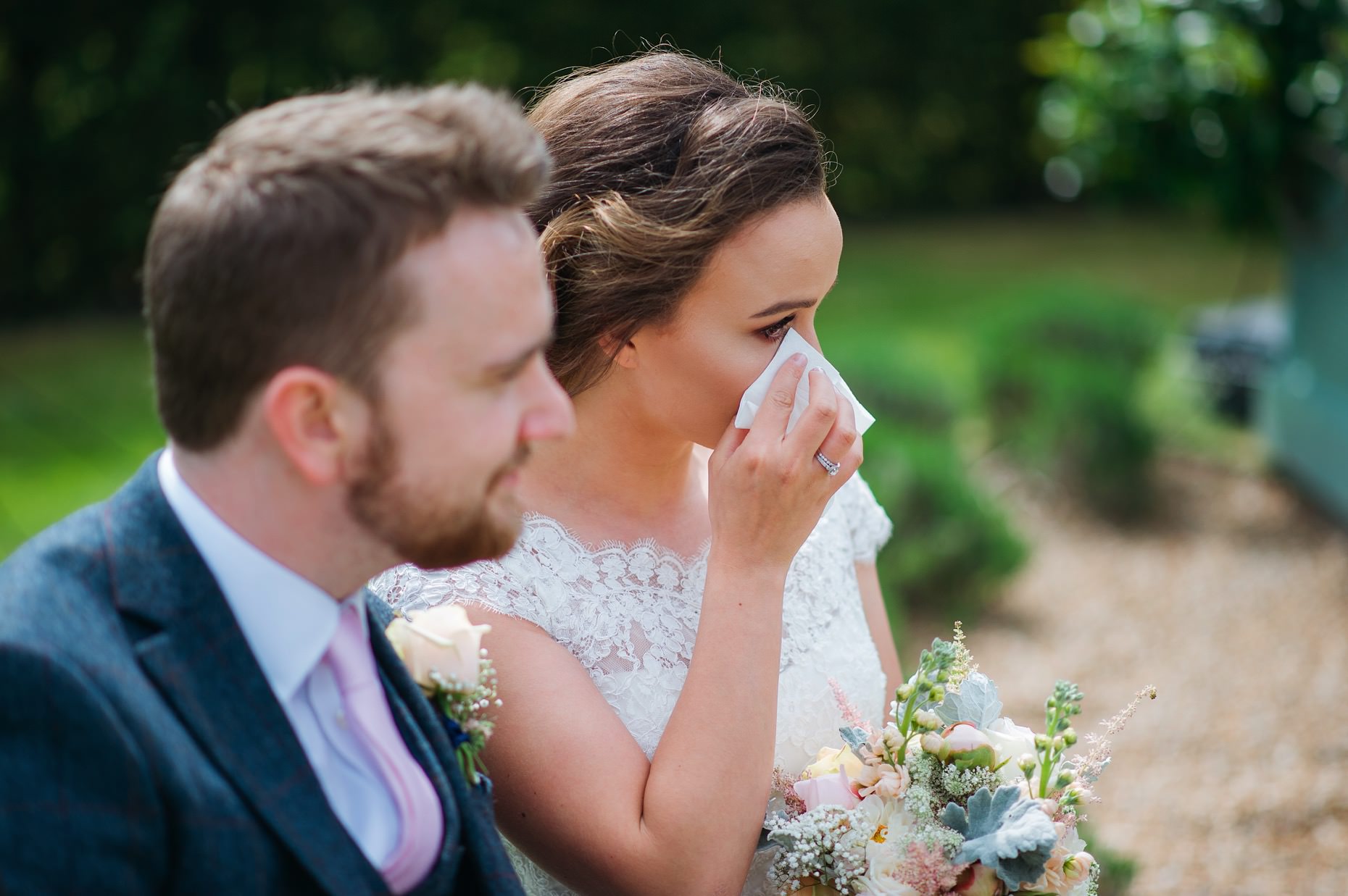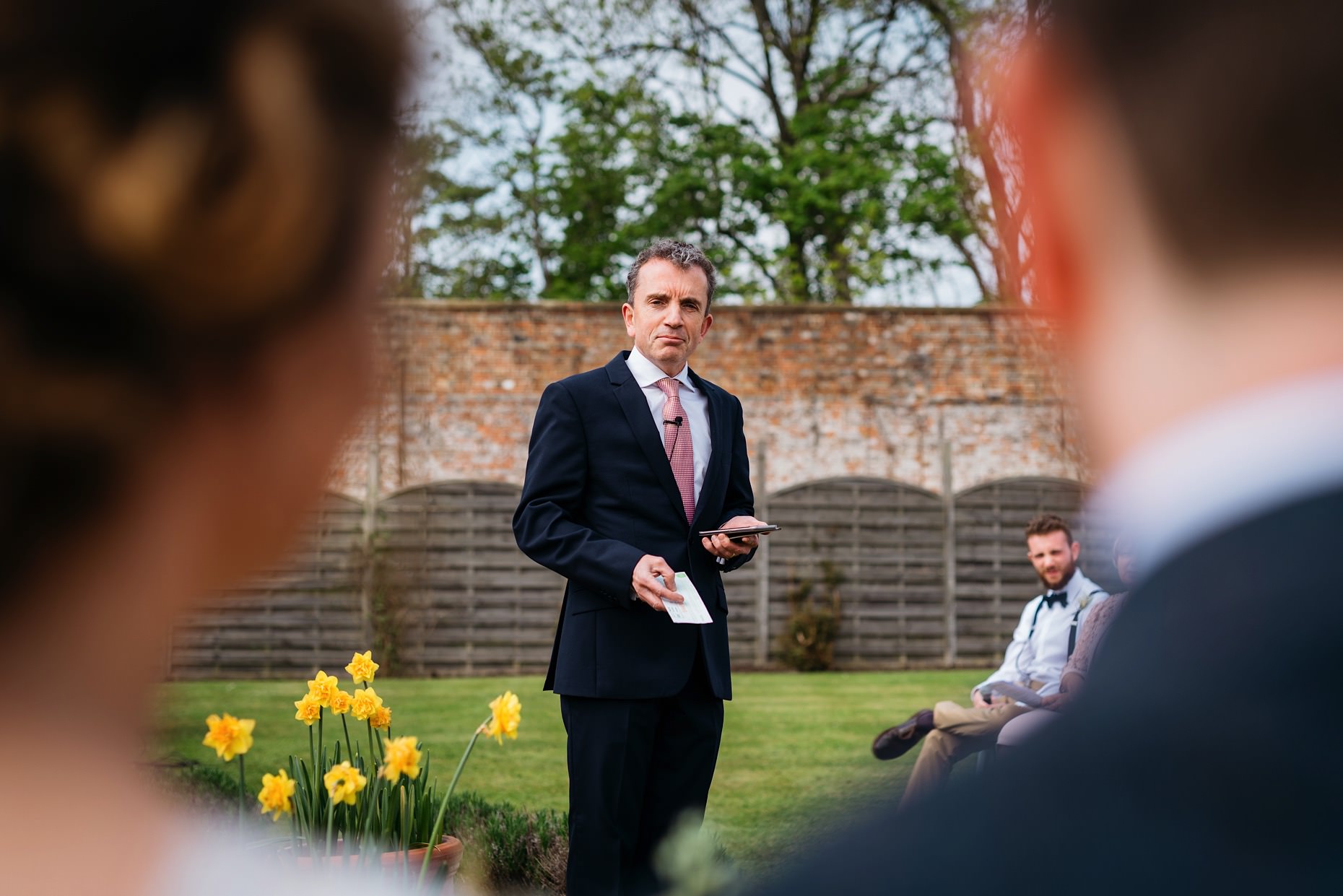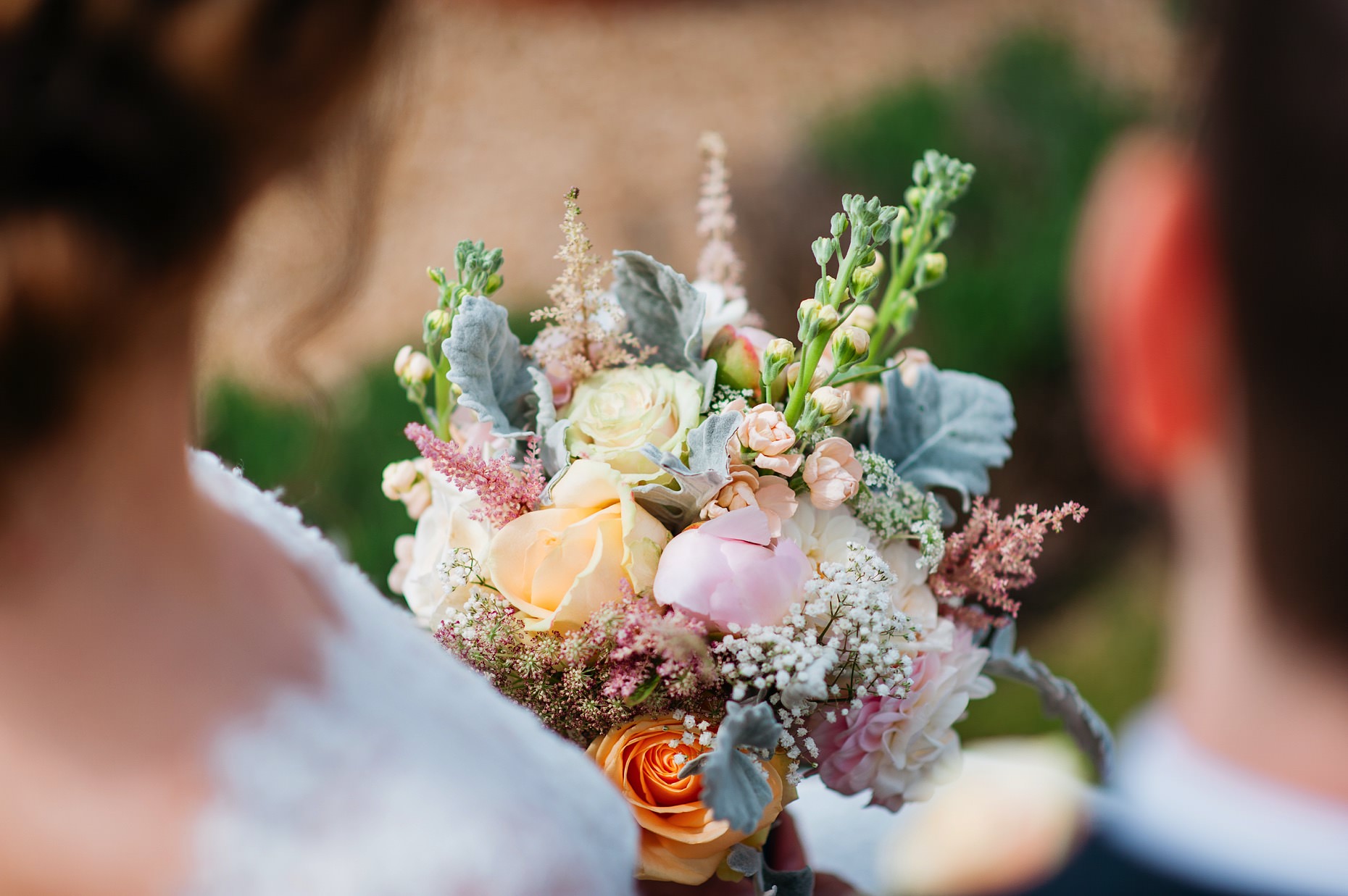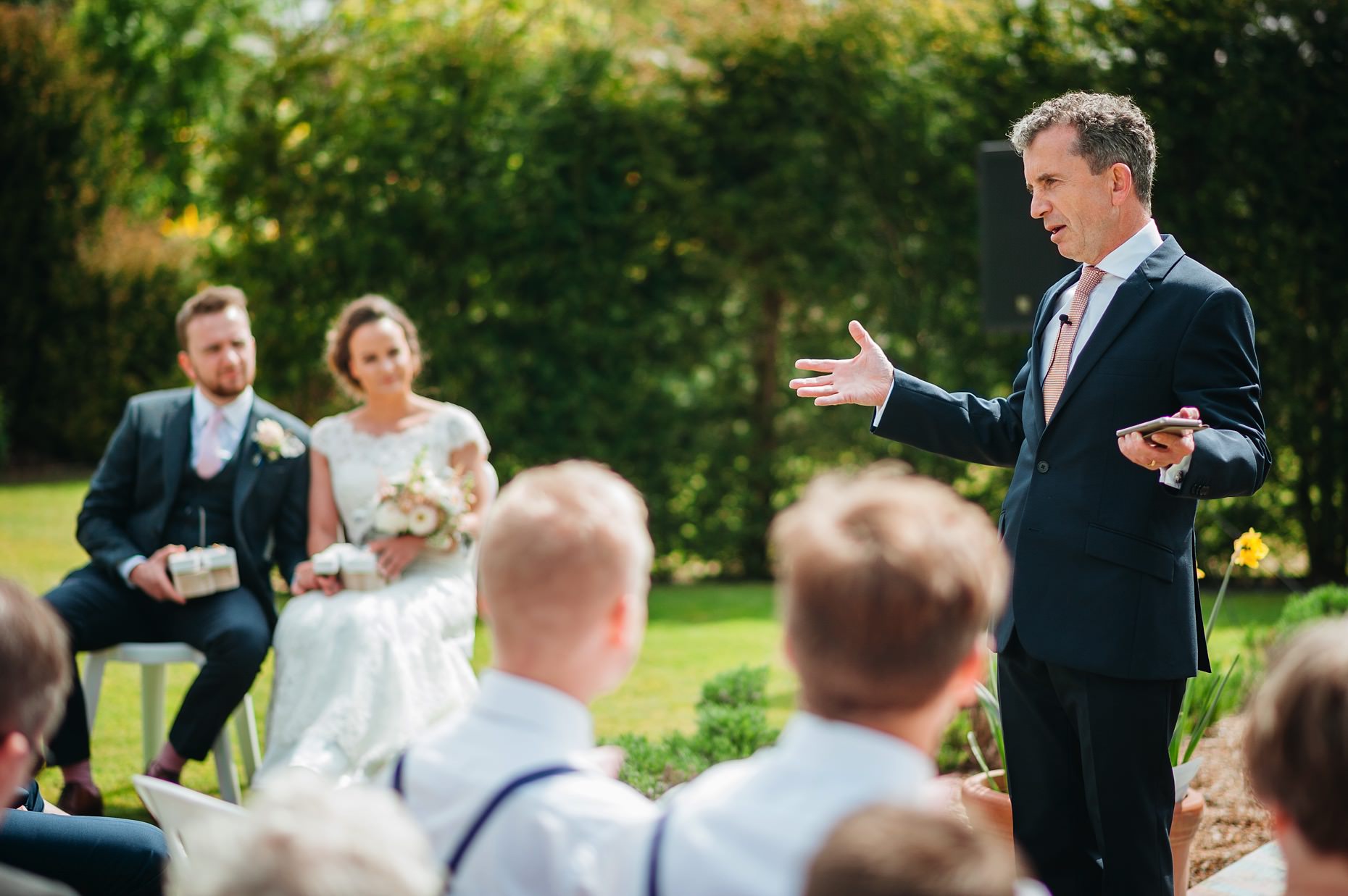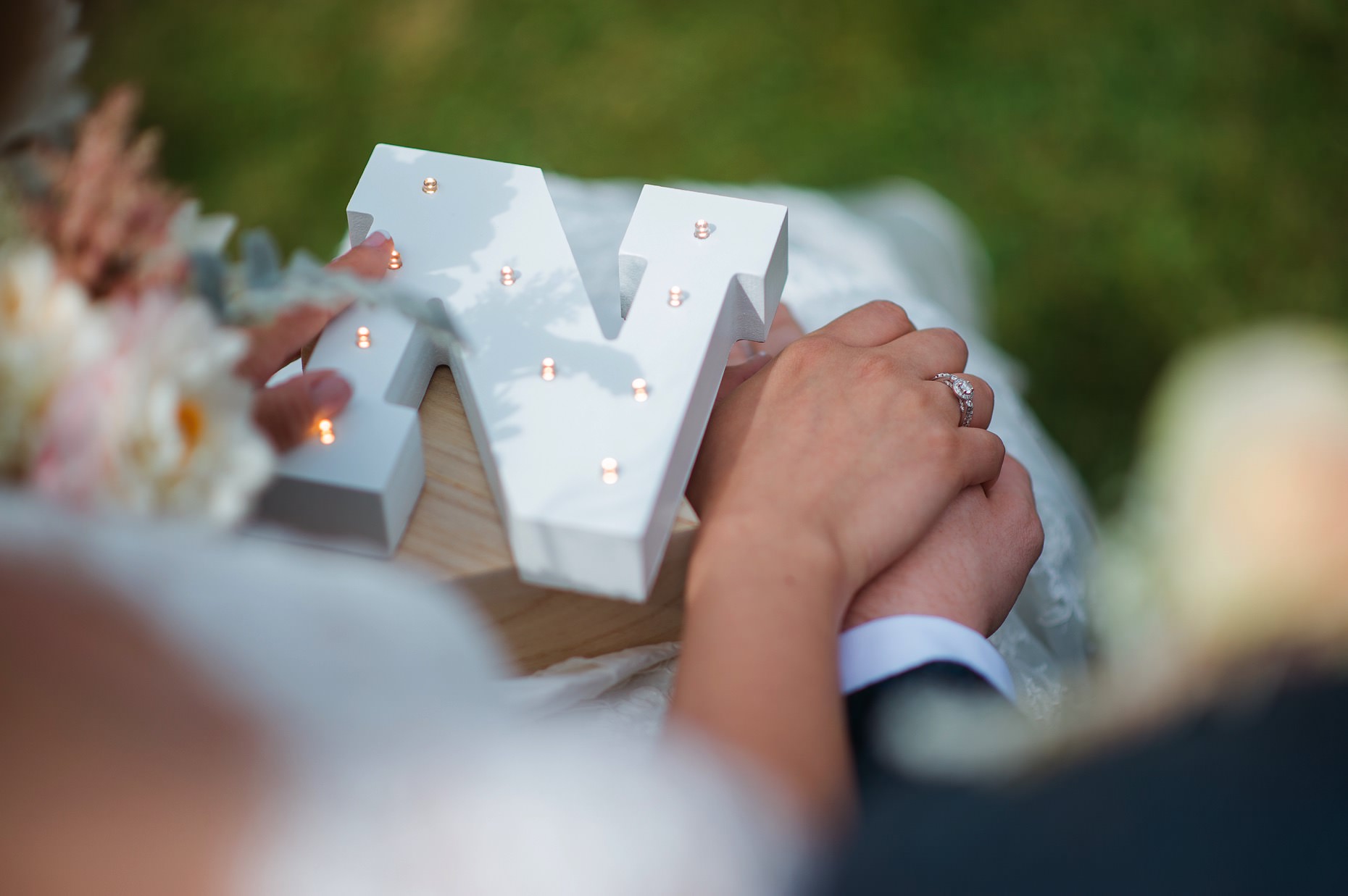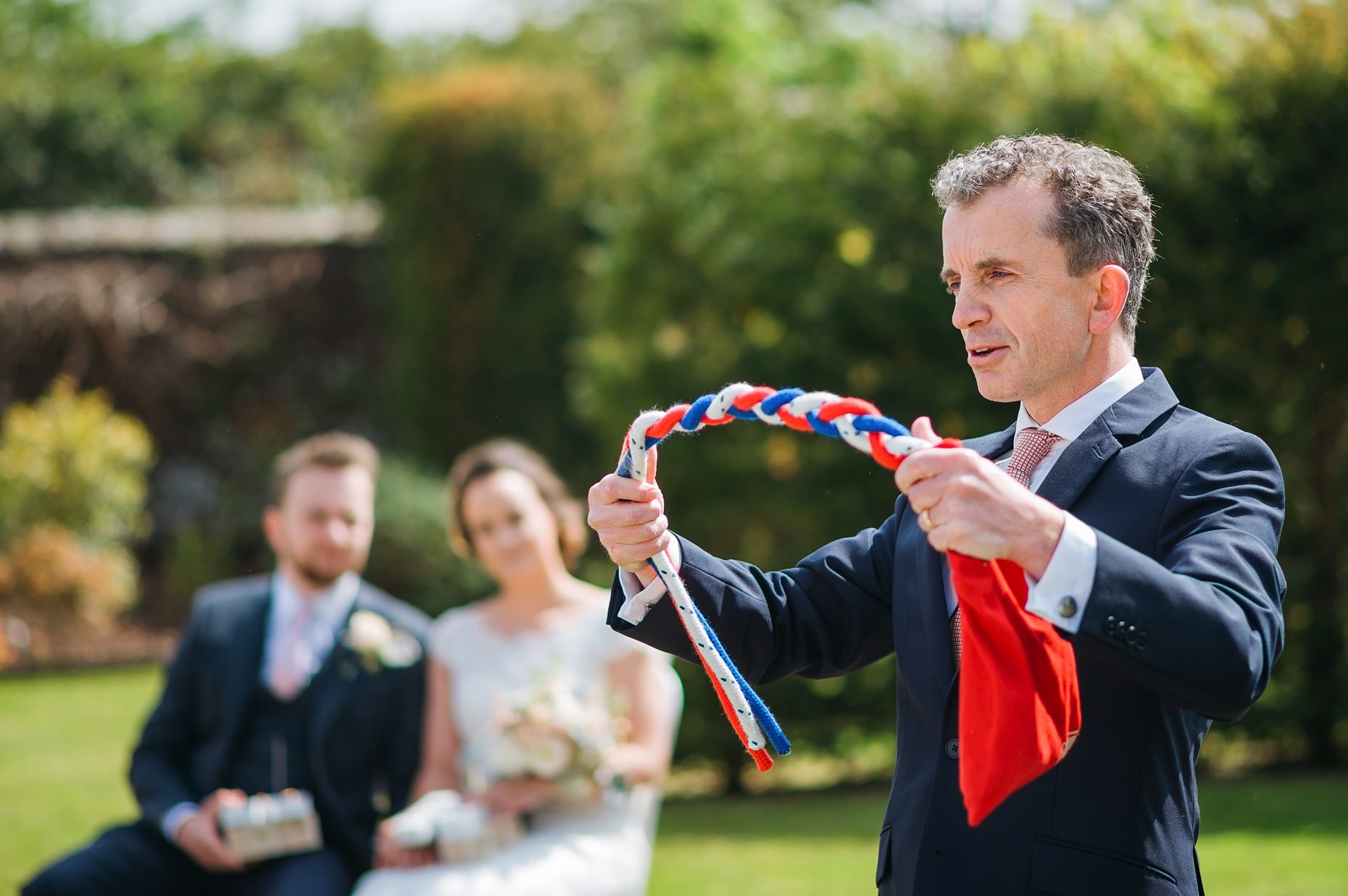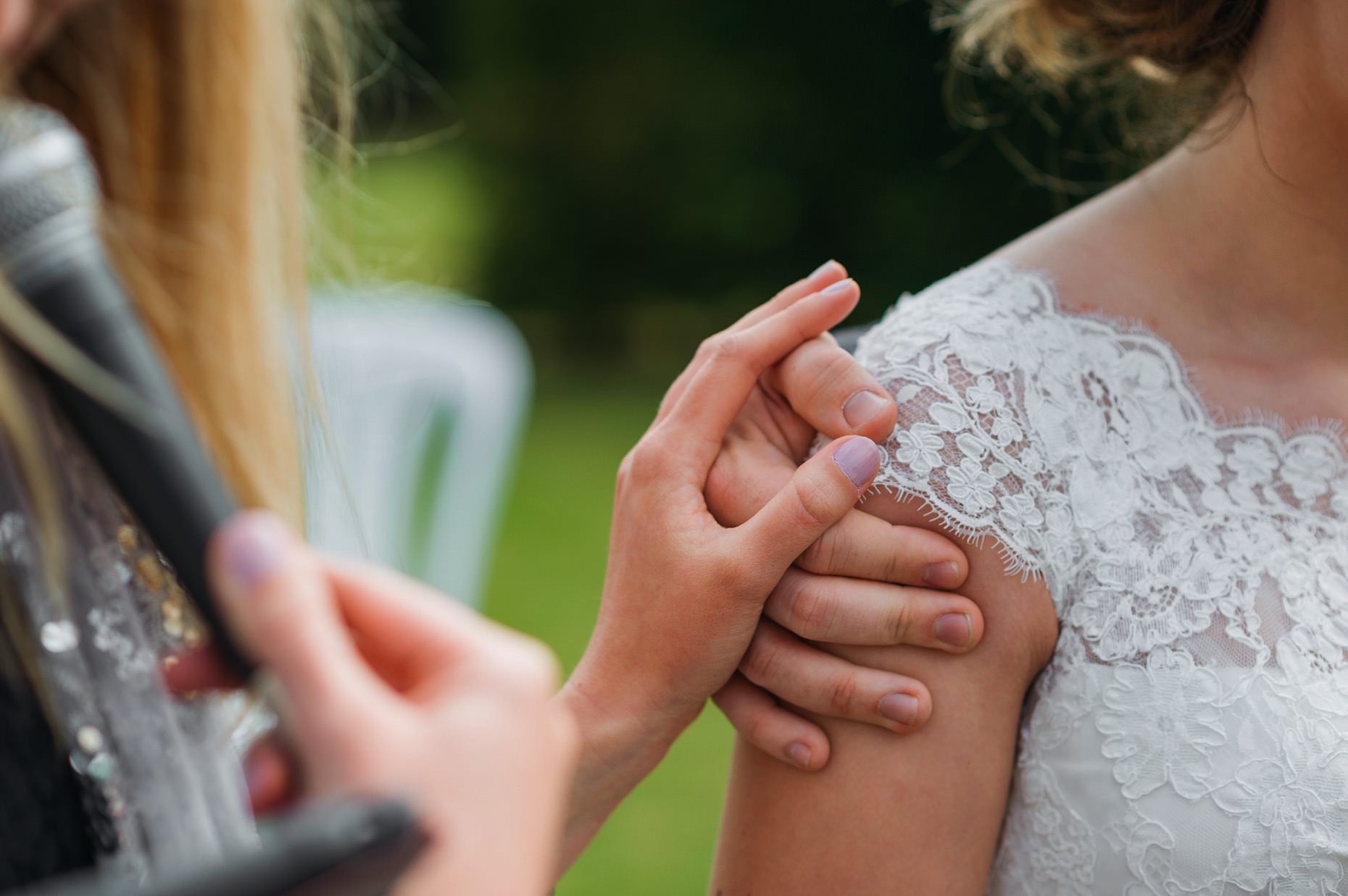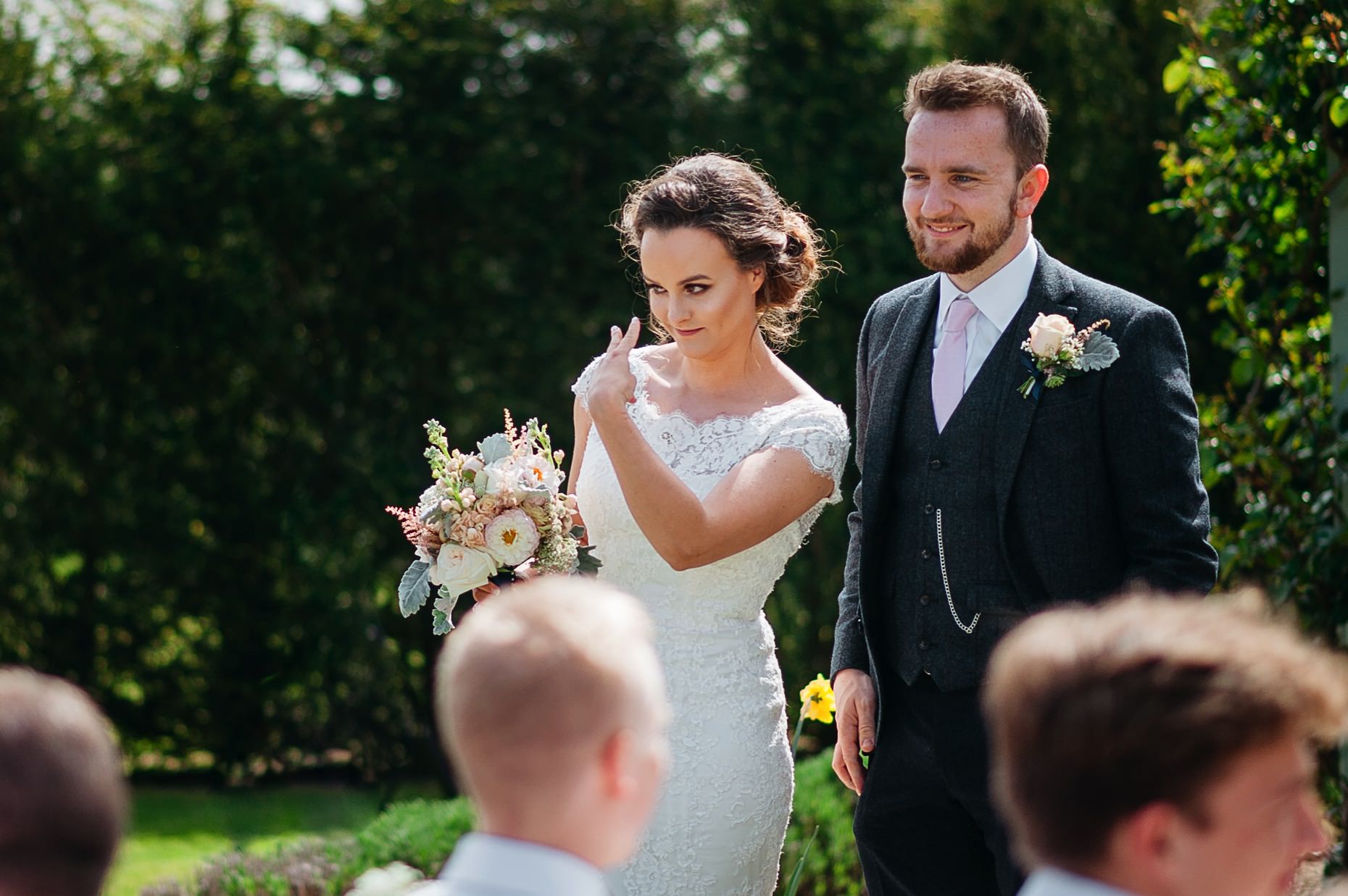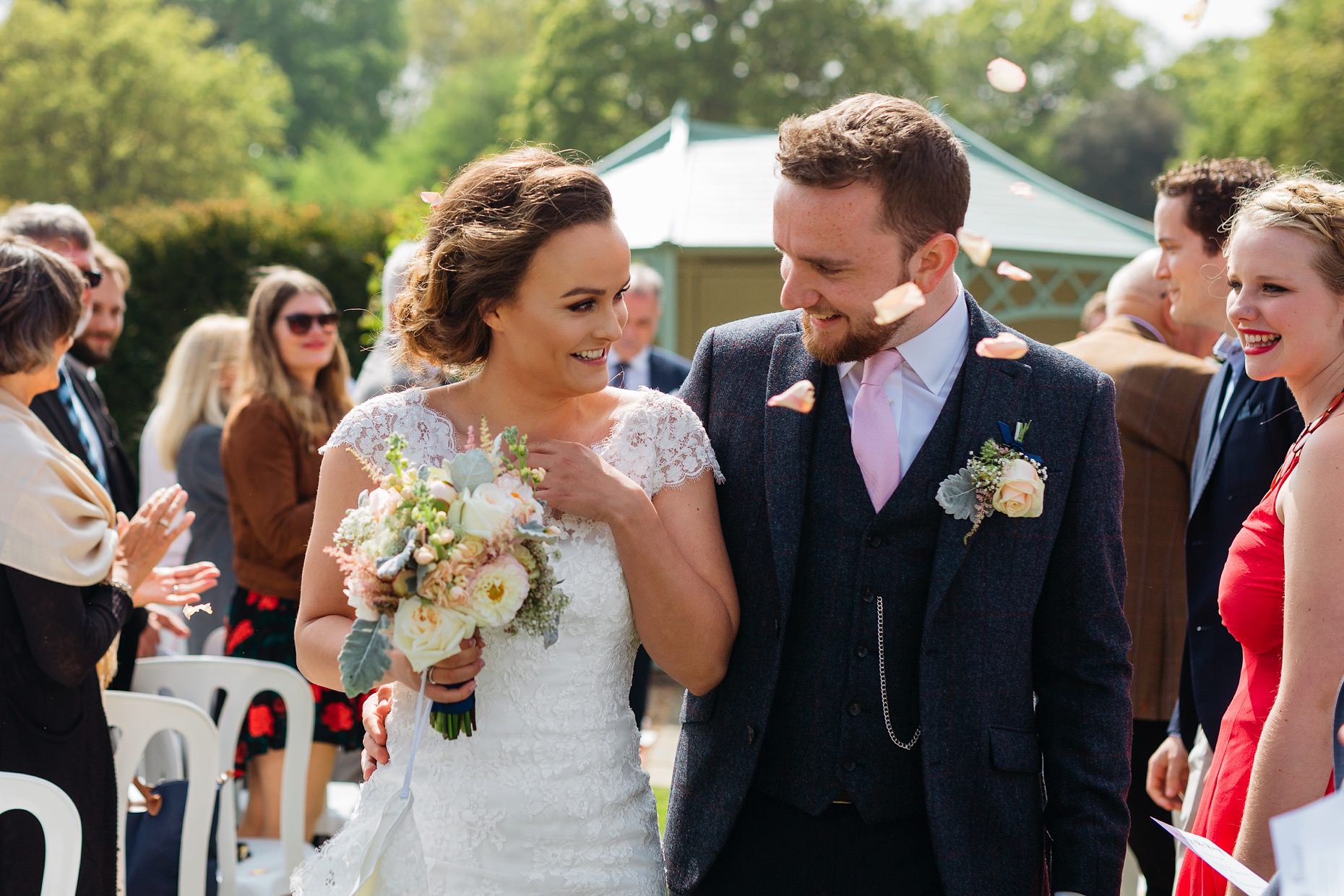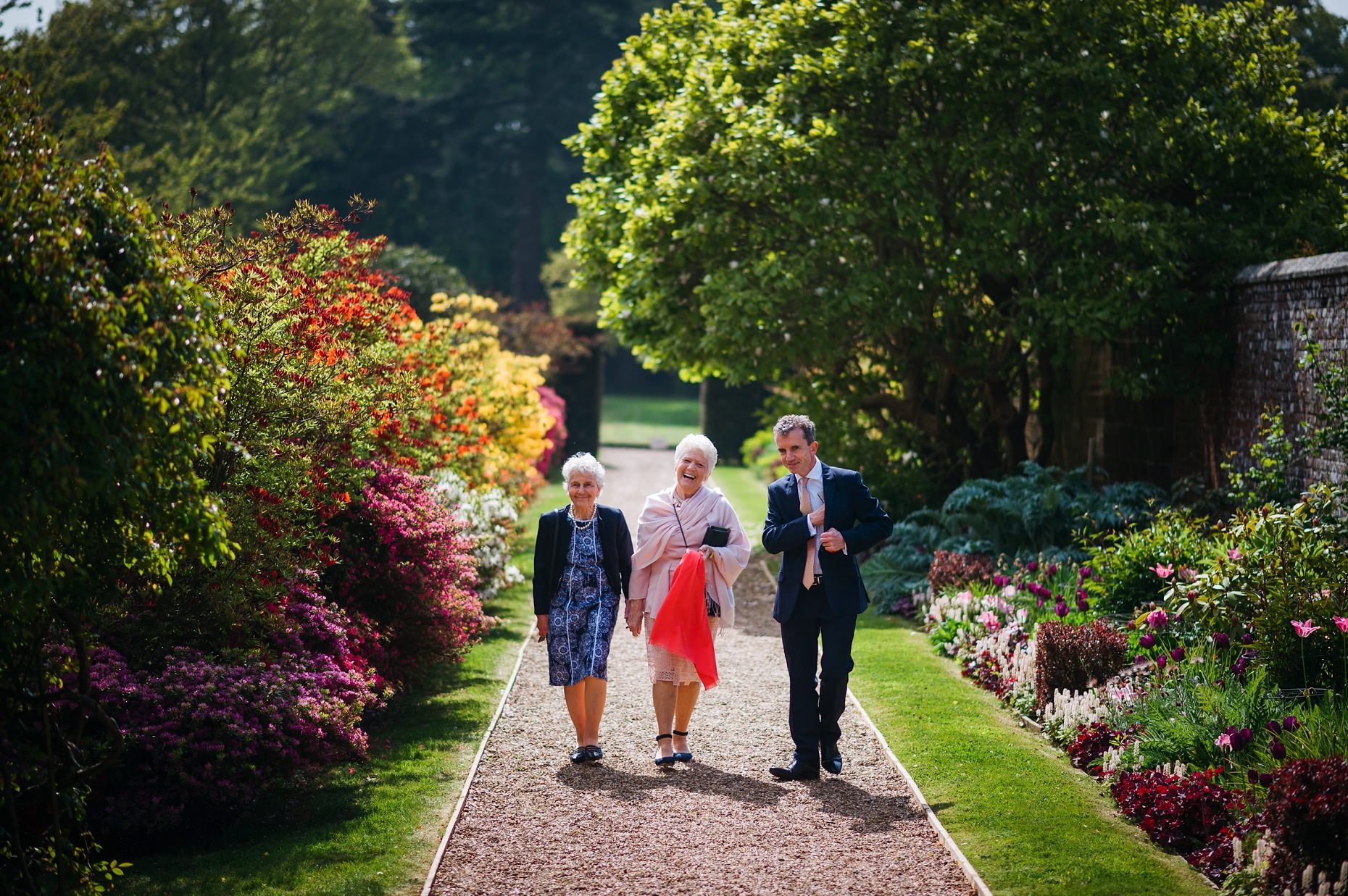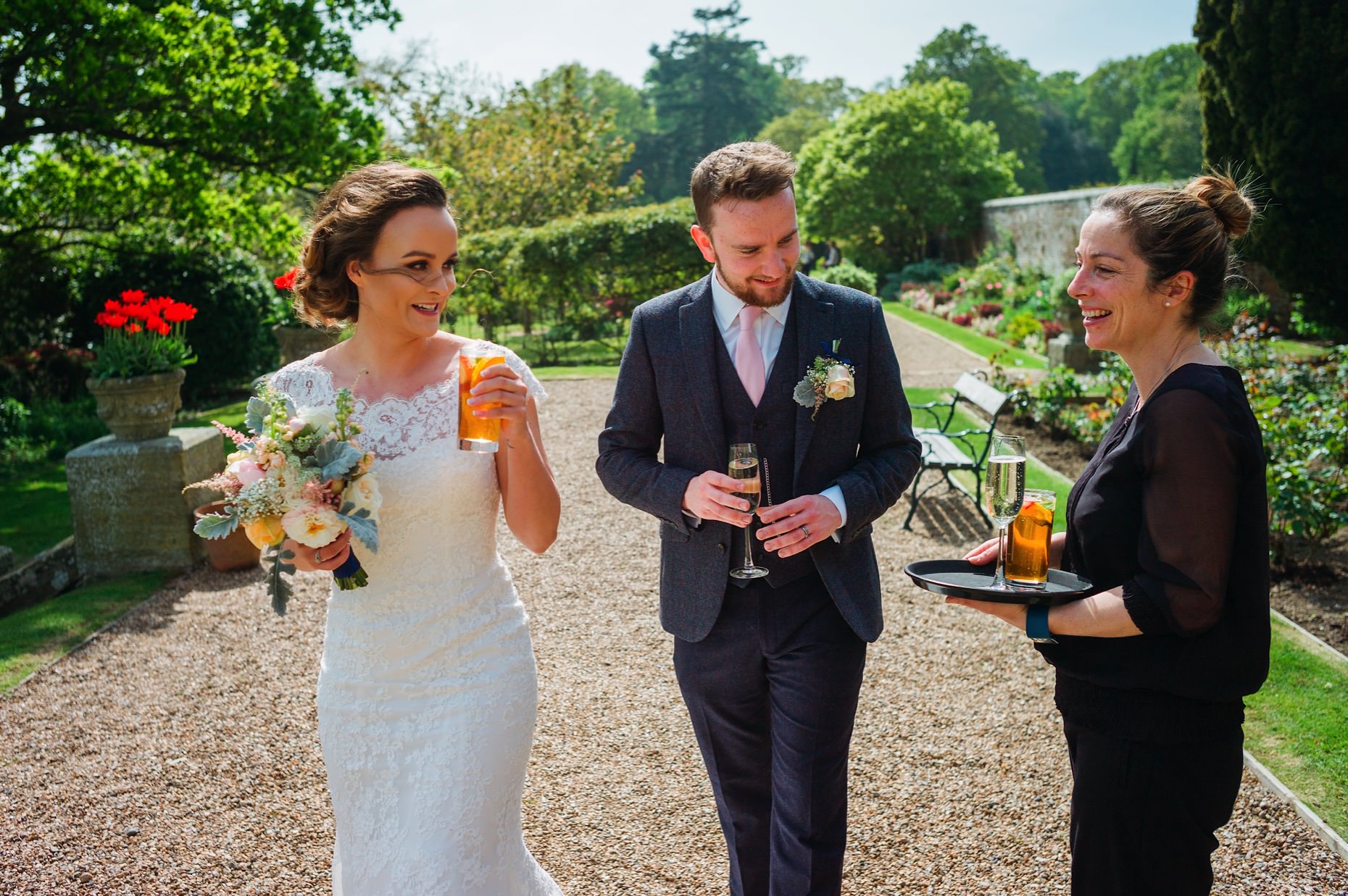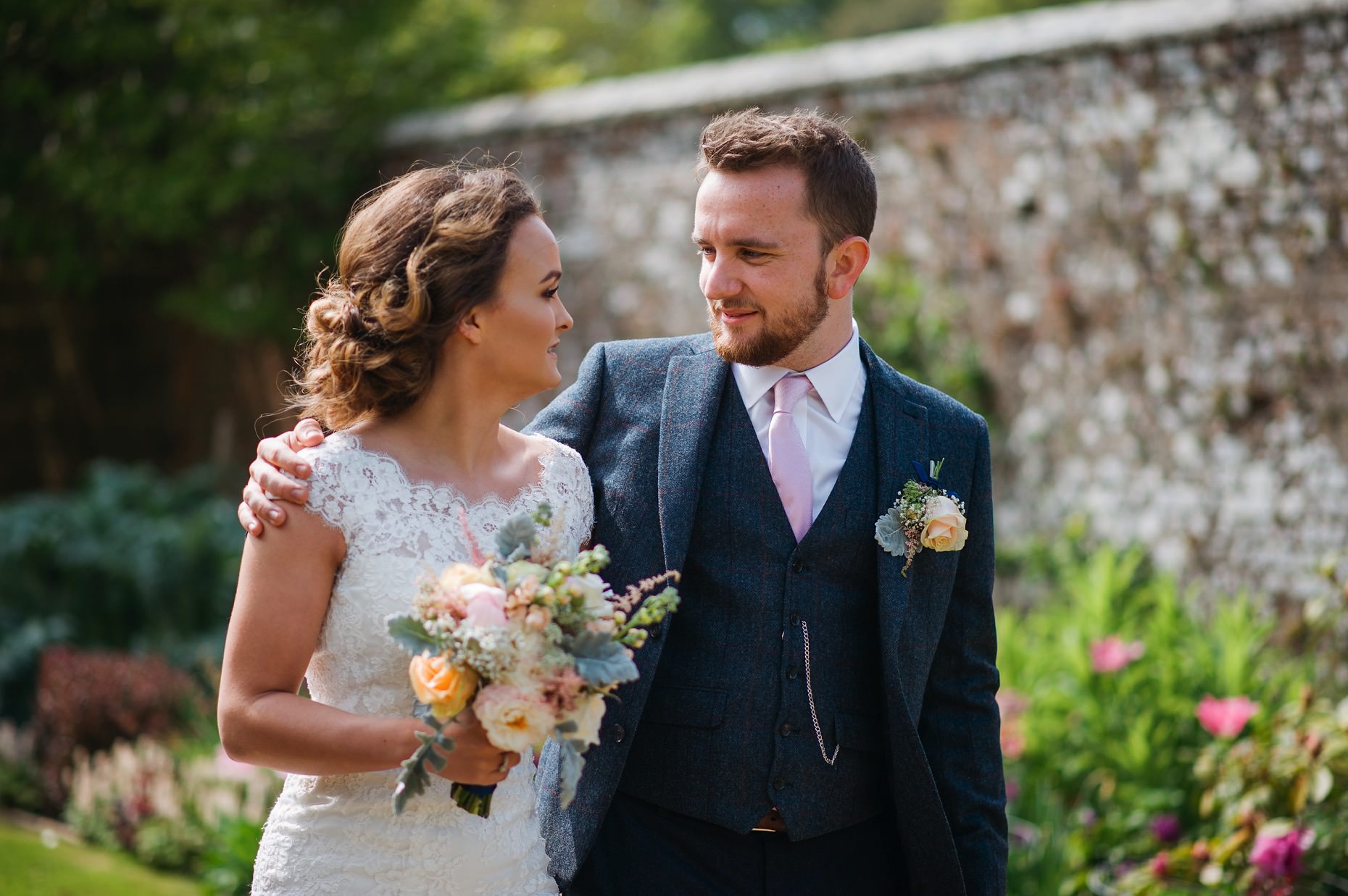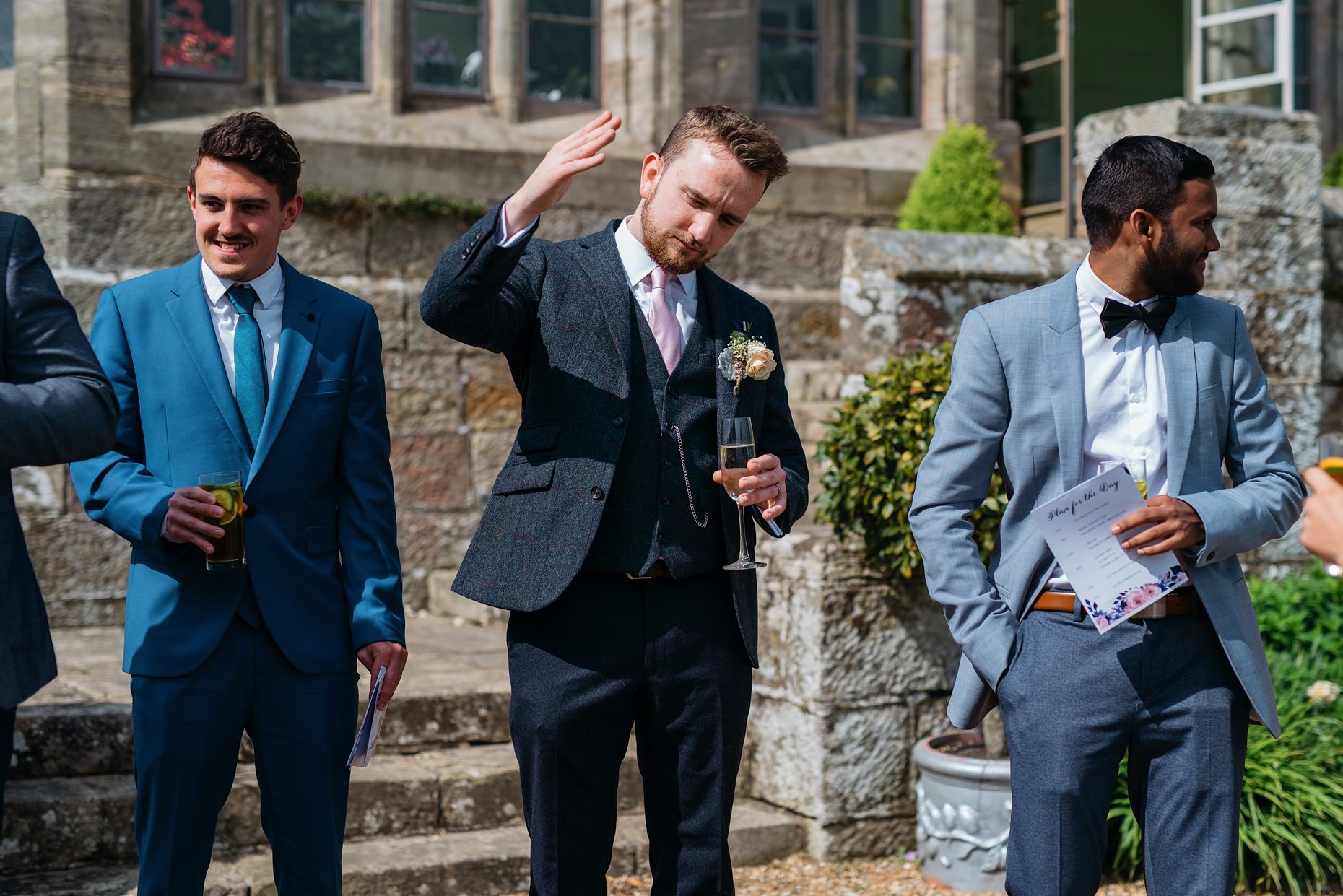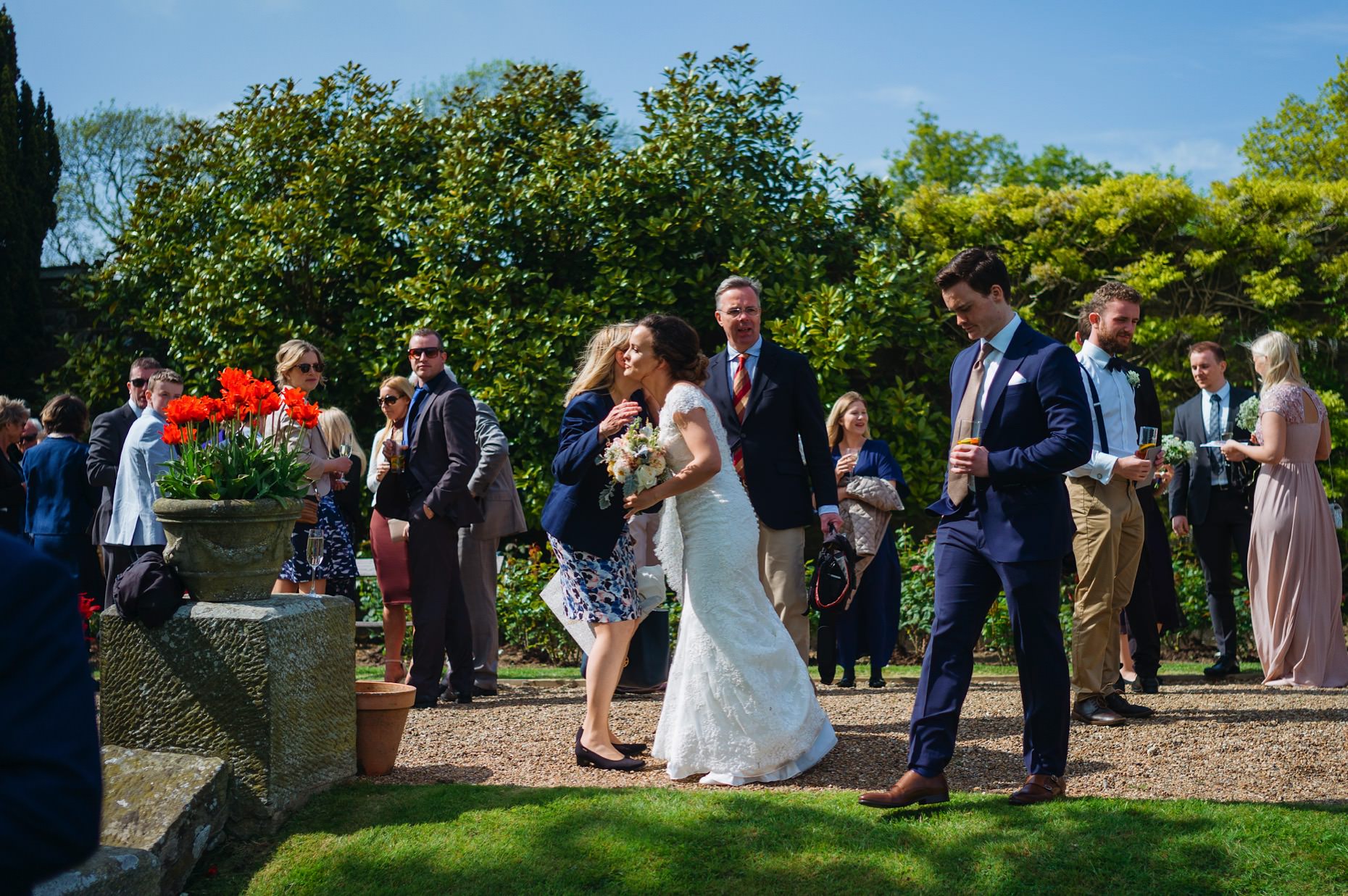 After the ceremony, everybody enjoyed reception drinks on the castle's impressive terrace. Meanwhile, I whisked Mathilde and Nathan away to take some portrait shots of the around the grounds. (Which is another reason why I love shooting weddings at Wadhurst Castle – the grounds provide the perfect backdrop for portrait shots.)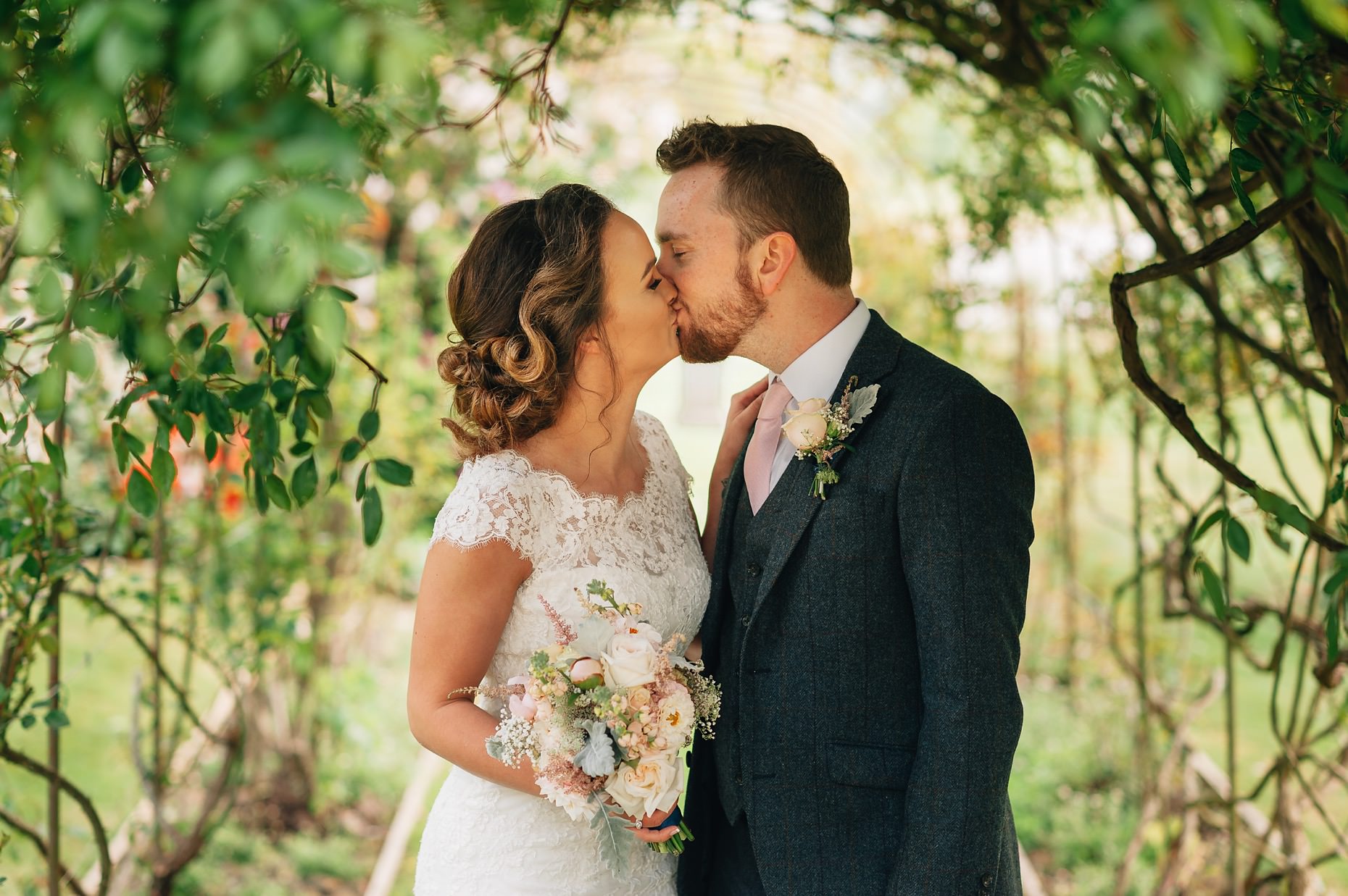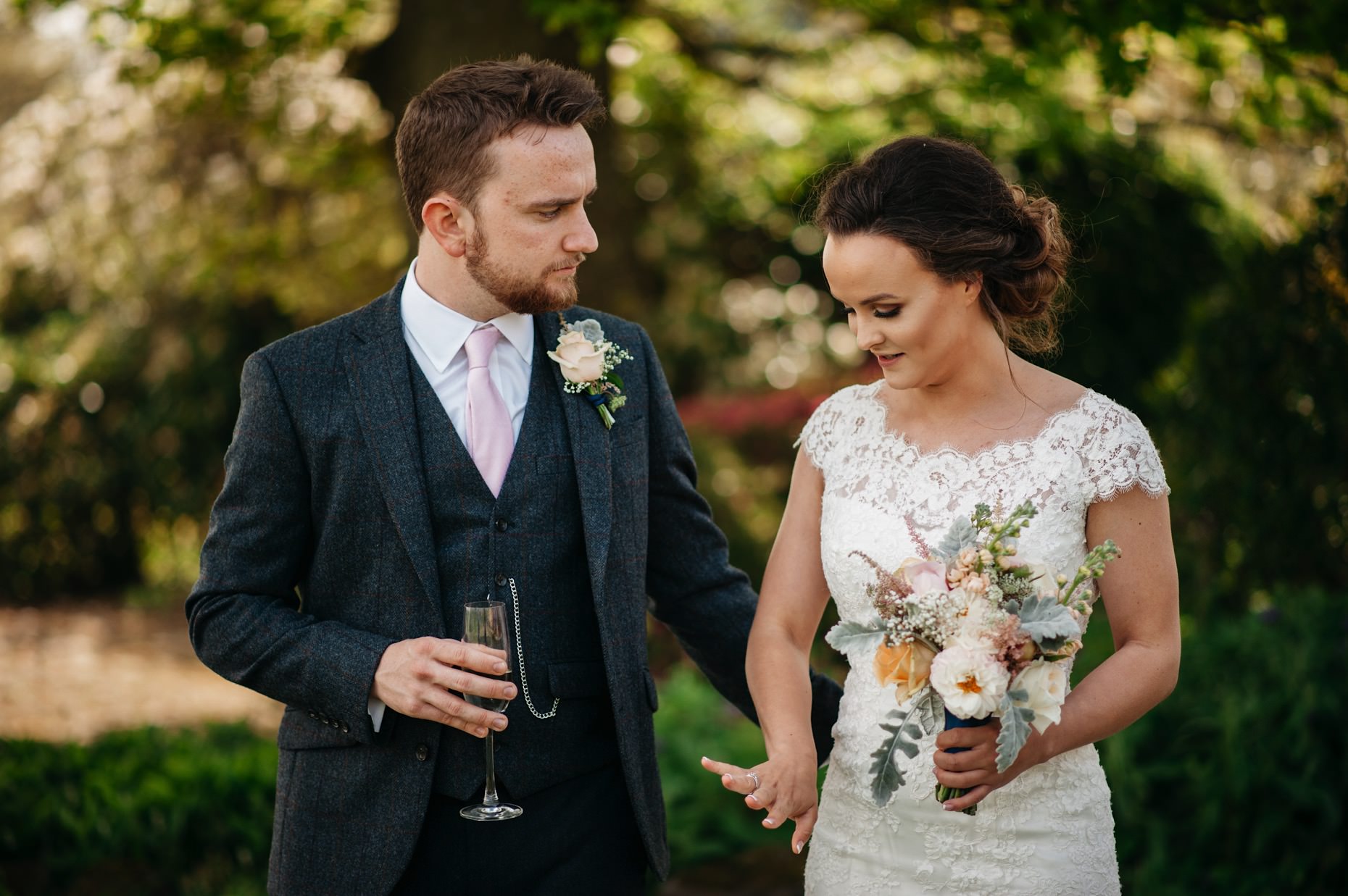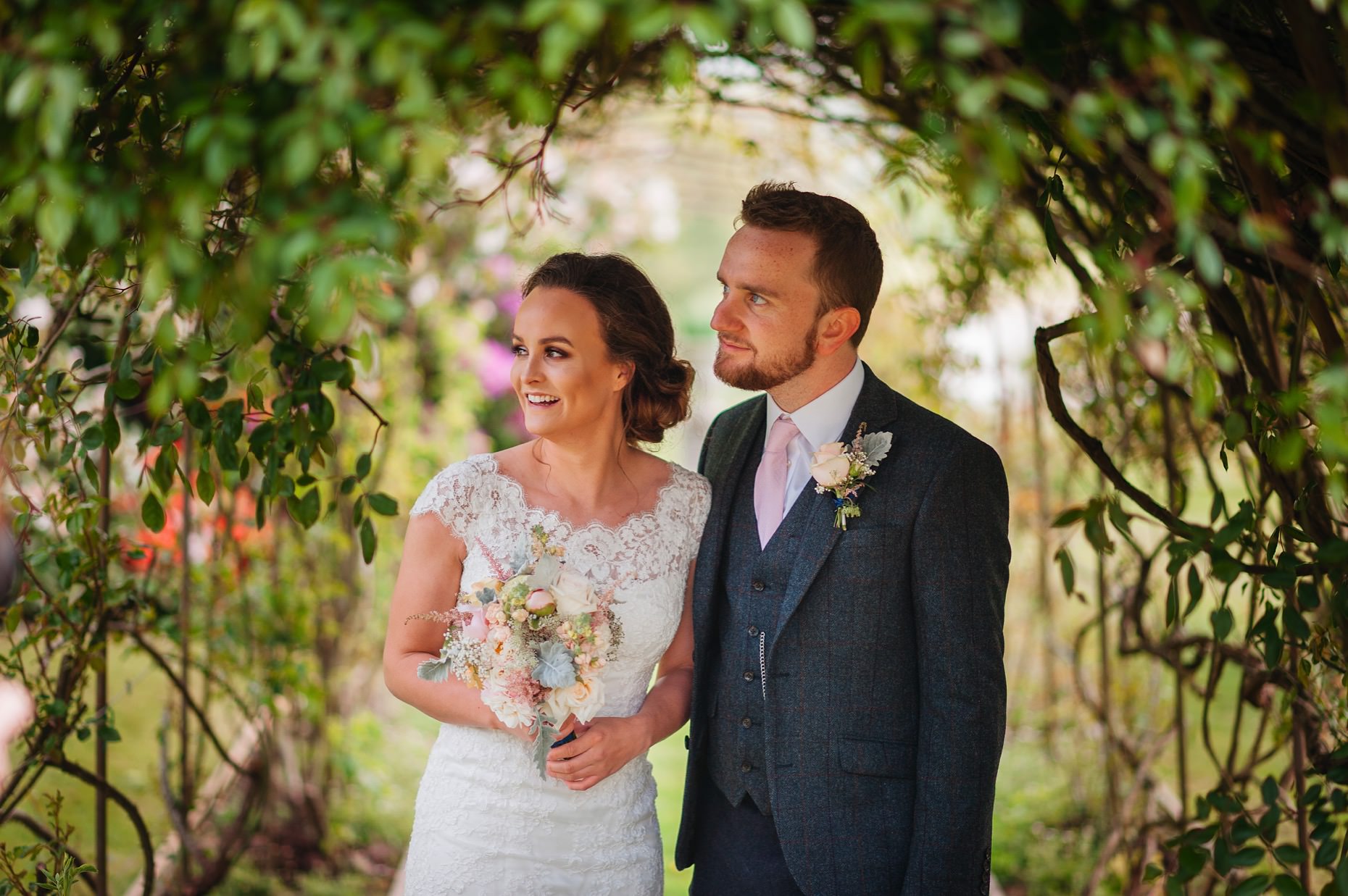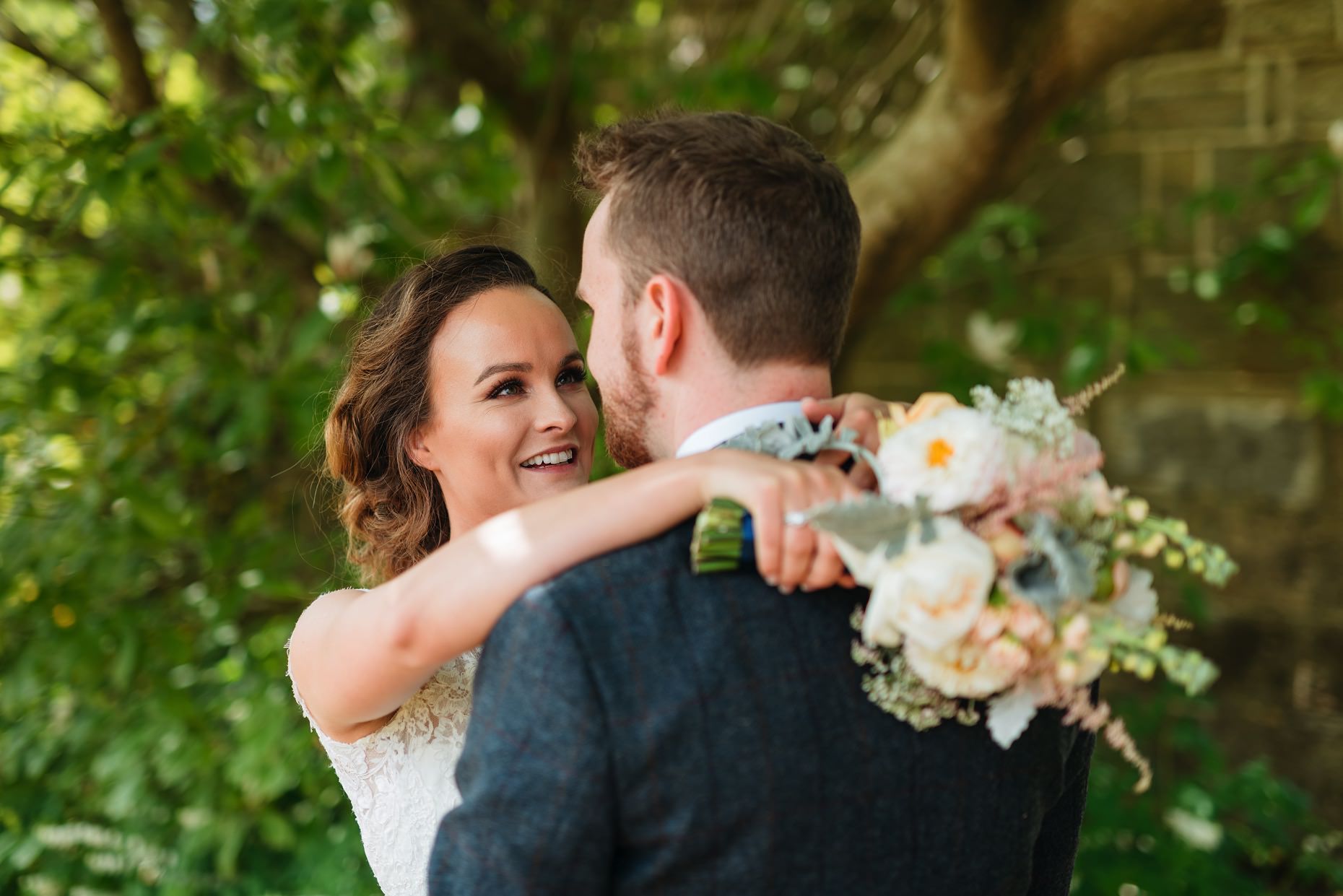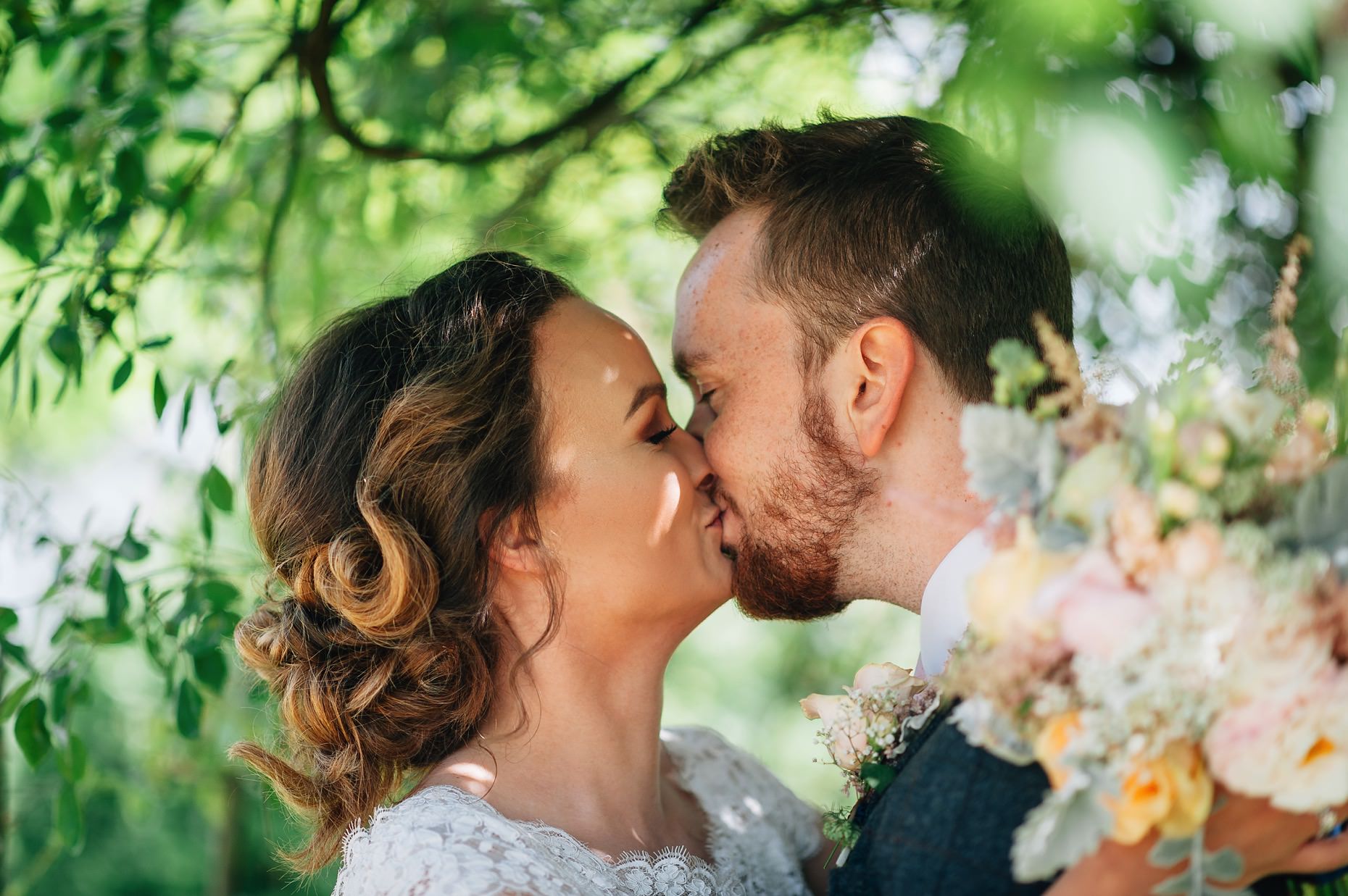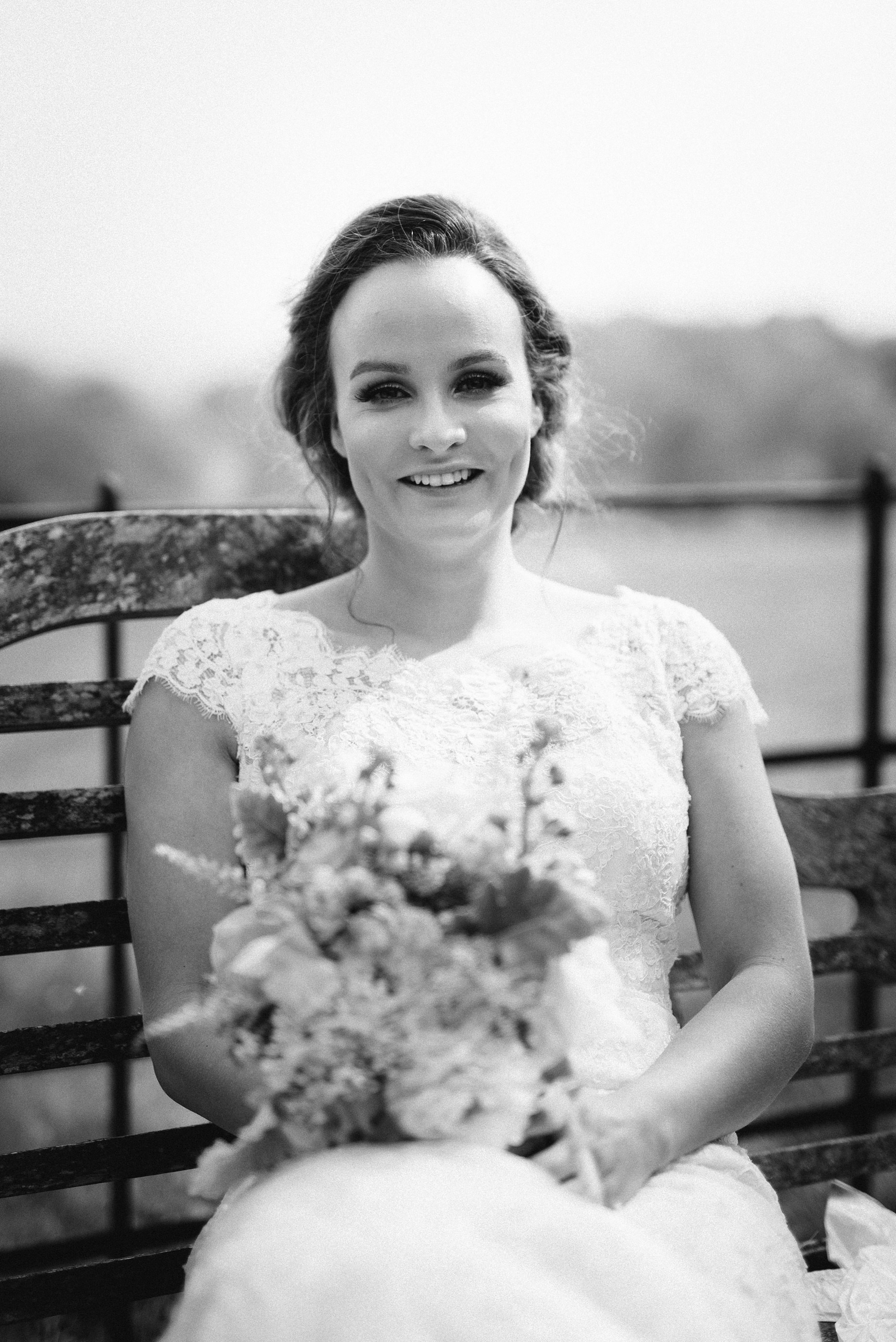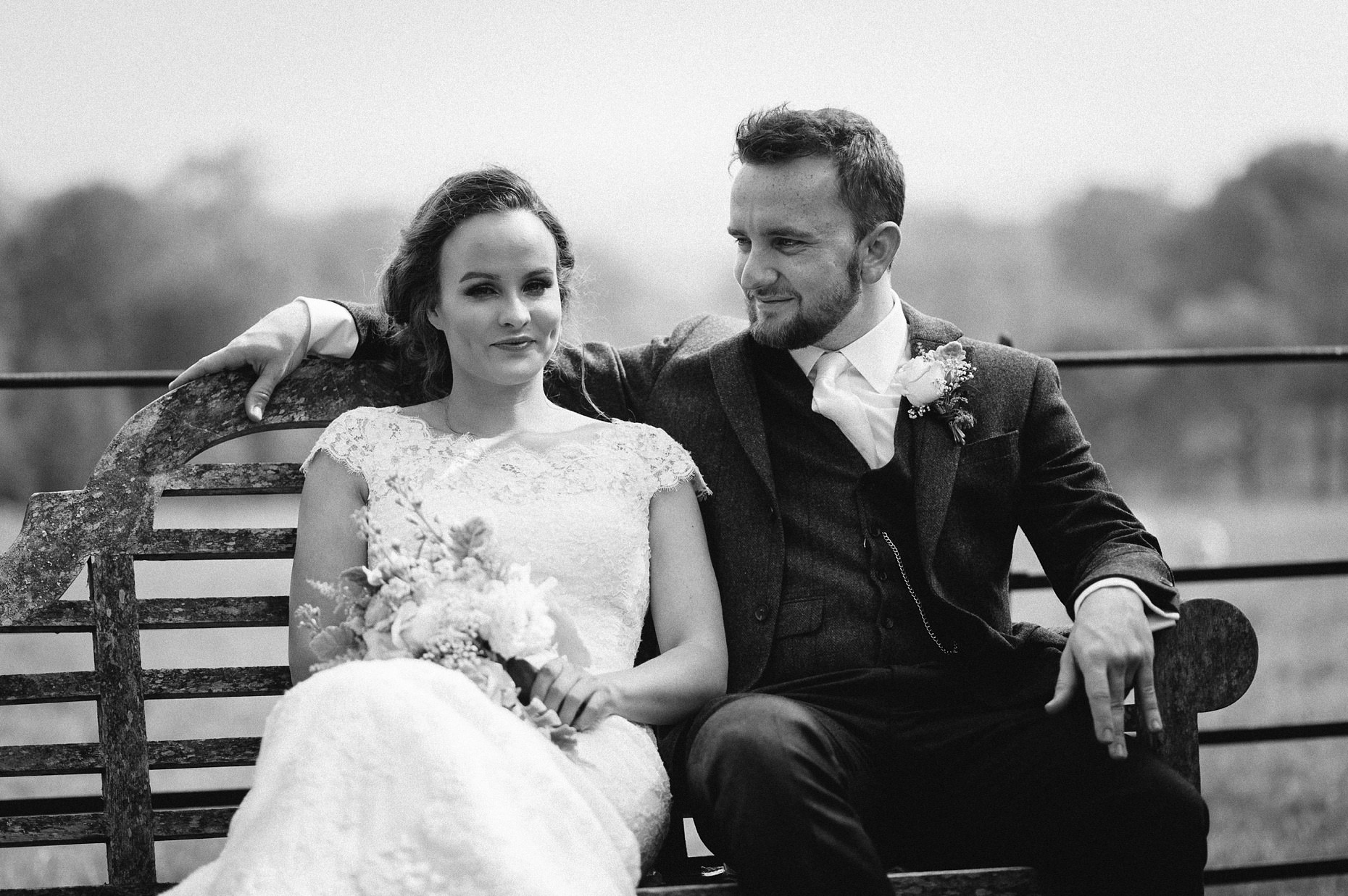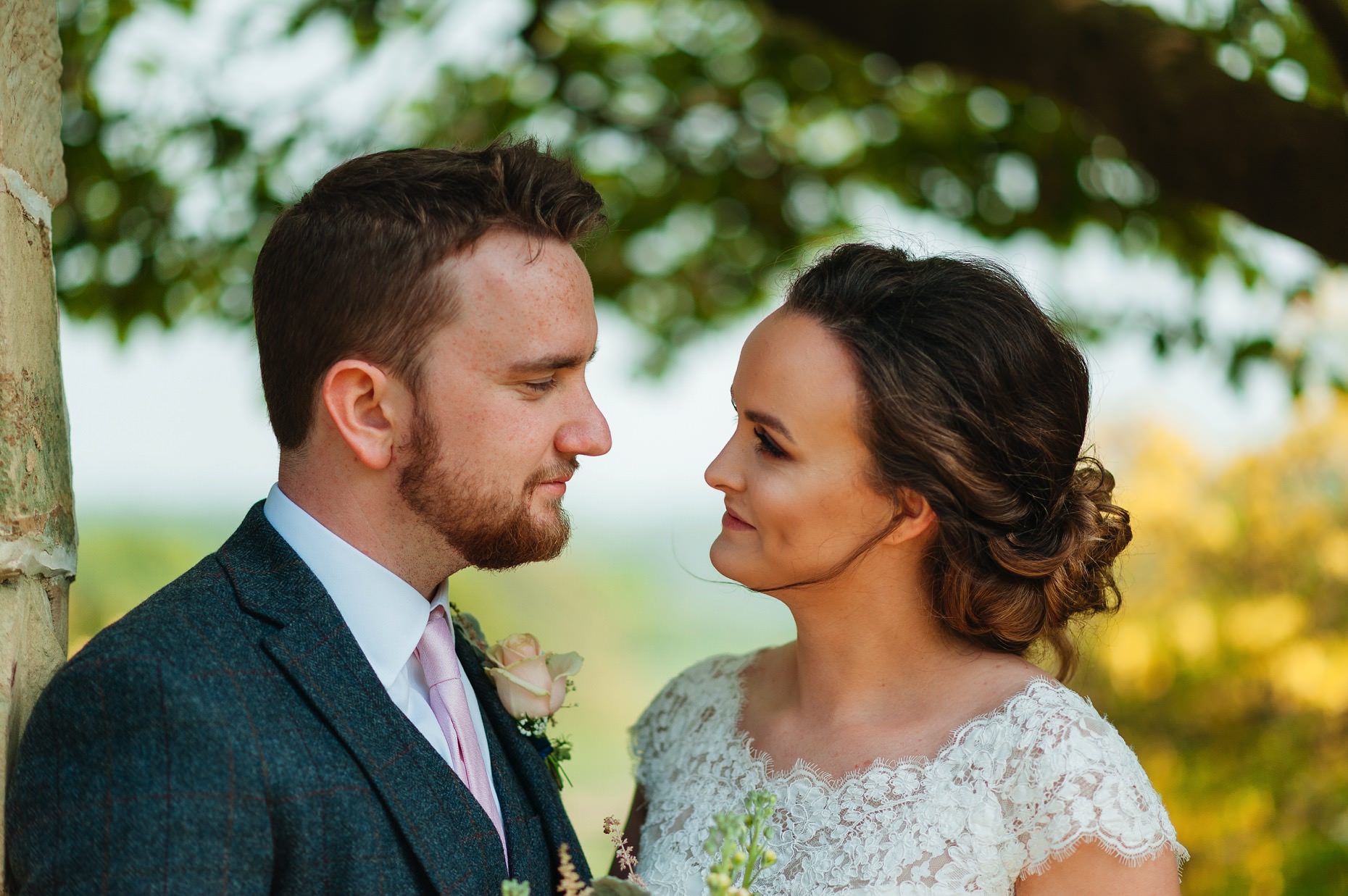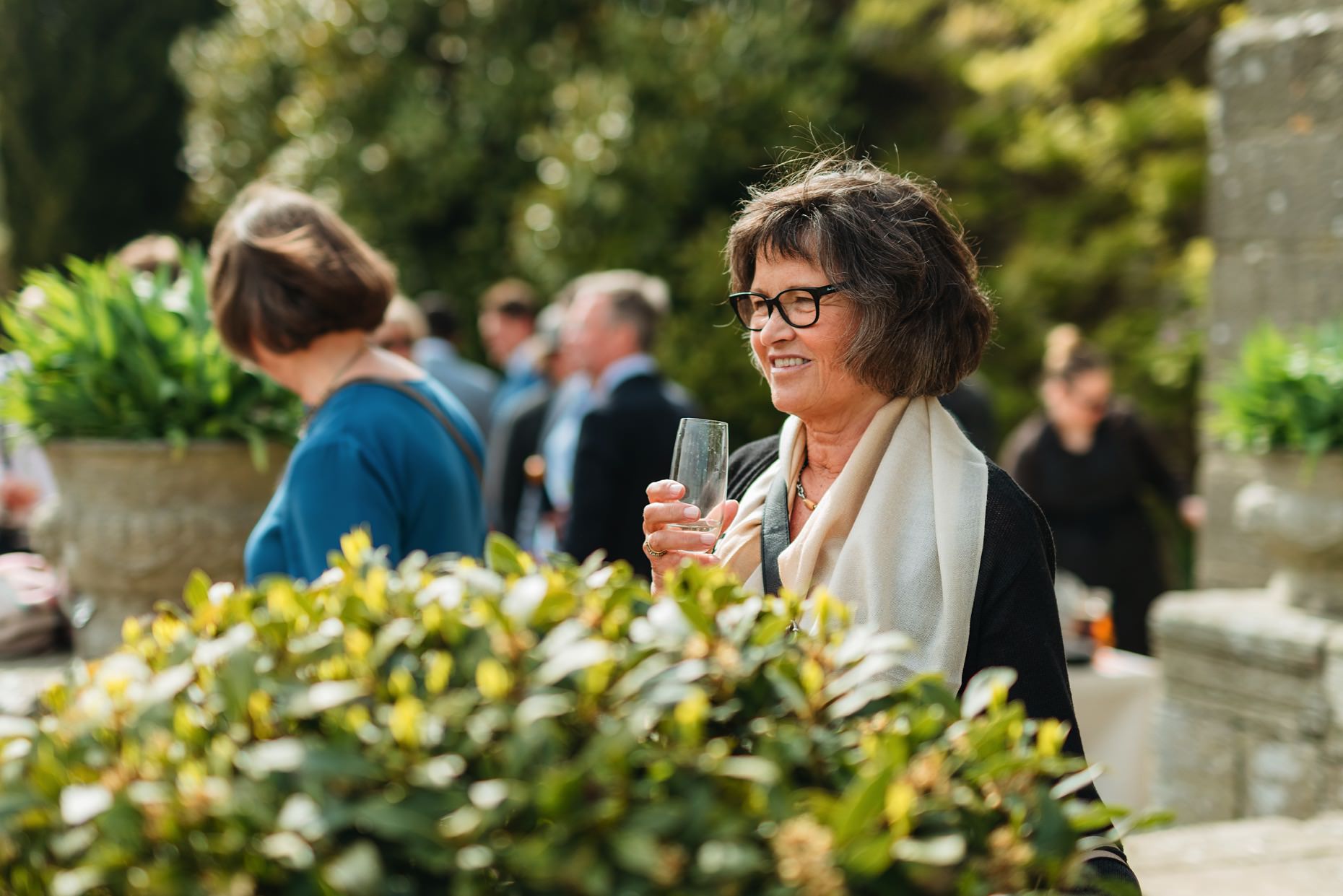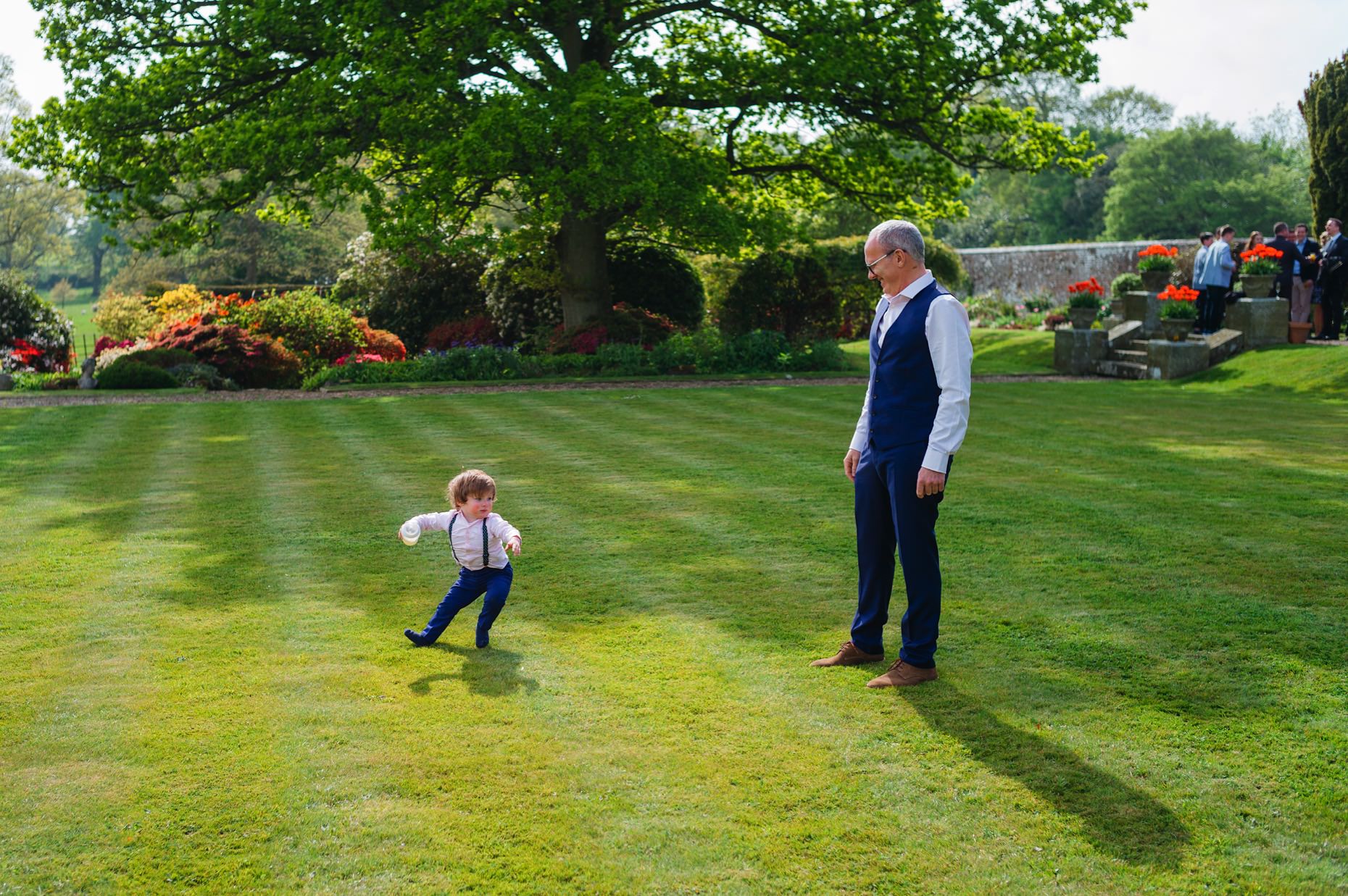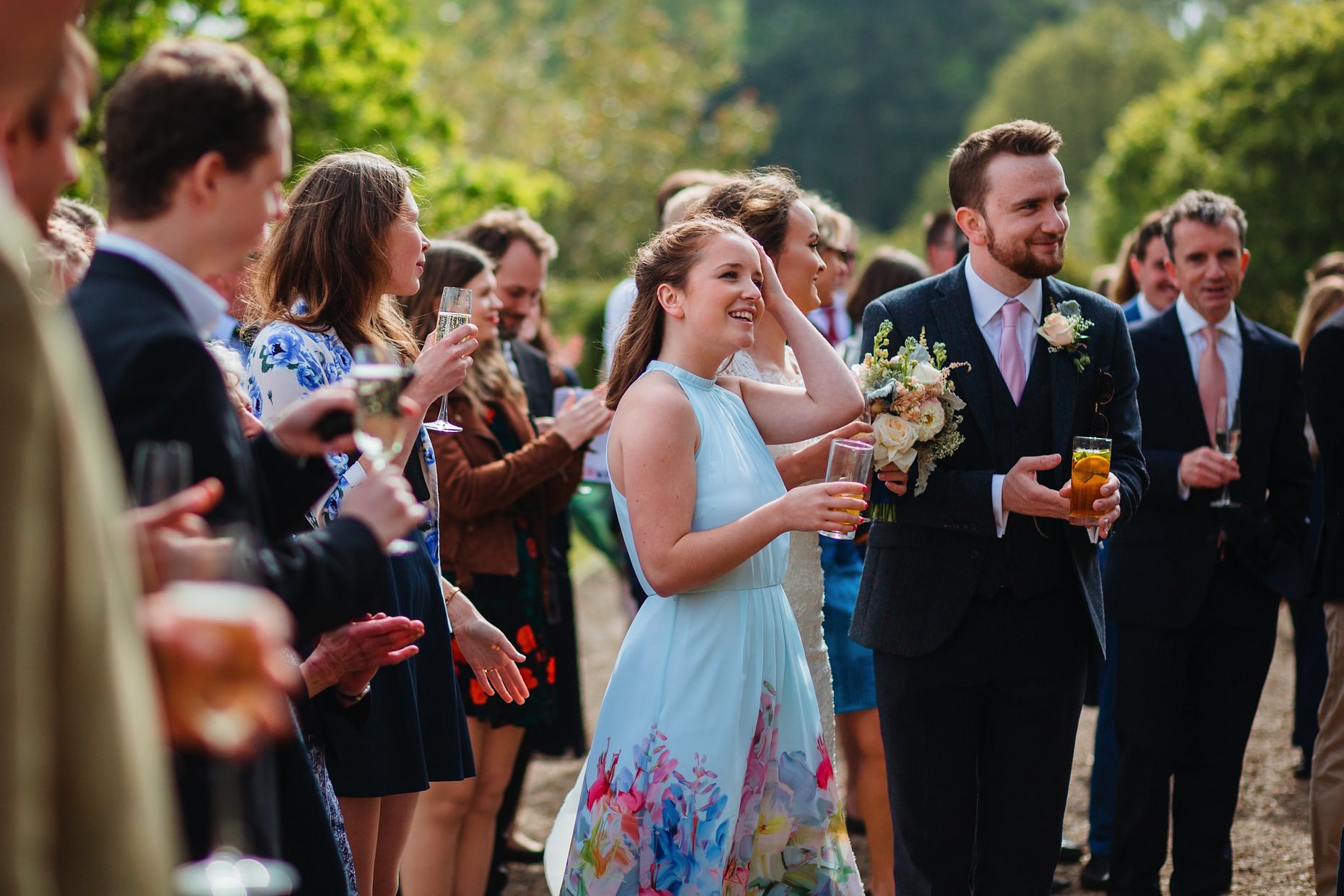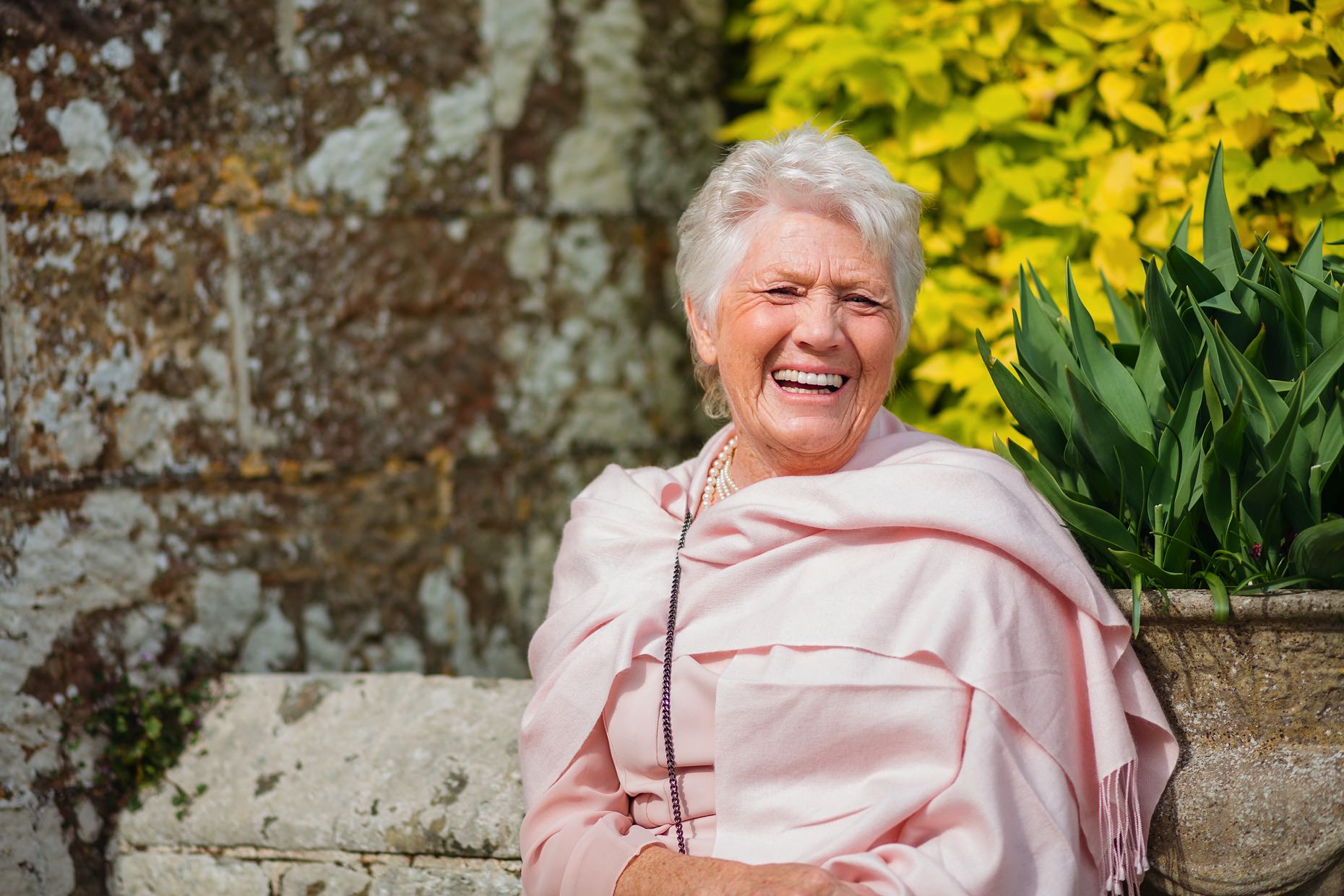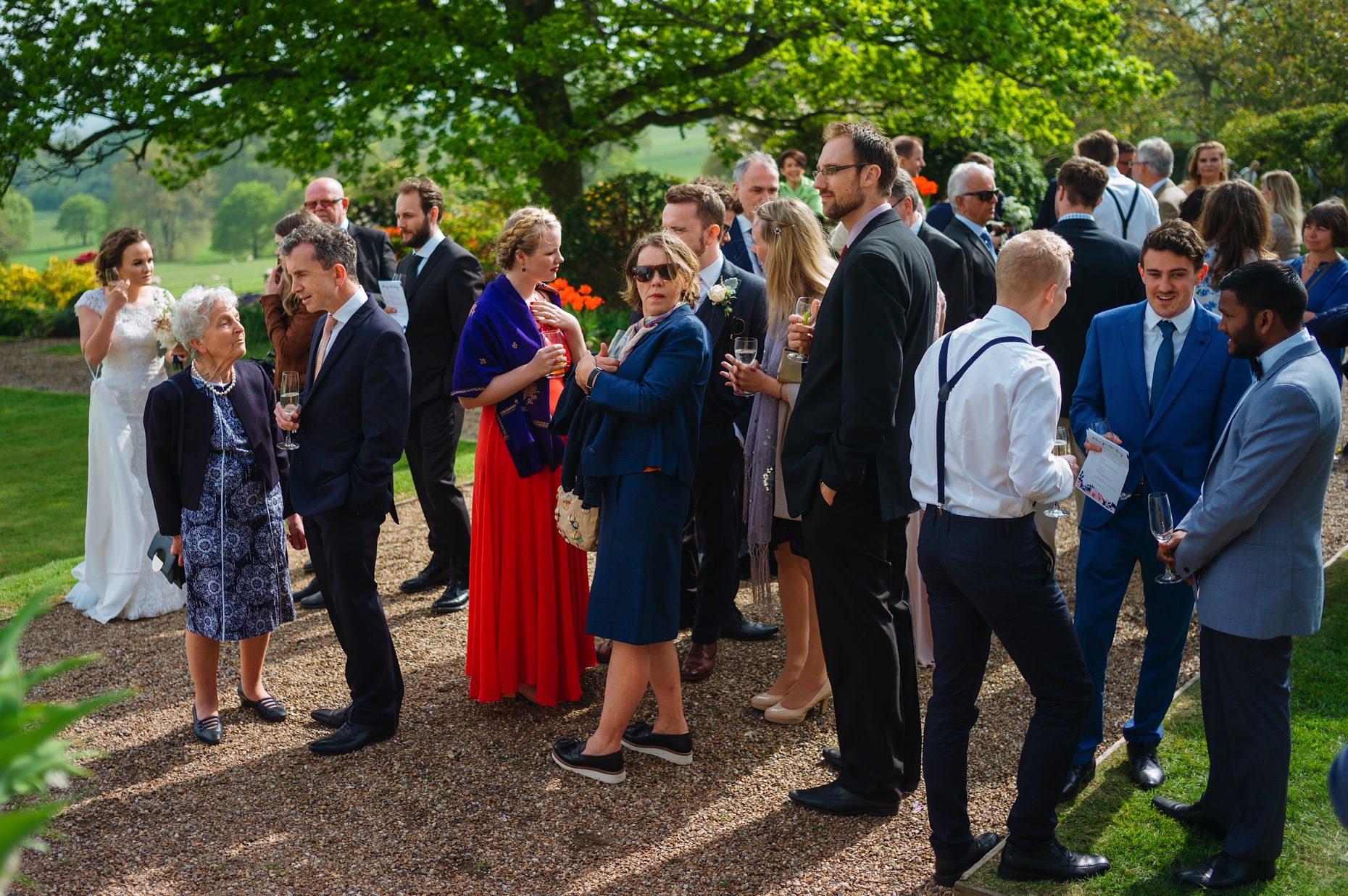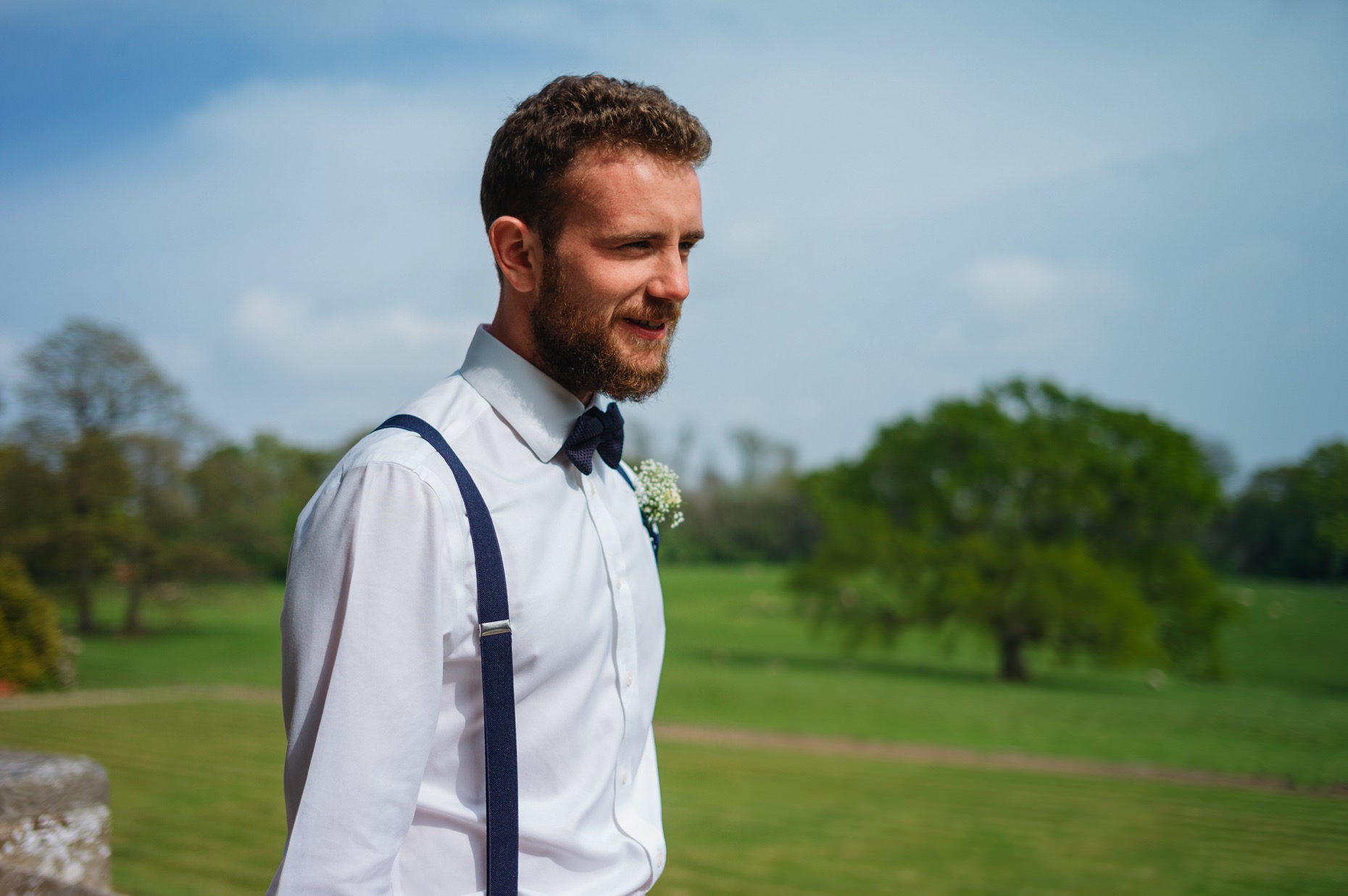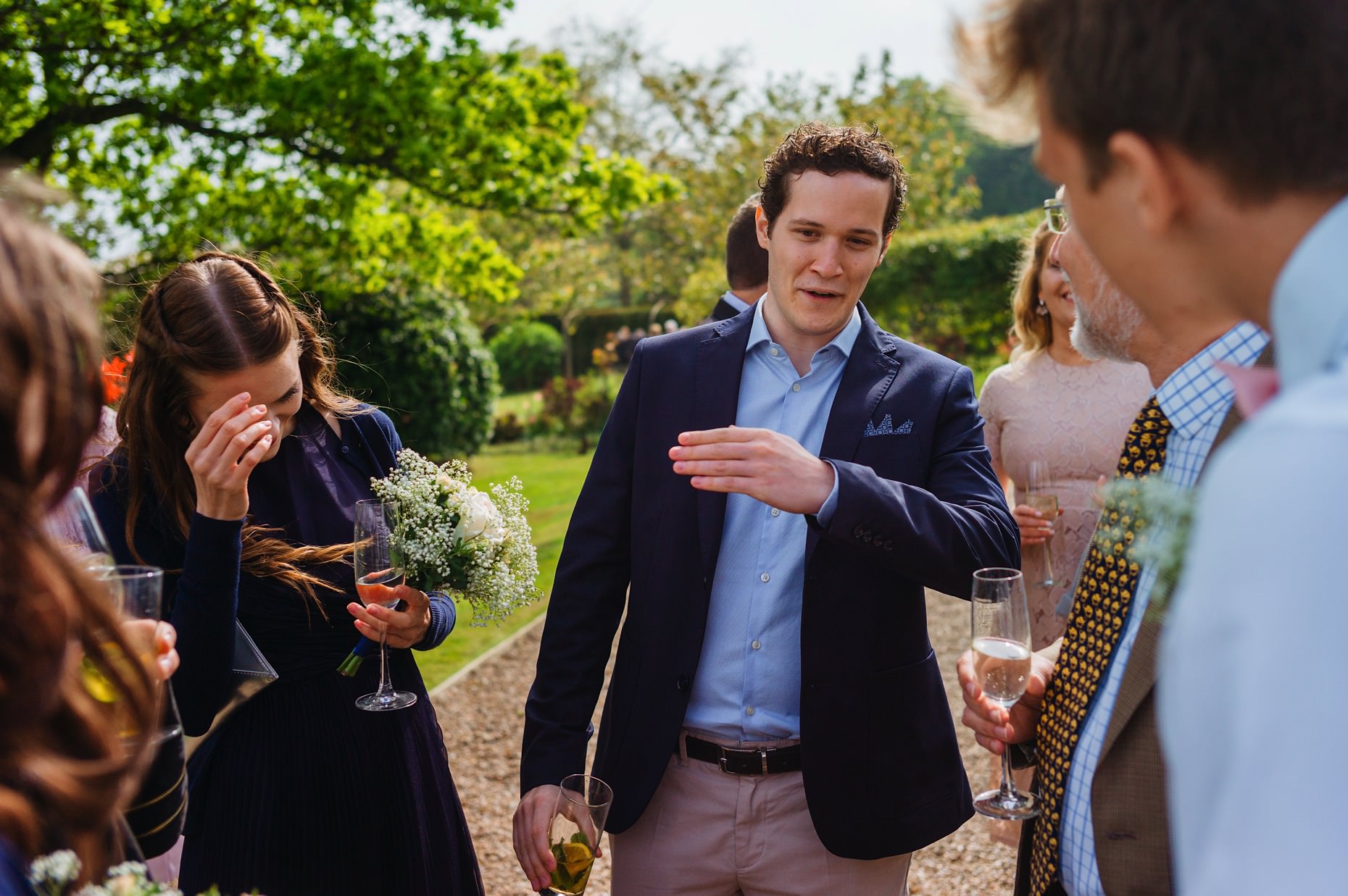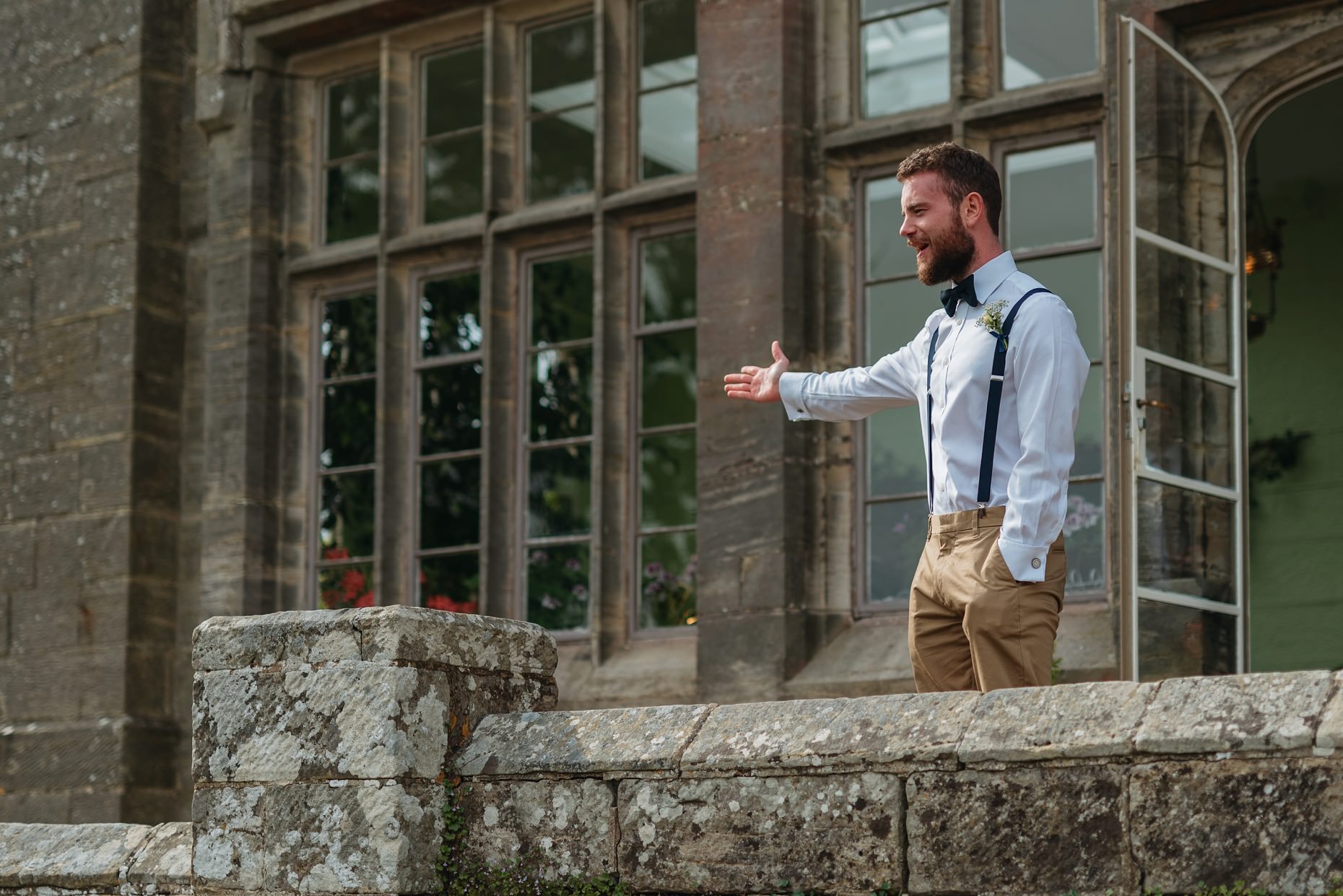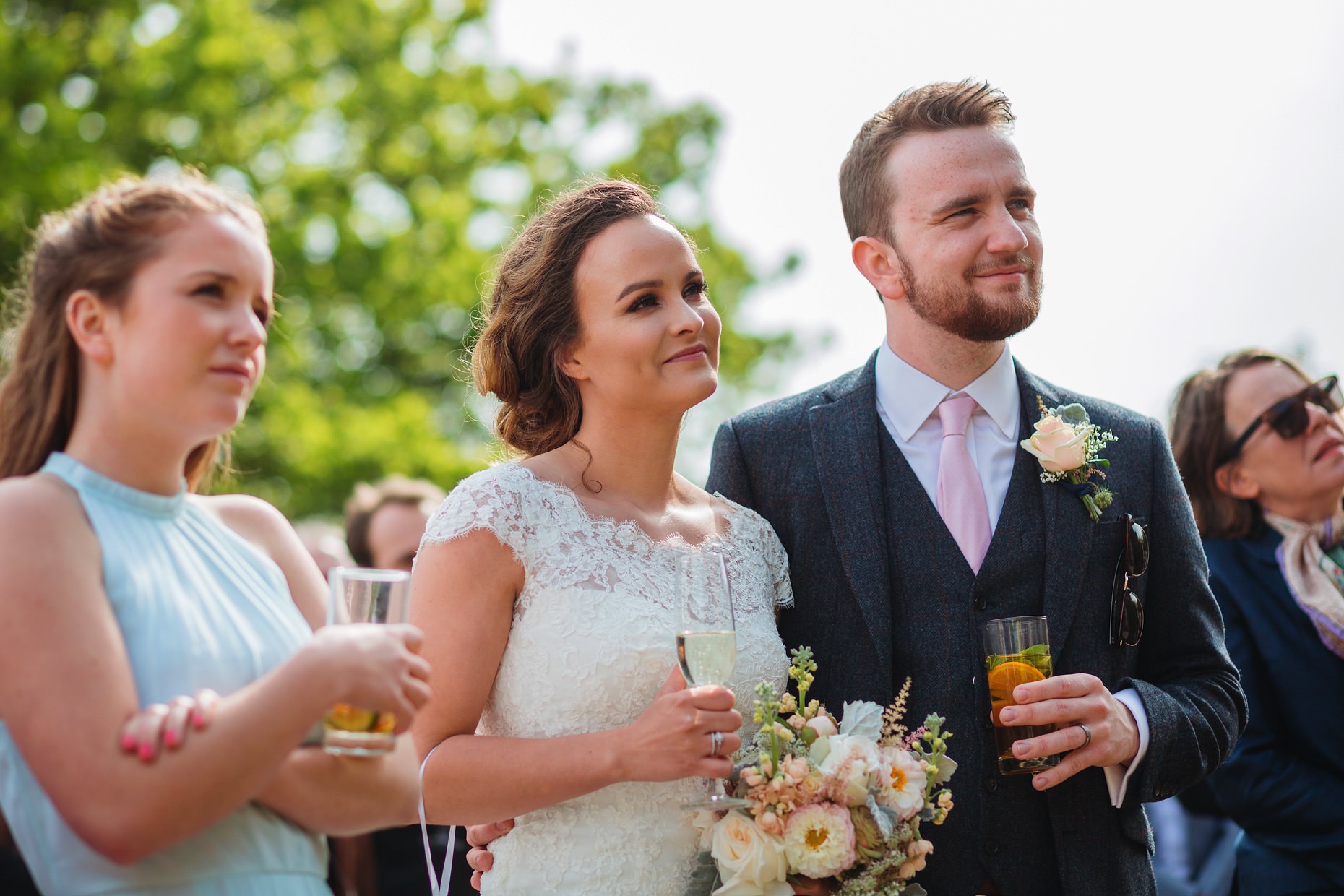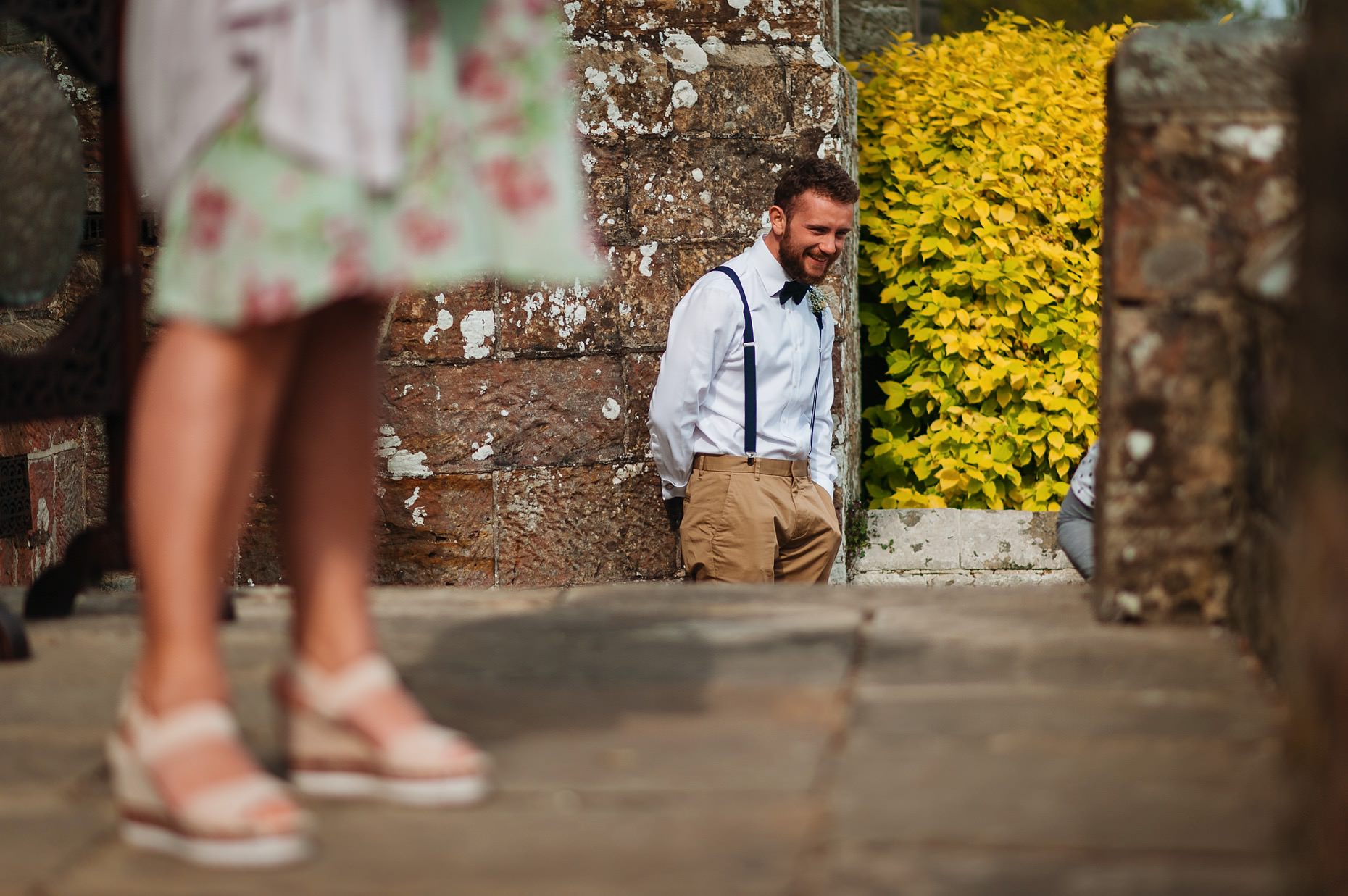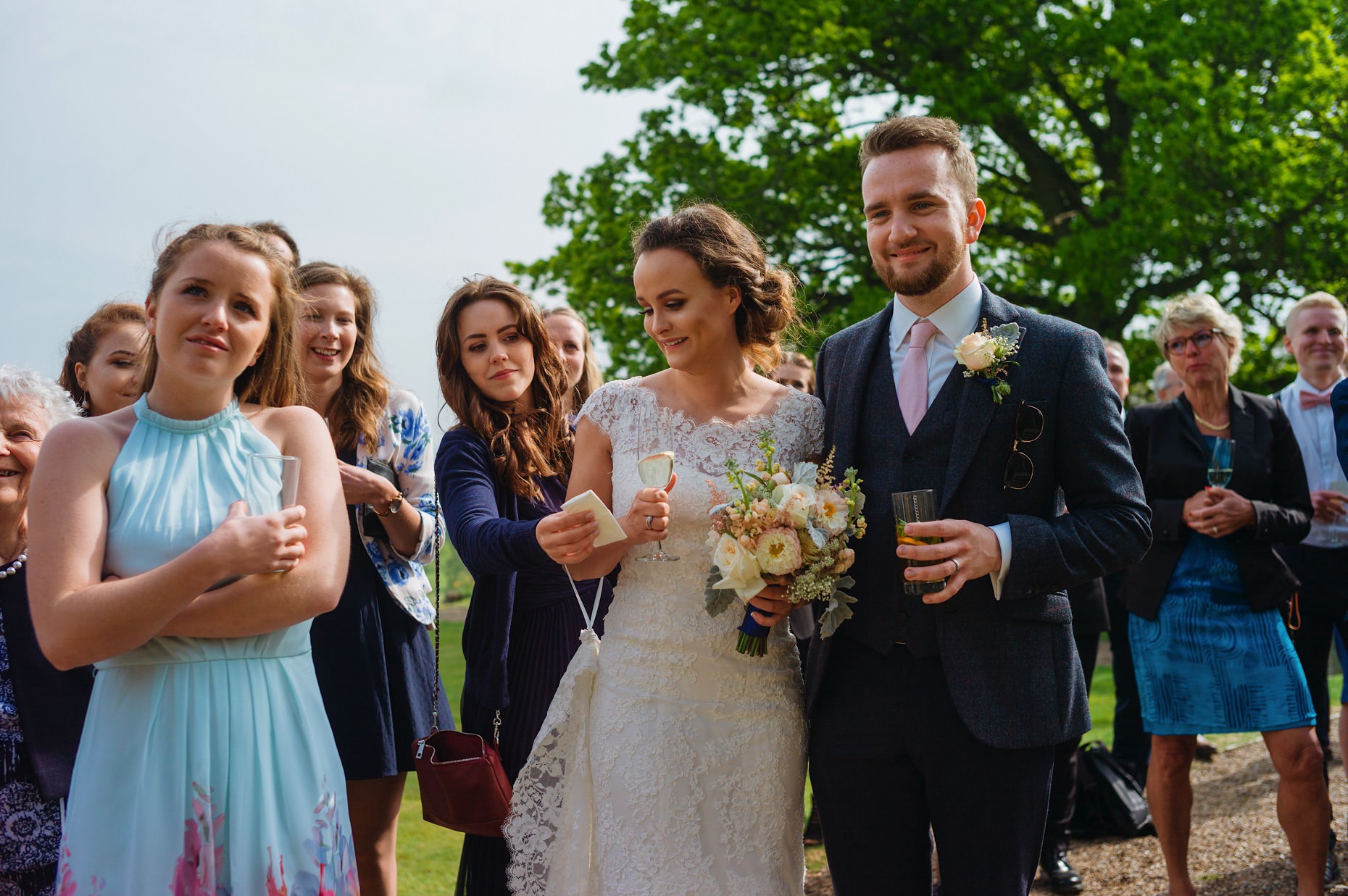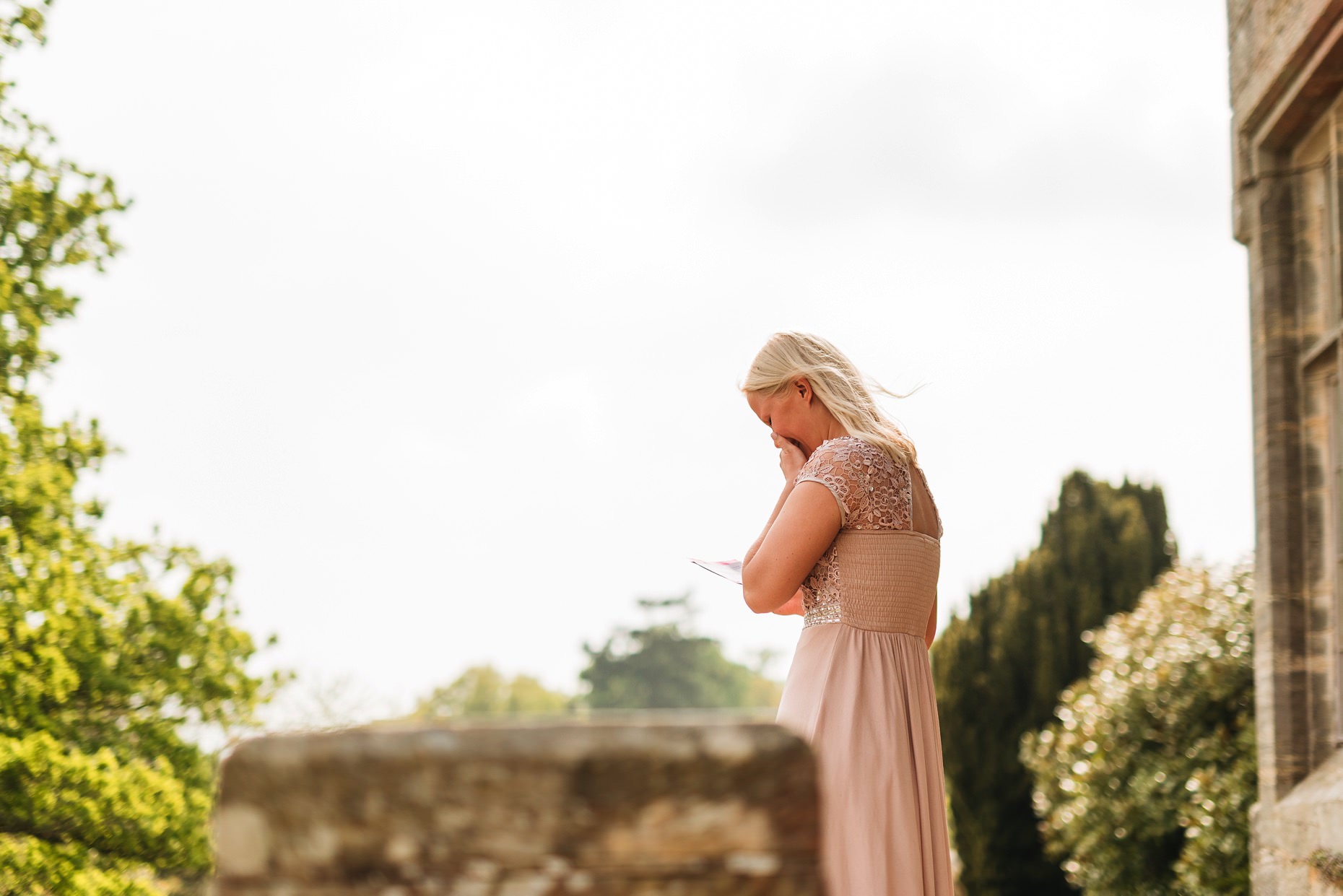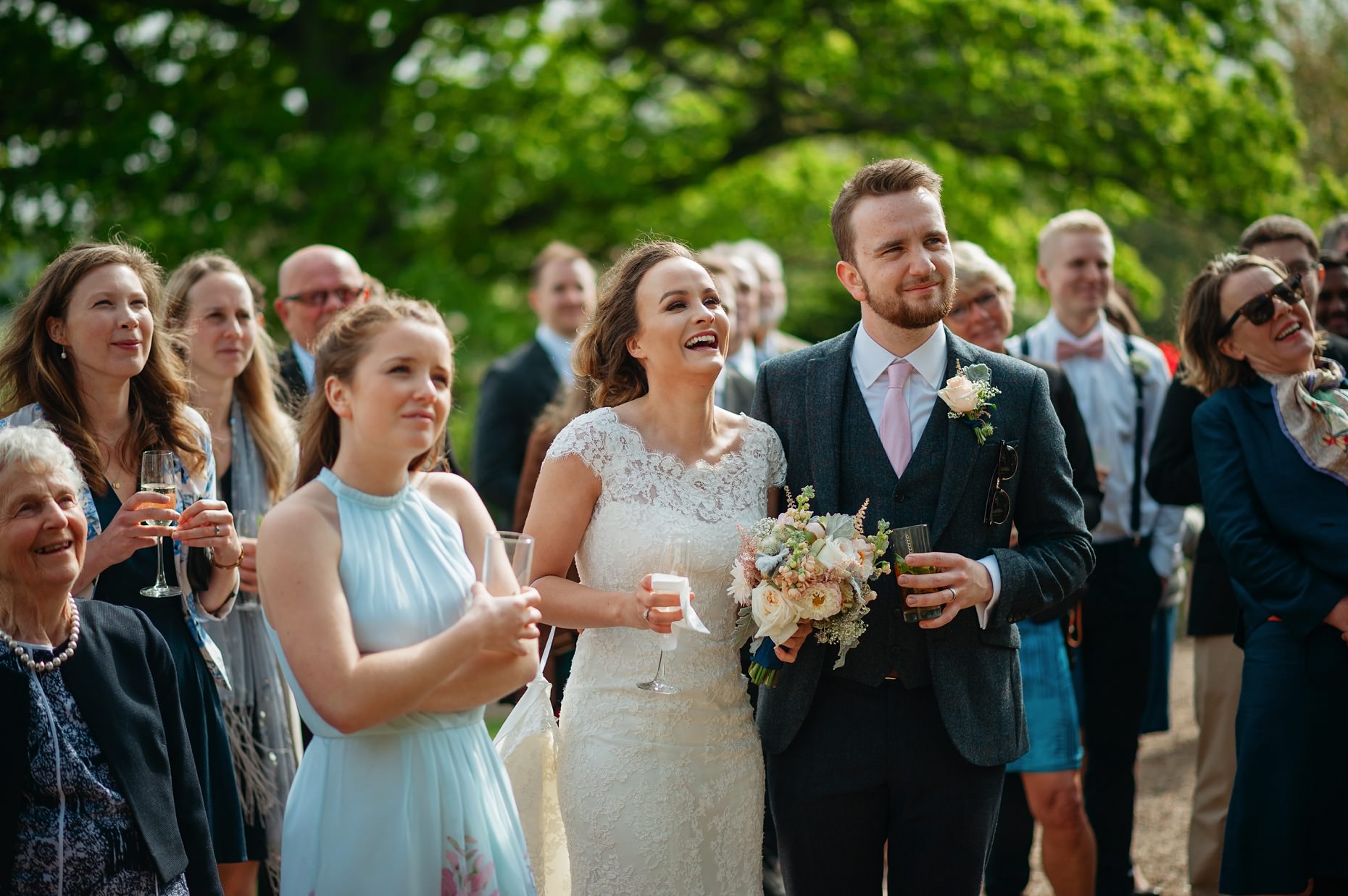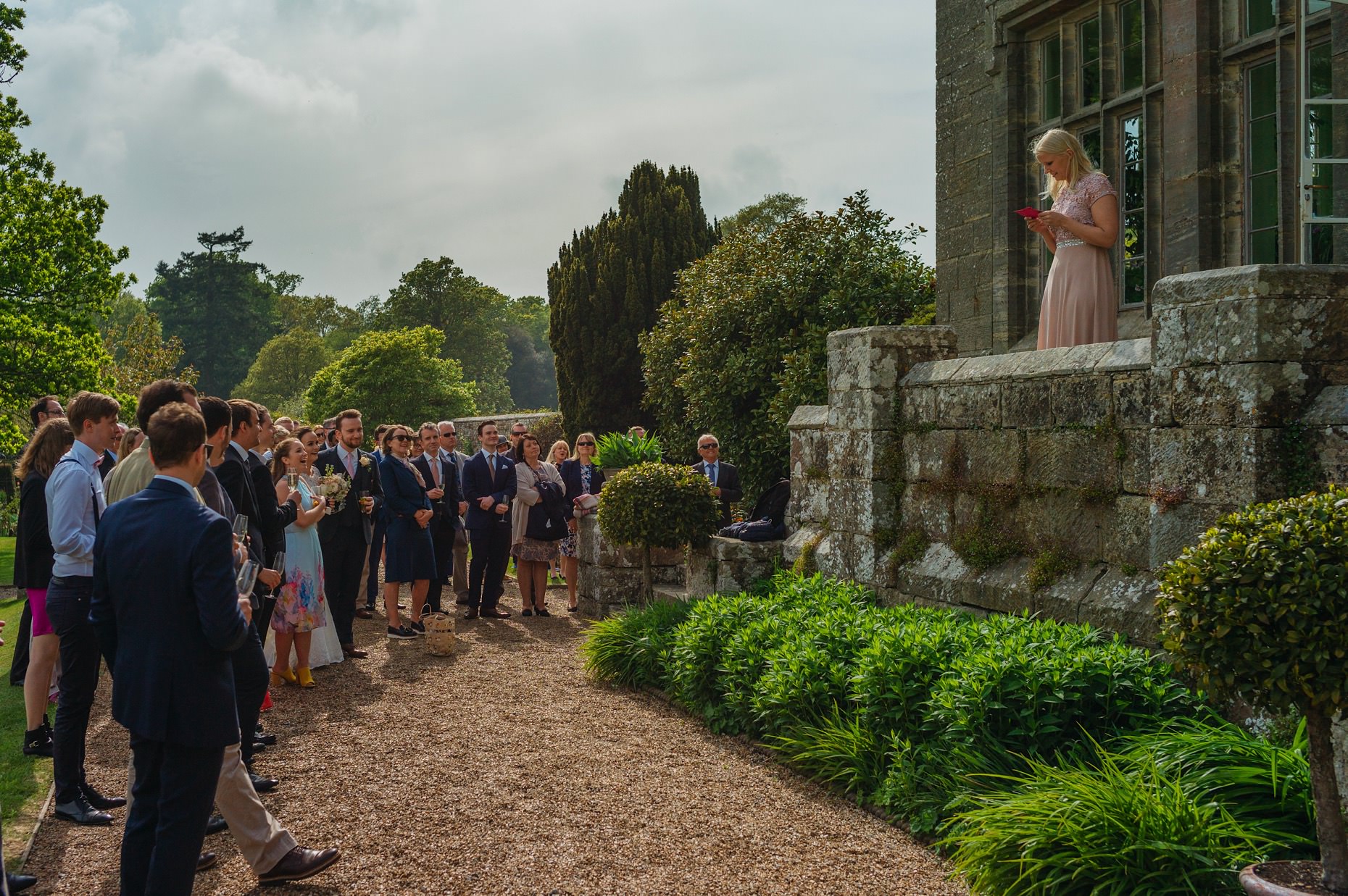 Then everybody went inside for a delicious wedding breakfast and enjoyed some very well-received speeches. Afterwards, I asked Mathilde and Nathan outside for a couple more portrait. I had to make the most of the early evening sunshine.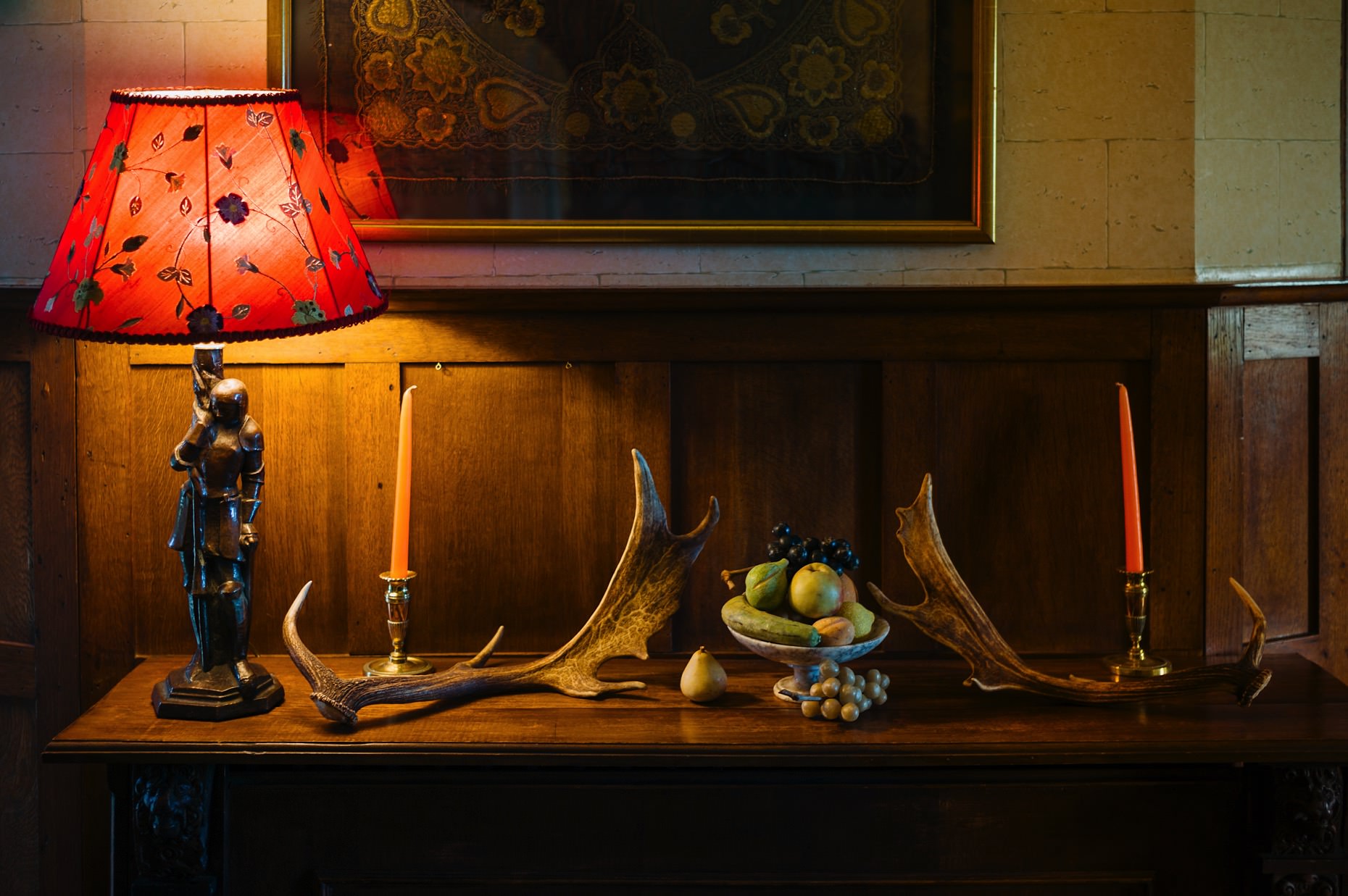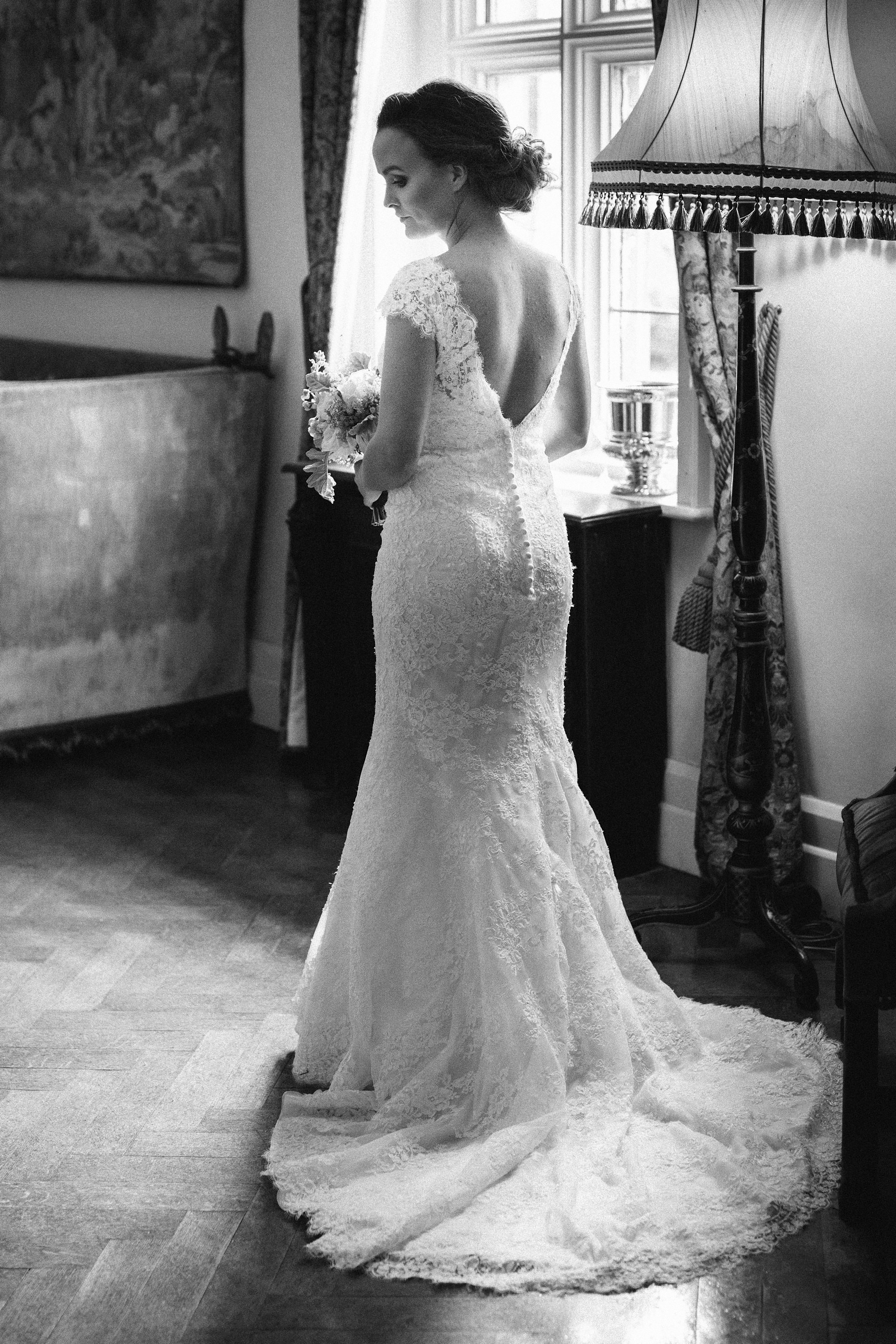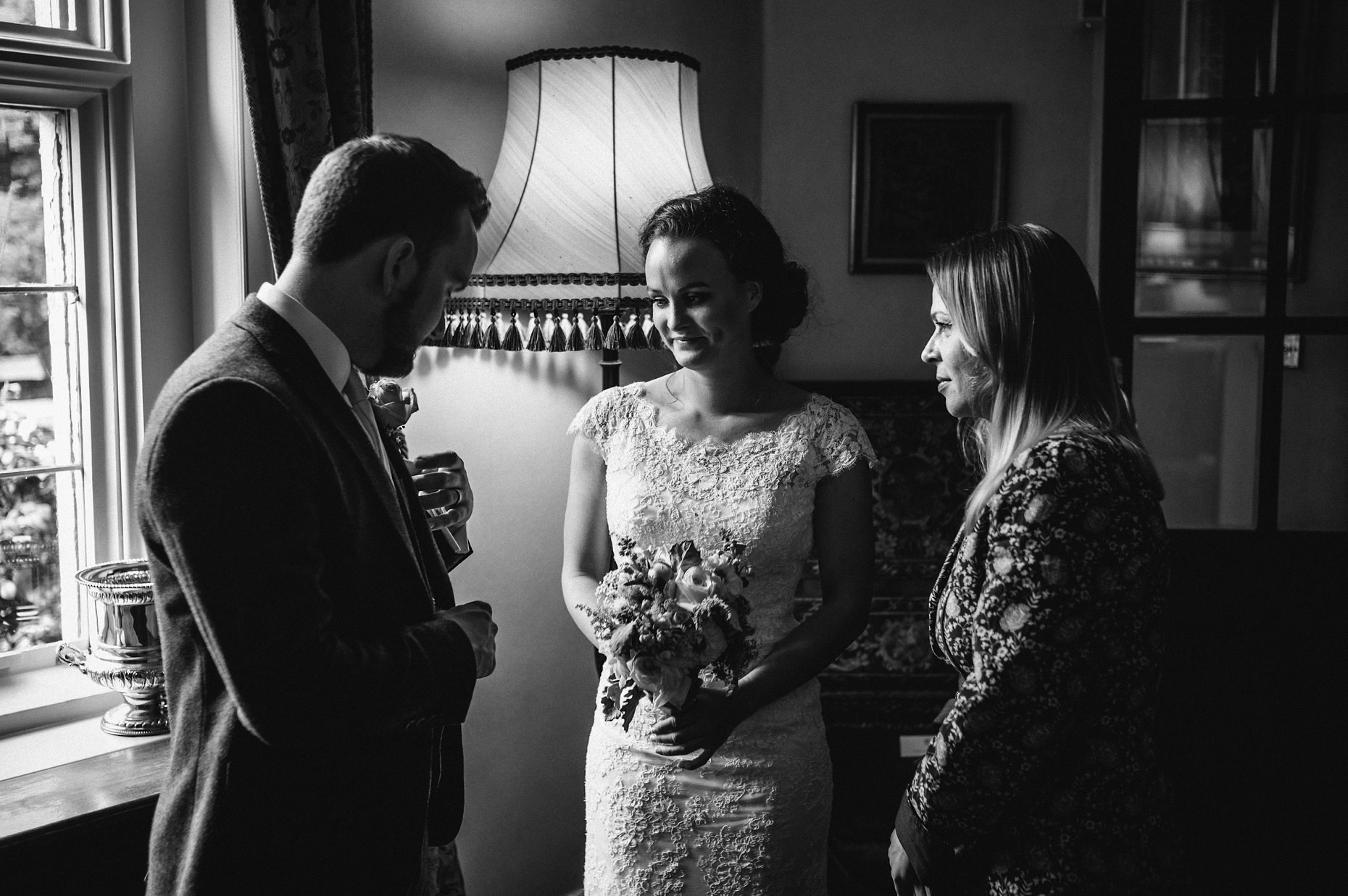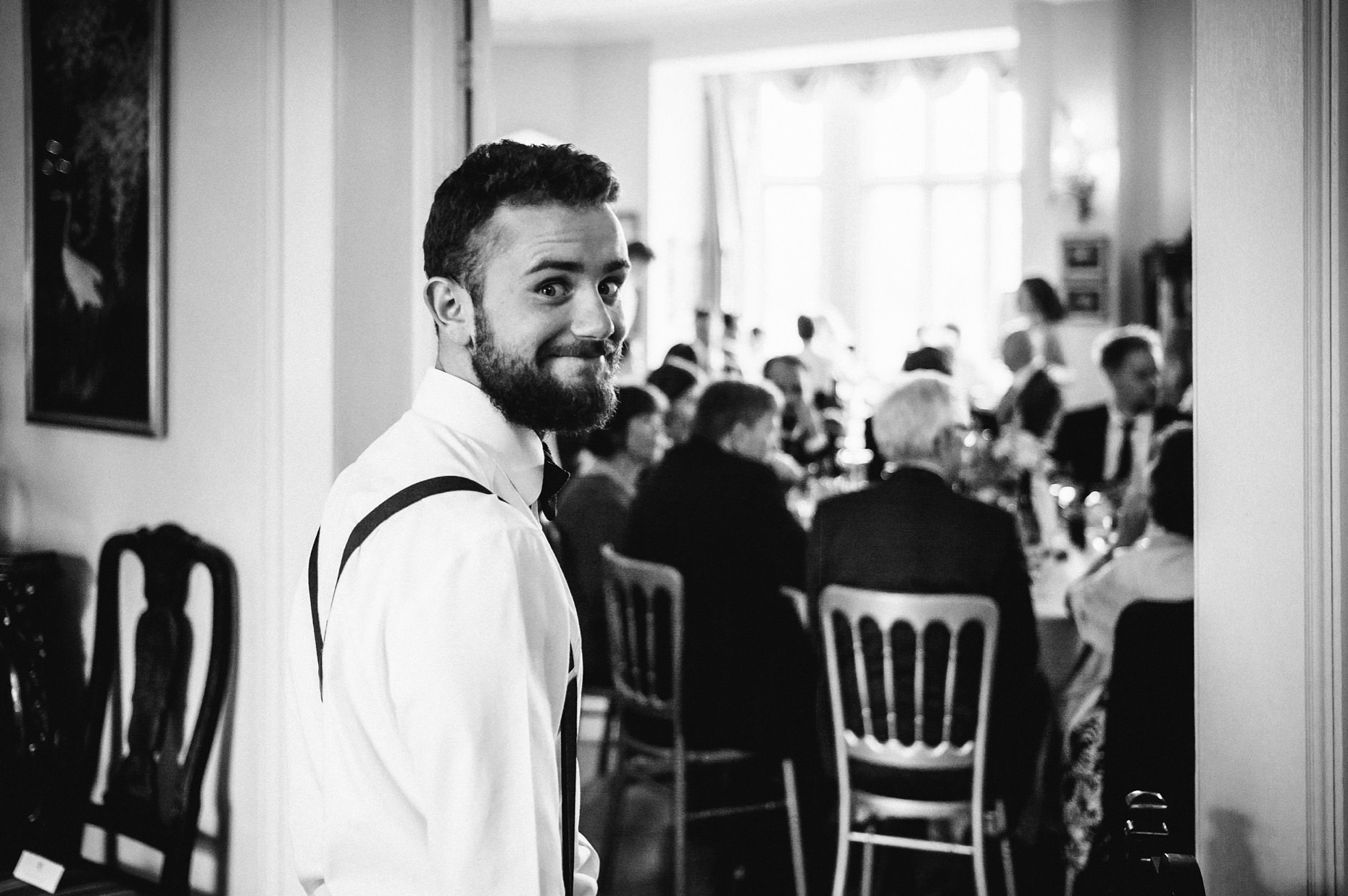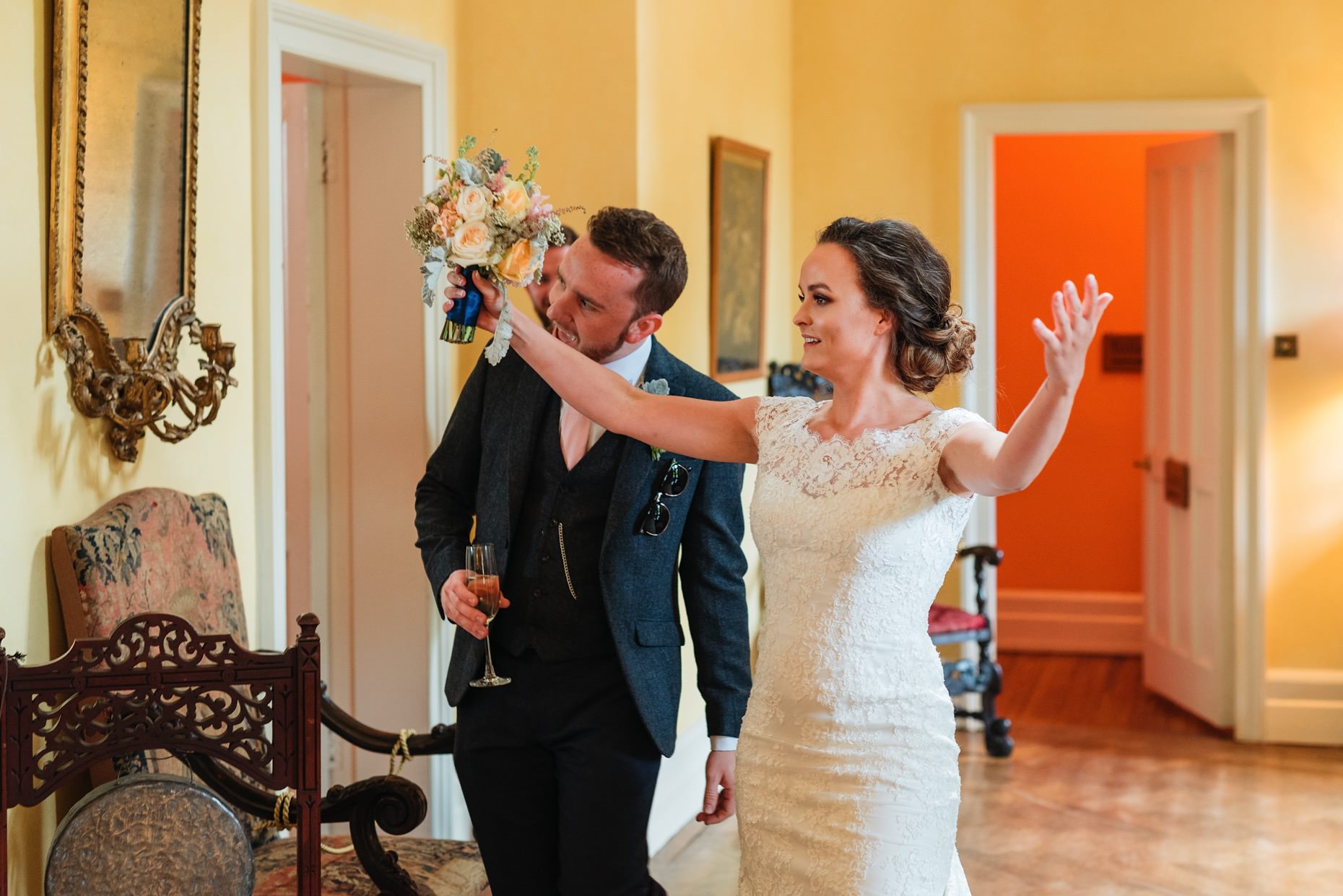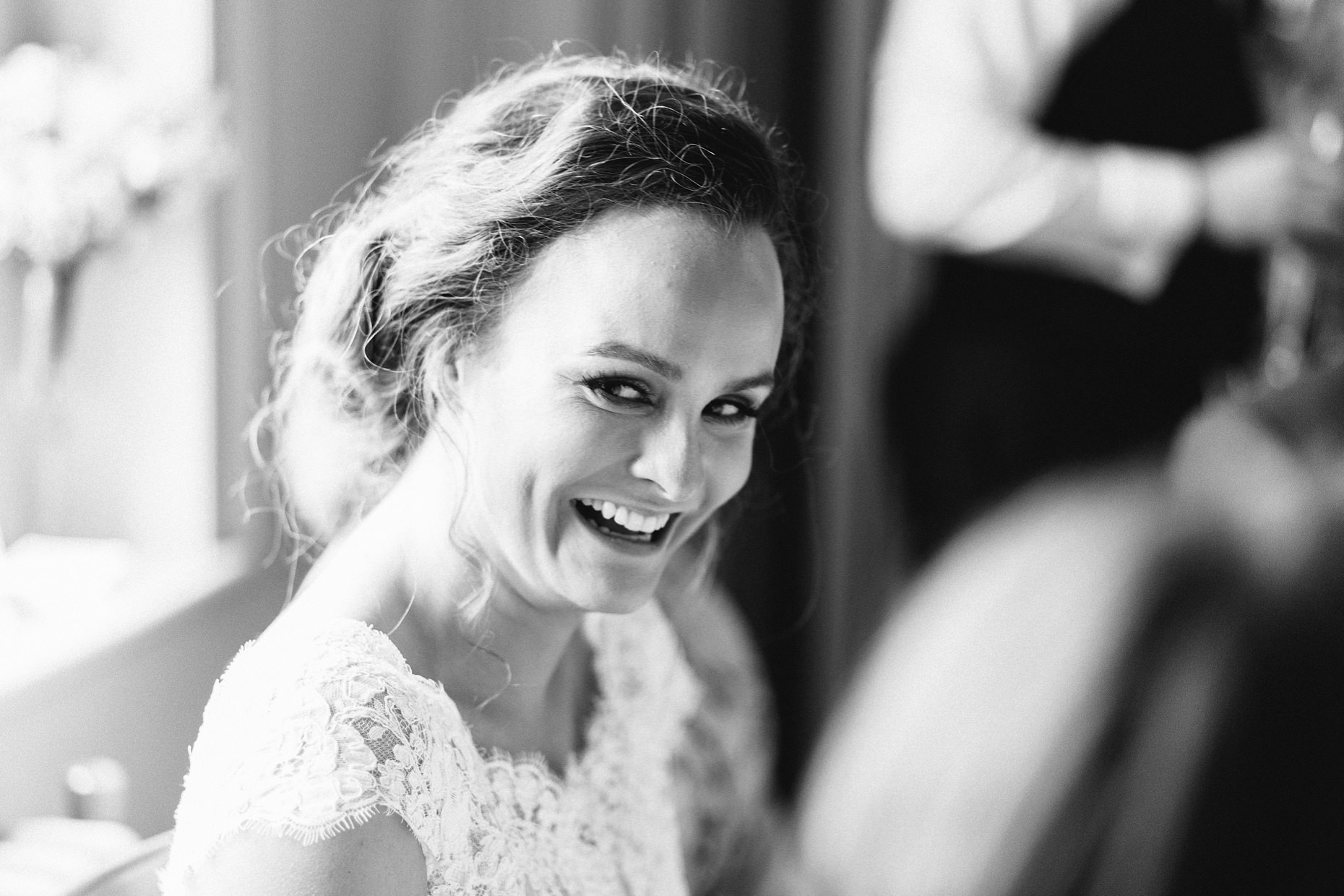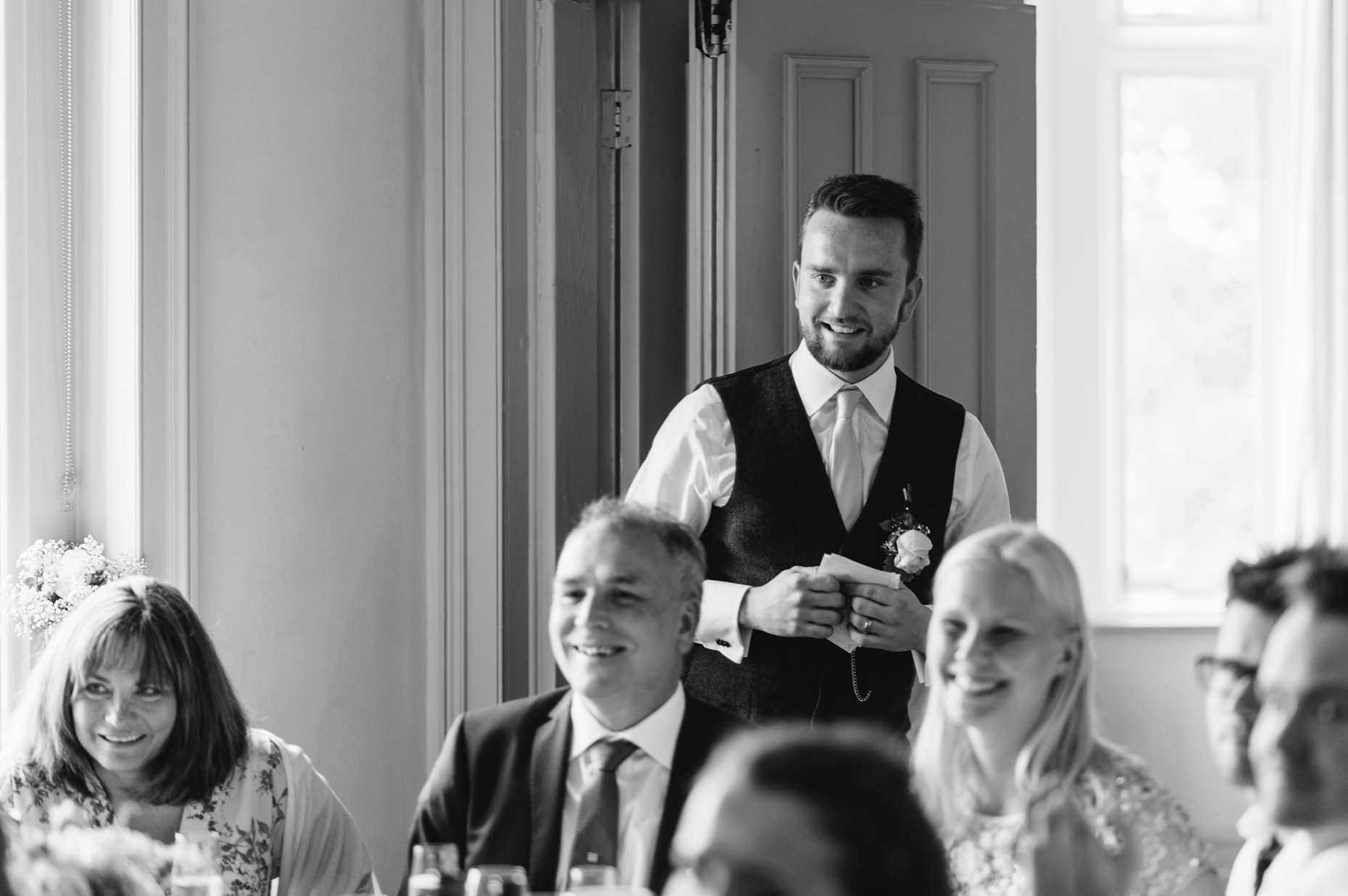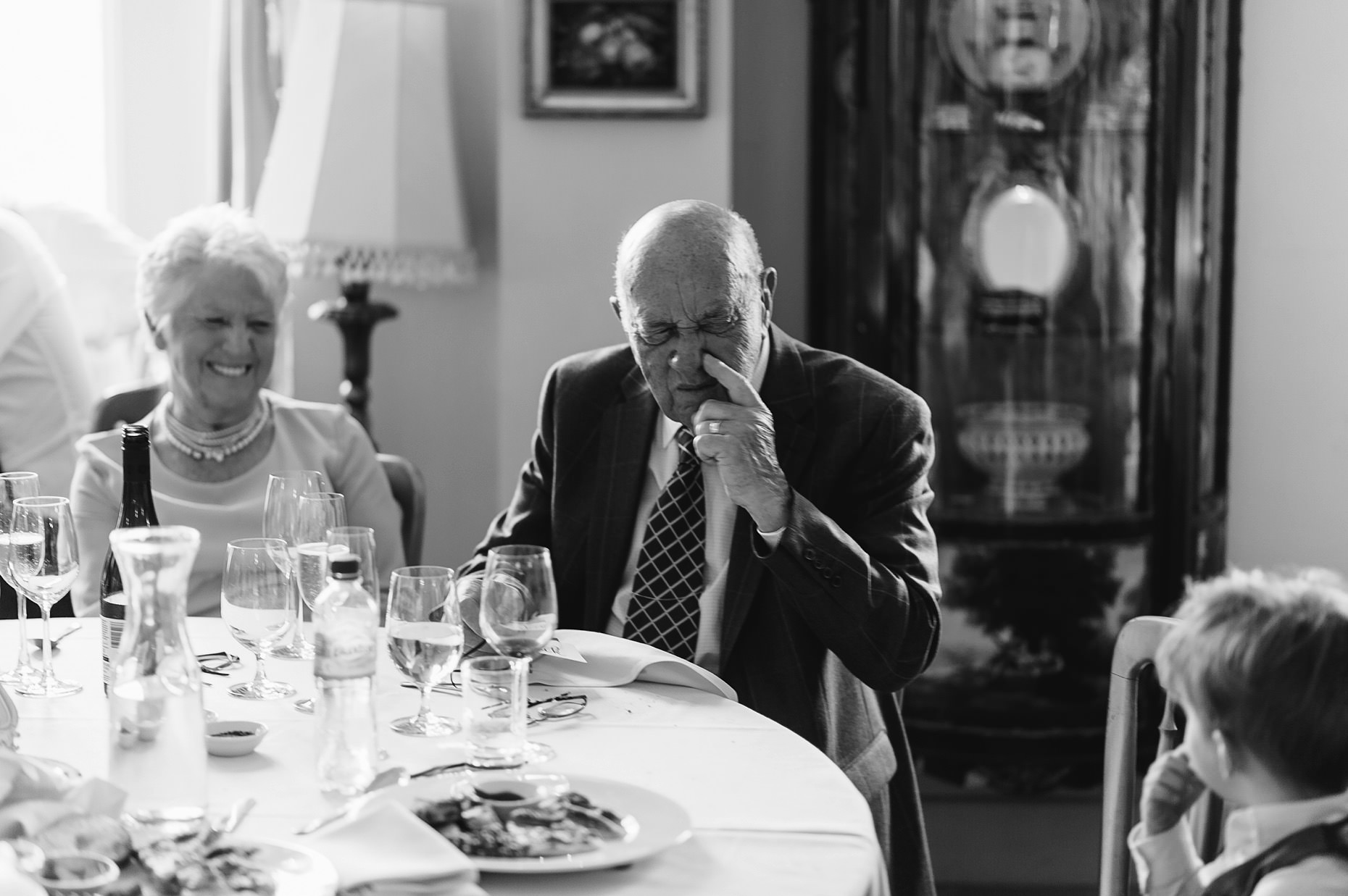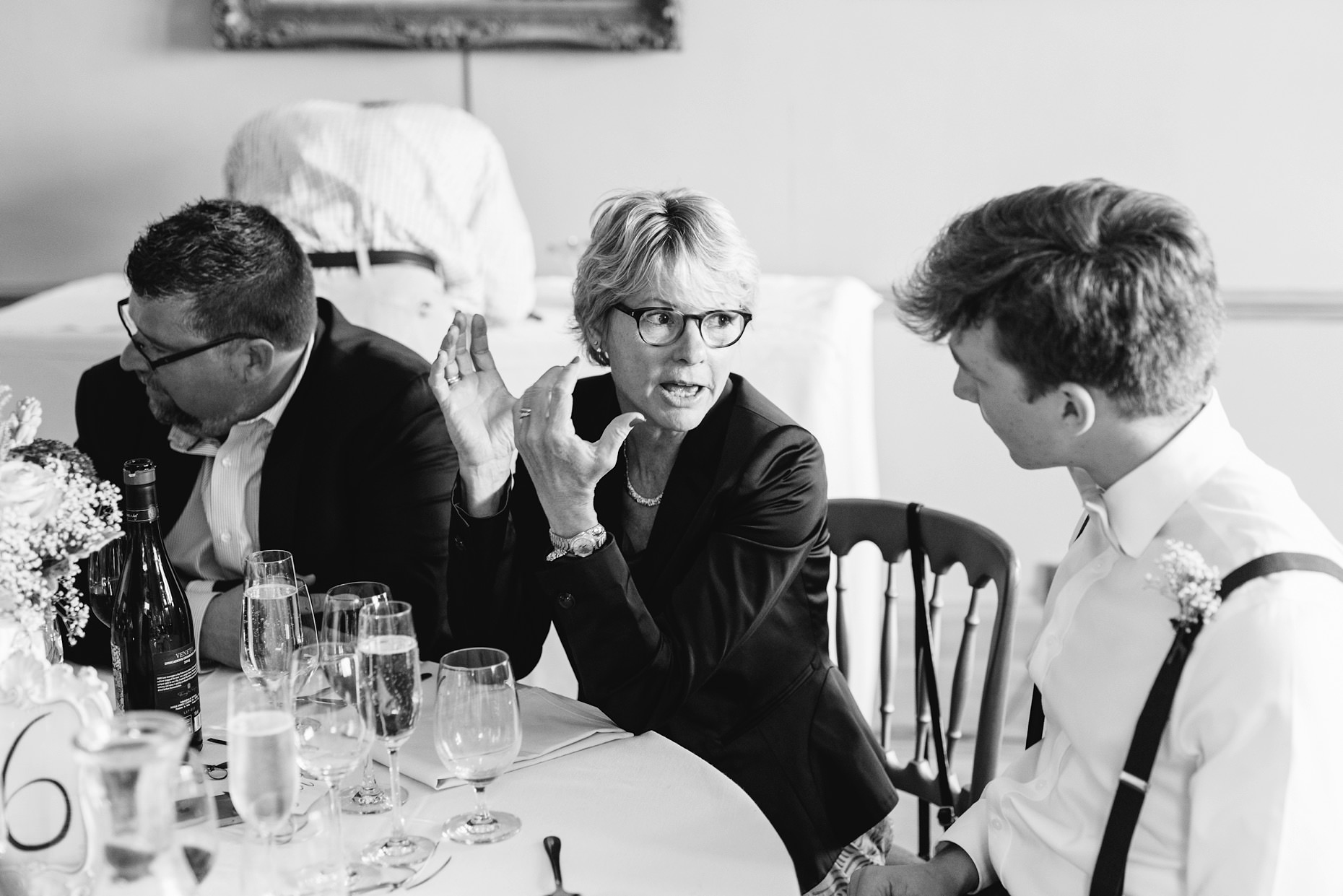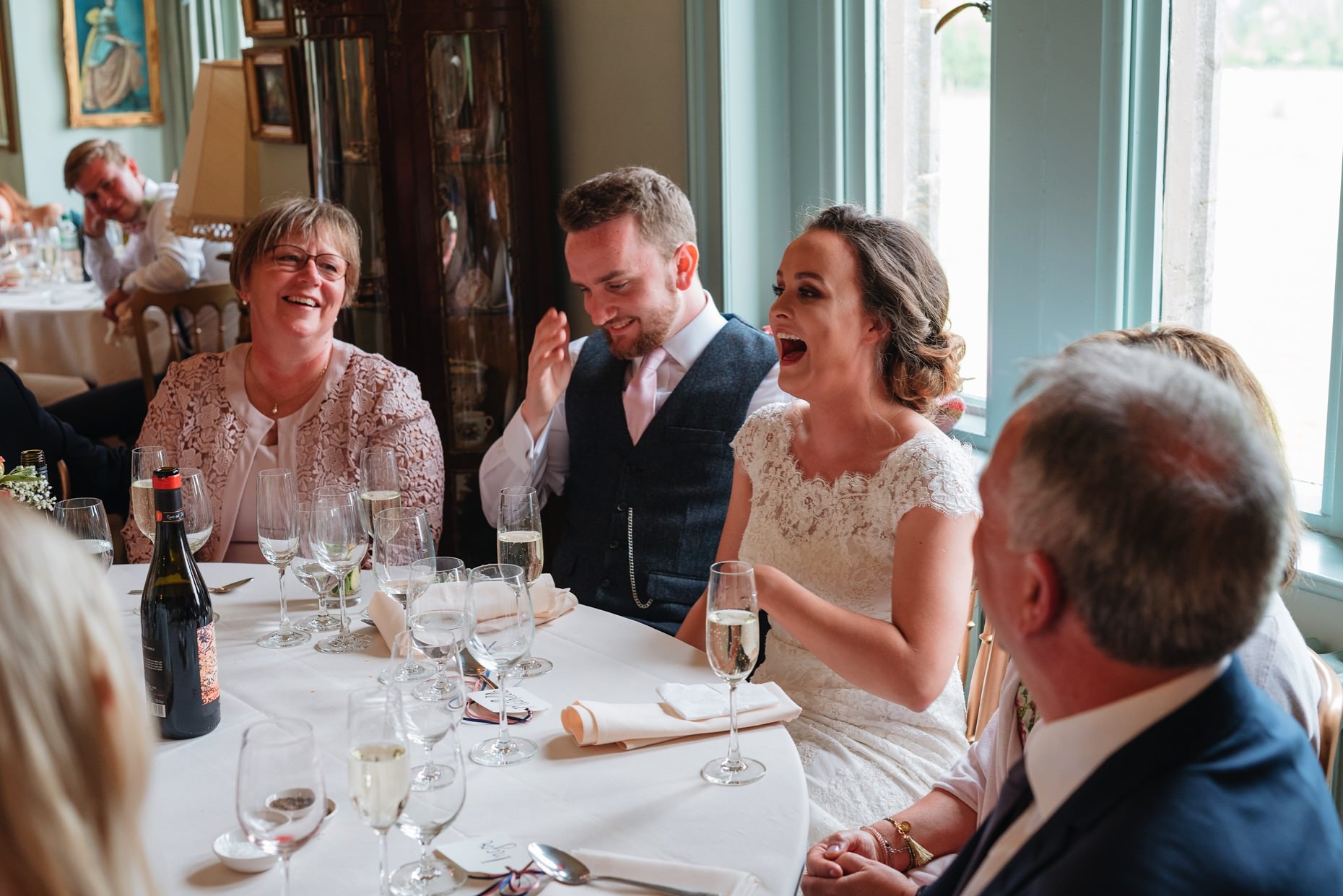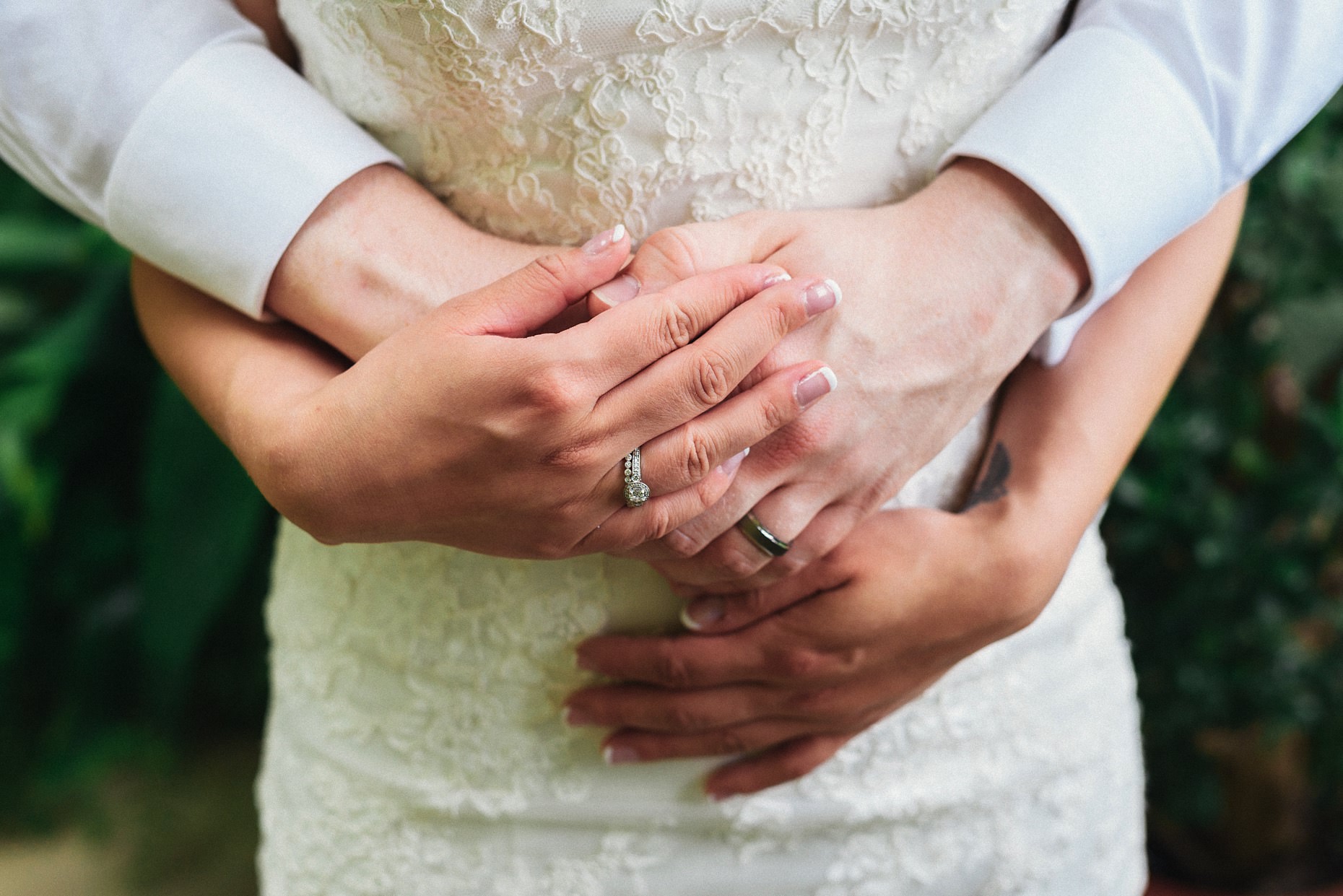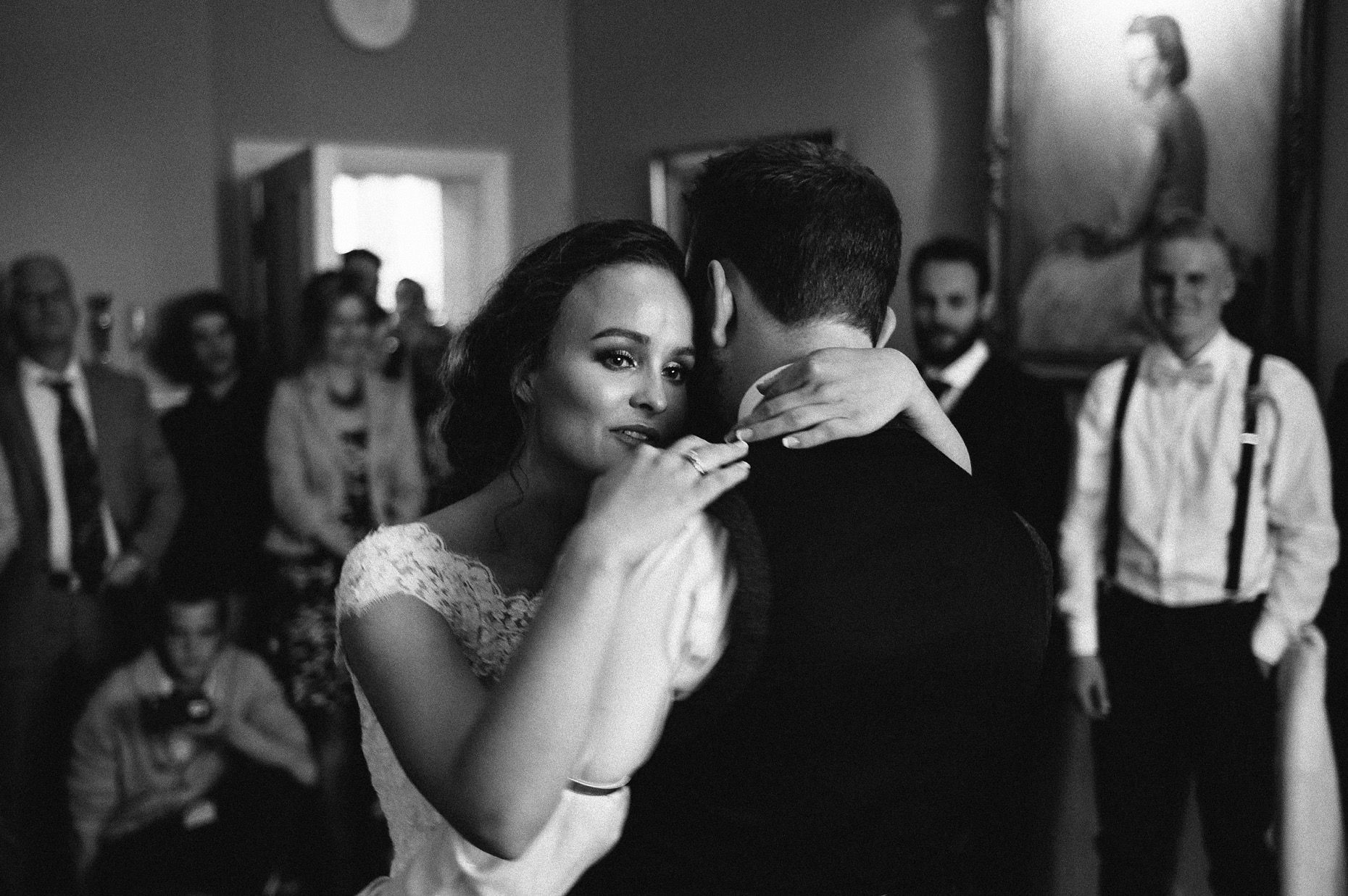 The evening was started with a romantic first dance. The image of Mathilde and Nathan embraced in a dance with their loved ones looking on seemed a fitting image to close the story of their wedding day.
---
Testimonial
From the first meeting to the day of our wedding Michal was what we would consider the perfect photographer. He was very professional and attentive to what we wanted to capture from the day. On the day itself, himself and his colleague blended in like one of the guests and were relaxed about the photos that they took. The pictures perfectly summarised the day and we now have photos that we can look back on and remember the special day. We could not recommend him enough and we think the photos speak for themselves!

Nathan & Mathilde